How Gwyneth Paltrow Says Chris Martin Was Different From Ben Affleck And Brad Pitt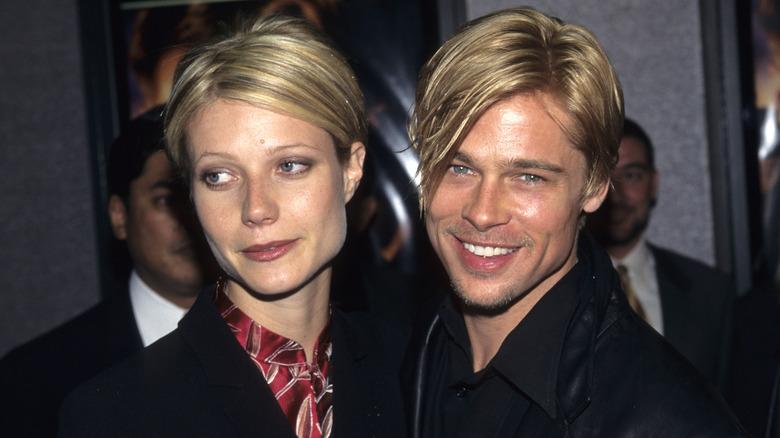 Kevin.mazur/Getty Images
Before Bennifer, there was Ben Affleck and Gwyneth Paltrow. And before Jennifer Aniston and Brad Pitt, there was Paltrow and Pitt. However, it was Chris Martin, whom Paltrow engaged in "consciously uncoupling" with, that stole her heart.
Affleck and Paltrow seem like an unlikely pairing, even by Hollywood standards. He's all Boston strong and Red Sox forever, while she's all $75 vajayjay candles and $240 Turkish towels. However, per US Weekly, they dated for two years before Affleck and Paltrow split in 2000. She told Diane Sawyer that she'd never envisioned a future together. "I just think we have a very different sort of value system," she said.
However, Pitt's relationship with Paltrow was a totally different story. They were California's "it couple" of the mid-nineties, with their golden tans, toothy white smiles, and highlighted pixie cuts. Paltrow spoke about their affair to "Call Her Daddy" podcast host Alex Cooper (via People). She admitted it was "major, major love at first sight" when they met on the set of "Seven" — presumably before her head was chopped off. They dated from 1994-1997 and were even engaged before Paltrow called it off because she was too young to get married. Despite being the one to end things, Paltrow admitted to being "heartbroken" by the split. Still, Pitt and Affleck became a distant memory once she set eyes on a grungy lanky British musician. Gwyneth Paltrow explained to Cooper how Chris Martin was different from Ben Affleck and Brad Pitt.
Before the conscious uncoupling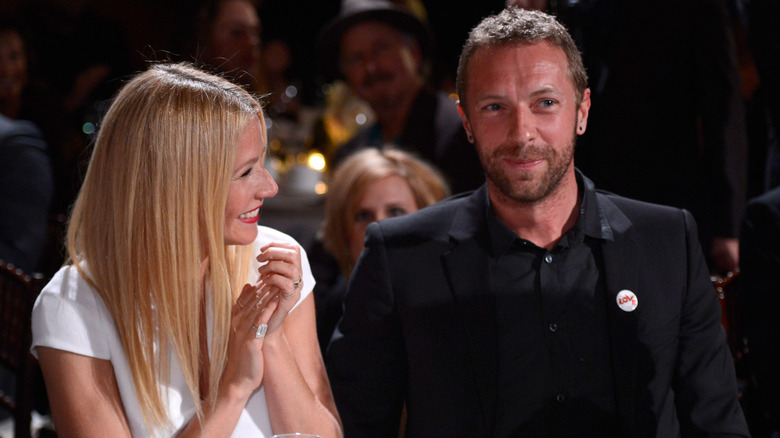 Kevin Mazur/Getty Images
Chris Martin is the antithesis of a Hollywood A-lister. The singer actively shuns the spotlight as much as he avoids stylists. According to GQ, Martin wore the same purple T-shirt daily for six months while promoting Coldplay's latest album. So, it's a little challenging to get your head around a Hollywood darling like Gwyneth Paltrow, who loves haute couture and steam cleaning her lady parts, falling for a schlub, albeit a superstar schlub, who Elle claims has "basically only worn one T-shirt since 2015" — they clearly missed his purple phase.
But, sometimes opposites attract. "When I met him, there was a very deep thing there," Paltrow told Alex Cooper. "And I couldn't quite put my finger on it because it felt very different than my other relationships." She cryptically confessed their relationship wasn't any "healthier" than others she's had but that she experienced "this deep calling on some level. I knew he was going to be the father of my kids, maybe or something."
Per Billboard, Paltrow and Martin married a year after meeting in 2002. They had two kids, Apple and Moses Martin, before "consciously uncoupling" in 2014. Paltrow shared the moment she knew her relationship with Martin was over in excruciating detail. "I don't remember which day of the weekend it was or the time of day," she wrote in British Vogue. "But I knew – despite long walks and longer lie-ins, big glasses of Barolo, and hands held – my marriage was over."
The battle of the Bs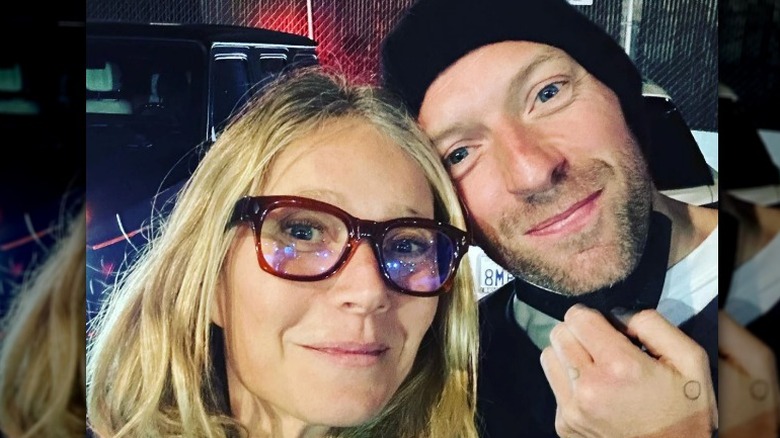 Steve Granitz/Getty Images
Gwyneth Paltrow's "conscious uncoupling" from Chris Martin left people scratching their heads. Paltrow attempted to explain the concept on her lifestyle website GOOP. "Sooner or later, the honeymoon ends and reality sets in, so does negative projection," she wrote in a rambling post. "This is usually when we stop projecting positive things onto our partners and begin to project our negative issue onto them instead."
Whatever it means there's no doubt that Martin and Paltrow have maintained a close and loving relationship as they co-parent their kids. She posted a celebratory tribute to her ex-hubby on his 46th birthday. "Happy birthday to the sweetest father and friend; we love you, calm," she captioned a selfie of the two.
Meanwhile, both have moved on to pastures anew. Per US Weekly, Paltrow is now married to TV producer and writer Brad Falchuk. Martin has been dating actor Dakota Johnson since 2017. But forget all that; the question on everybody's lips is: who's better in bed: Brad Pitt or Ben Affleck? During their interview, Cooper asked Paltrow who was the king of the sack. "Brad was like the sort of major chemistry love of your life, like at the time, and then Ben was, like, technically excellent," she answered. "God bless J-Lo and everything she is getting over there!" Cooper quipped.