The Moment Gwyneth Paltrow Knew Her Marriage To Chris Martin Was Over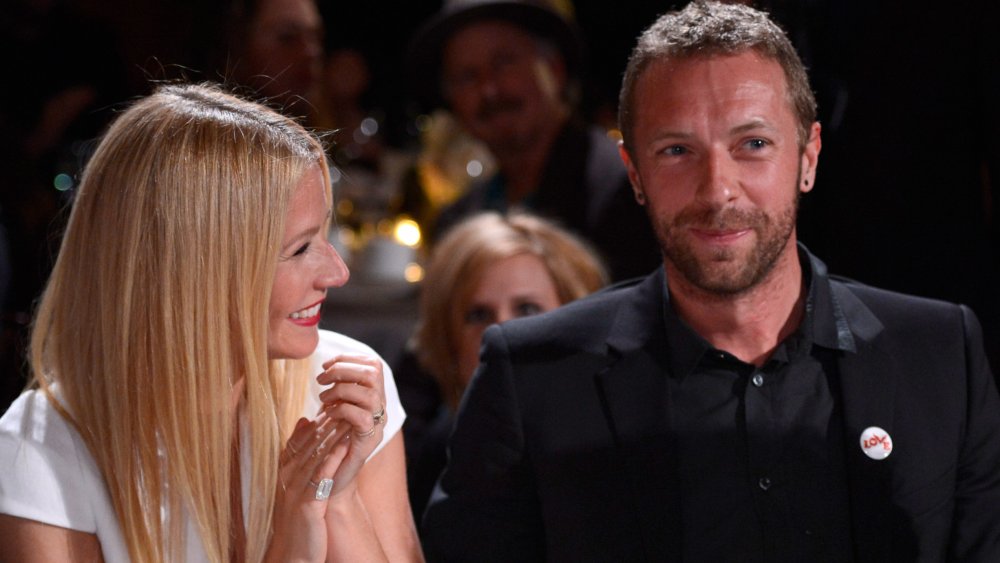 Kevin Mazur/Getty Images
Gwyneth Paltrow announced her separation from Chris Martin in the most Gwyneth Paltrow way possible. For someone who advertises $1000+ gemstone heat therapy mats, it's only fitting that the wellness guru was the one who coined the term "conscious uncoupling." Did we mention that she shared the split news in her lifestyle brand Goop's newsletter (via Today)?
Gemstone mats aside, Paltrow penned an essay for British Vogue, which was published in August 2020, giving readers a refreshed look at her breakup with Martin after being several years removed from the event. According to People, they first announced their split in 2014. By 2016, their divorce was finalized, per E! News. These days, it seems both celebrities have moved on romantically. Paltrow married producer Brad Falchuk in 2018, while Martin has been linked to 50 Shades of Grey actress Dakota Johnson since 2017, per Cosmopolitan.
In her essay for British Vogue, Paltrow looked back on her relationship with Martin and shared that she actually realized the exact moment her marriage with the Coldplay frontman was over. Here's what she discovered.
Gwyneth Paltrow says it took years to say the words out loud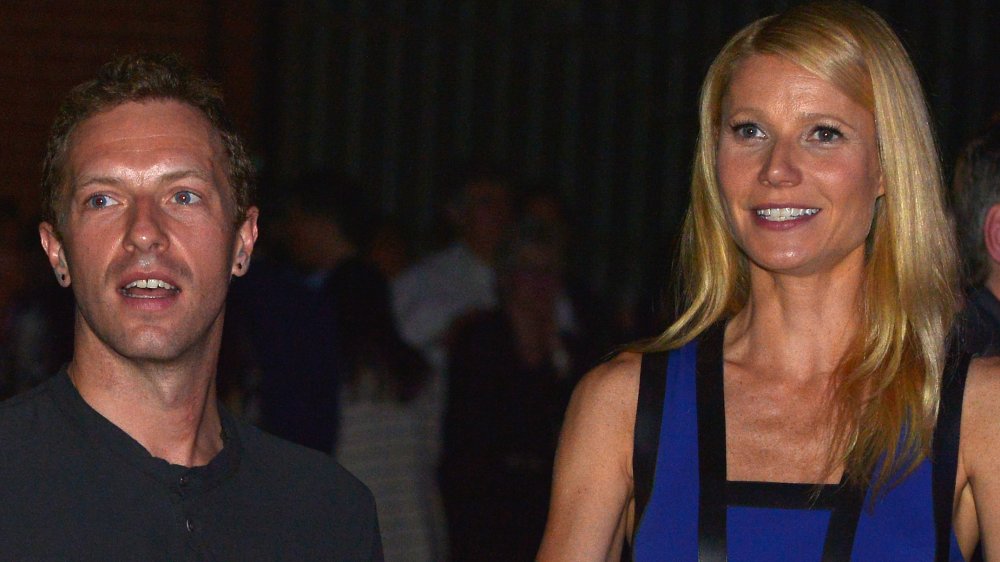 Charley Gallay/Getty Images
In August 2020, Gwyneth Paltrow shared an eye-opening moment in an essay for British Vogue. In the essay, Paltrow revealed that she knew the exact moment her marriage to Coldplay's Chris Martin was over."It was my birthday, my 38th," Paltrow began. "My ex-husband and I were tucked away in the Tuscan countryside, on a hill in a beautiful cottage with a view of the forest."
Paltrow described an idyllic cottage vacation and explained that it was in that perfection that she realized things had changed. "I don't recall when it happened, exactly. I don't remember which day of the weekend it was or the time of day," Paltrow wrote. "But I knew — despite long walks and longer lie-ins, big glasses of Barolo and hands held — my marriage was over."
Despite coming to that realization, Paltrow noted that she didn't act on it right away. "It would be years until we said the words aloud," Paltrow wrote in British Vogue. According to Us Weekly, this realization occurred in 2010 but their divorce wasn't finalized until 2016, two years after they announced their intention to consciously uncouple.
While Paltrow herself admits that the term "conscious uncoupling" — an idea introduced to her and Martin by their therapist — sounded "full of itself" and "painfully progressive," they decided to give it a try. Since then, the phenomenon has moved from derision to public interest. These days, Paltrow offers advice to others on how to amicably, lovingly break up.