Is Blackpink's Rosé In A Relationship?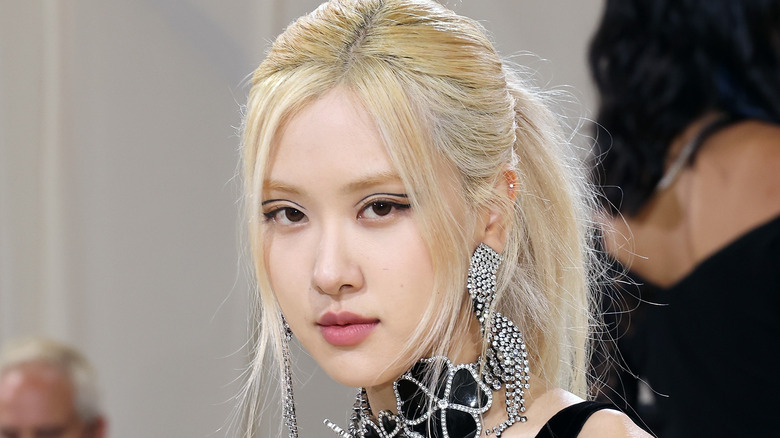 Taylor Hill/Getty Images
Blinks know just about everything when it comes to Jennie, Lisa, Jisoo, and Rosé, better known as the famous K-Pop group, Blackpink. From their family history to their on-stage choreographed dance moves, Blinks know it all by heart. But there's one thing that still seems to trip up even the most dedicated fans: Whether the members of the group are in a relationship. According to J-14, the only member of the band who has ever confirmed any relationship has been Jennie. But what about the other three members? Well, Jisoo and Lisa have never publicly dated anyone. However, fan-favorite Rosé's rumored love life has been interesting — to say the least.
Rosé is familiar with the idea of love as she has sung plenty of songs surrounding the theme during her time in the K-Pop group. In Blackpink's hit track, "Hard To Love," she sings a chorus that might hit close to home. She croons, "'Cause I'm hard to love, find it hard to trust / When it feels too good, I just f*** it up / You want all of me, I can't give that much / So don't fall too hard 'cause I'm hard to love." The singer has been "Hard To Love," as she has never publicly dated anyone, or at least not that we know of. But, she has been in a speculated romance that spread like wildfire. So much so, that even the girl group's management had to get involved.
Rosé was rumored to be dating Korean actor Kang Dong-Won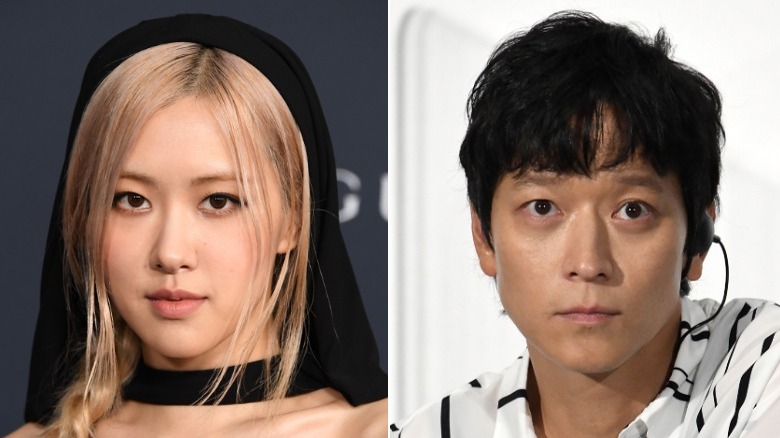 Steve Granitz & Jun Sato/Getty
Who knew an Instagram post could create such chaos? According to NME, in 2023, fashion designer, Riccardo Tisci, shared a seemingly innocent photo to his Instagram of Blackpink's, Rosé at a group function. Blinks quickly tracked down the post of their fav artist and realized she was seated next to Korean actor Kang Dong-Won. Dong-Won is extremely popular in South Korea and has starred in projects like "Peninsula" and "A Violent Prosecutor." So for fans, it only made sense that two big celebrities like Rosé and Dong-Won were seeing one another. The internet ran wild as rumors spread of a romantic relationship.
Rosé's management, YG Entertainment, was quick to put the rumors to rest, or at least they tried to when they released a statement regarding the gossip, saying, "It is difficult to confirm [the rumors] because it is a private issue pertaining to our artists." Because YG Entertainment didn't outright say Rosé and Dong-Won weren't dating, fans were even more convinced they had something romantic going on. Rumors got so heated management released a second statement that day, saying, "We reveal that the dating rumors reported today regarding Rosé are not true, and we would be grateful if you could help so that information different from the facts is not circulated." While their response may seem intense, YG Entertainment has always been heavily involved in their talents' personal life.
Rosé would need approval from YG Entertainment to date someone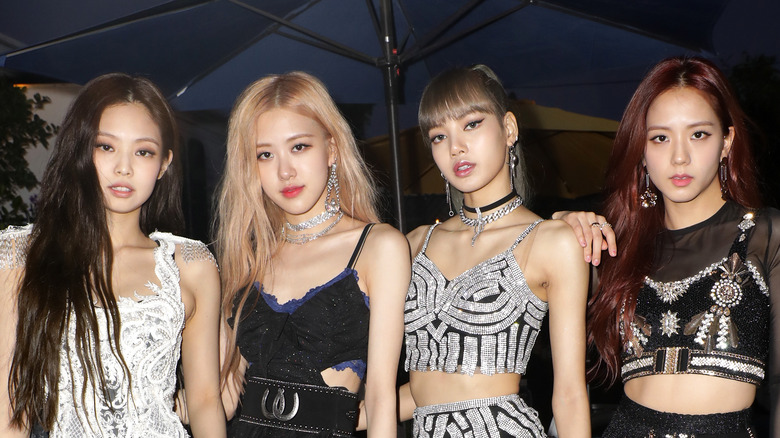 Roger Kisby/Getty Images
There is one significant downside to being in one of the biggest K-Pop groups, and that's the strict "dating ban." According to StyleCaster, Blackpink's management, YG Entertainment, is known for enforcing such a ban on some of its talent. What's more, the girls seemed to confirm this to be true. And it wasn't just dating they were banned from. Apparently, BlackPink is not allowed to smoke, drink, go to clubs, get tattoos, or have plastic surgery.
But you may be wondering how Jennie was able to get into a relationship. Well, BlackPink can break any of the strict rules placed by YG Entertainment if they have the approval of CEO Yang Hyun-Suk. Jisoo even recalled the first time she met Hyun-Suk, as she was quizzed about any potential romances. She said, "The first time I met Yang-Hyun Suk, he asked me, 'Do you happen to have a boyfriend right now?' At the time, I was wearing a ring, and he even asked what that ring was. I didn't have a boyfriend, and It was just a ring." So, seeing as three of the four band members have never been in a relationship, it's safe to say that dating might not be worth the hassle.