The 'Toxic' Romance Between Minka Kelly And Taylor Kitsch During Friday Night Lights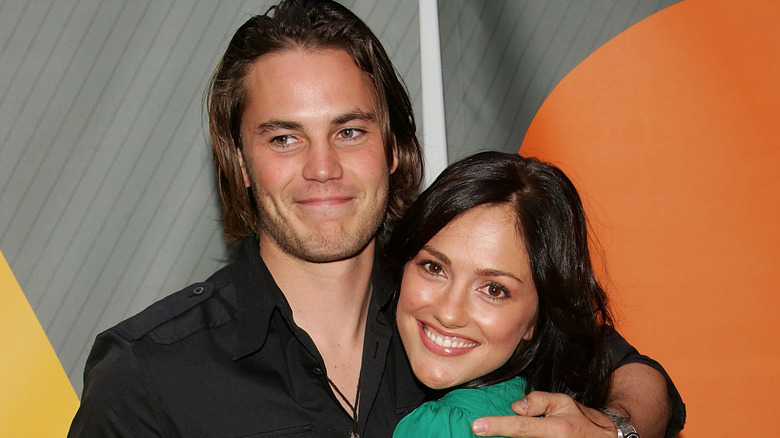 Evan Agostini/Getty Images
Actor and first-time author Minka Kelly is opening up about the "toxic" nature of her on-and-off-set relationship with her "Friday Night Lights" costar Taylor Kitsch.
While the romance was unknown to the public at the time, the two first began dating behind the scenes after they were cast together in the series, which premiered in 2006. The actors actually played each others' main romantic interests, with Kelly as head cheerleader Lyla Garrity who briefly cheated on her boyfriend with bad boy running back Tim Riggins, portrayed by Kitsch. Audiences weren't aware that the "FNL" storyline had bled into real life until the Canadian actor confirmed the fling in an interview on "Radio Andy" in 2018. 
Neither of the former coworkers ever fully explained the rise and fall of their connection, but now the "Euphoria" actor is disclosing how their relationship turned tumultuous due to patterns she has observed within herself.
Minka Kelly chronicles mutually 'unhealthy' relationship with costar Taylor Kitsch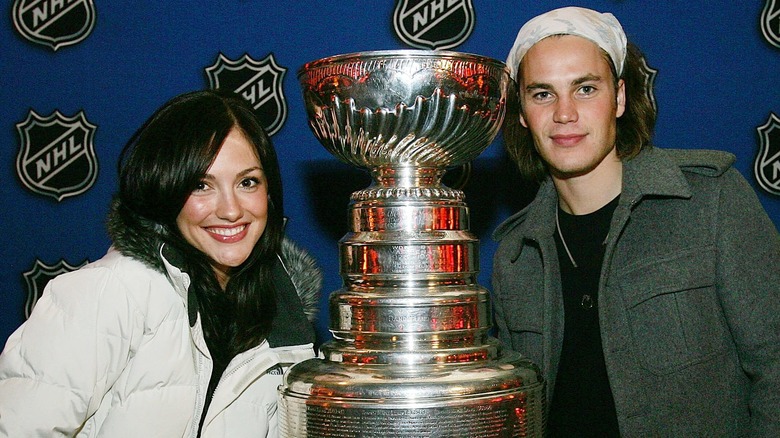 Ronald Martinez/Getty Images
In her 2023 memoir, "Tell Me Everything," actor Minka Kelly described how she and "Friday Night Lights" counterpart Taylor Kitsch were just plain "incompatible" and their connection was more of an "infatuation" than love. After meeting through the show, the two began dating but were known for breaking up and getting back together continuously. In the book, Kelly recounted stories from their break-up periods when the "awkwardness" and "tension" would bleed onto set, with them avoiding each other and cast members taking Kitsch's side since she hadn't built friendships with them as he had.
"When it was good, it was good," she recalled. "But we were very young and very sensitive people with our own personal unhealed traumas, so when it was bad, it was really bad."
After Kelly's tell-all was released, the "Titans" actor clarified in a May 2 interview on "Radio Andy" that their courtship wasn't necessarily "toxic" in hindsight, but the "pressure cooker" of the show and their youth certainly affected their relationship. "I wish I would've said 'unhealthy' or something else," she explained. "But it did feel like the right way to describe the way that went at that time, as a result of how I handled things." The rest of Kelly's memoir details her "chaotic" and at times abusive childhood, so she took responsibility in the interview for how it was "her s***" that often contributed to the relationship's downfall.
The 'Friday Night Lights' cast 'checks in' with one another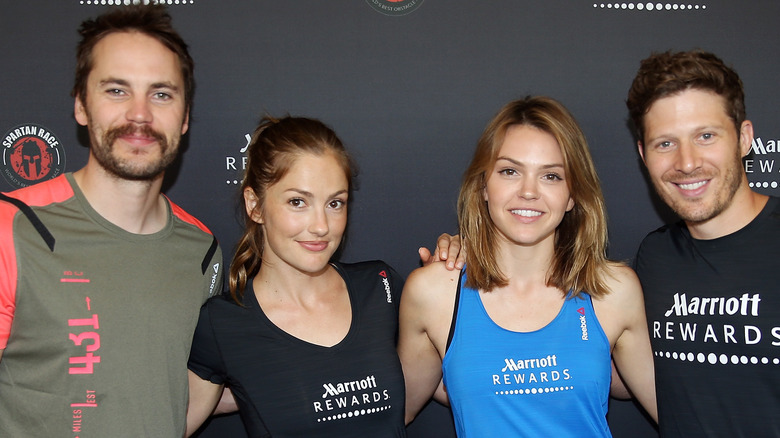 Tasos Katopodis/Getty Images
Since "Friday Night Lights" went off the air in 2011, the original cast — including former flames Minka Kelly and Taylor Kitsch — have only reunited for the fans on a few occasions. In June 2016, the former couple alongside costars Aimee Teegarden and Zach Gilford joined forces to tackle the Chicago Spartan Super Race to promote the Marriott Rewards Program. Giving the fans what they want to see, Kelly and Kitsch posed together for an Instagram post, which she captioned "Texas forever" with a football and a heart emoji.
"It's not like we are texting each other all the time," Kelly told Vanity Fair on the day of the Spartan Race about her relationship with her castmates today. "But we certainly check in with each other every so often, and we're like a little family. It's not hard to hear about what's going on with any of them."
After gaining her notoriety from starring in a teen series like "Friday Night Lights," Kelly explained to Variety how she appreciates her adult role on today's quintessential youth-centered show, HBO's "Euphoria," because her character was able to pass down wisdom to the younger ones. (Unlike on "Friday Night Lights," where Lyla Garrity never really did make the best decisions, did she?)