Khloe Kardashian Opens Up About Post-Baby Weight Loss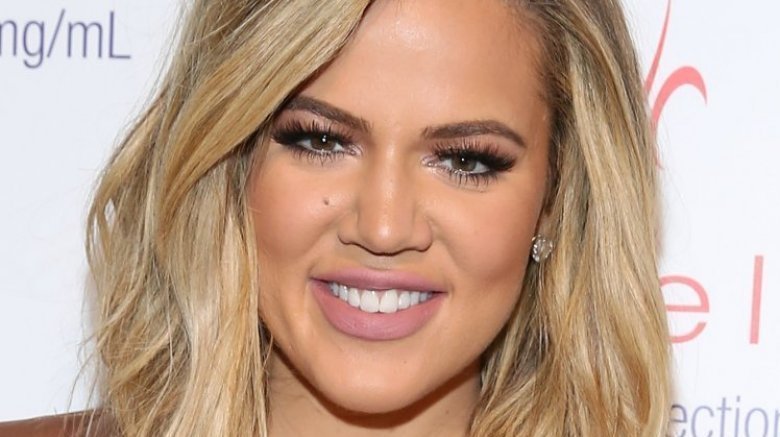 Getty Images
Khloé Kardashian is updating fans on her postpartum weight loss journey.
On Monday, July 16, 2018, the Keeping Up With the Kardashians star took to her app to reveal how much weight she's lost since welcoming her daughter, True, earlier this year.
"Here is where I am at currently," Kardashian wrote to her fans, having explained that rather than "put any pressure on [herself] to lose the baby weight," she'd decided to focus on getting back to her "regular routine" of working out about five times a week. "True turned 3 months old on July 12. I honestly didn't give myself a number that I wanted to lose by this time ... But, since then, I've lost 33 pounds! I'm shocked that I lost that much weight that quickly."
Noting that "every woman has their own journey" and "different priorities in our day-to-day lives," the reality TV star added, "I'm chalking this up to the combination of breastfeeding and being very active during and after my pregnancy."
As Nicki Swift previously reported, Kardashian, 34, gave birth to her first child with Tristan Thompson, 27, amid his cheating scandal in mid-April 2018. The couple, who began dating in October 2016, stayed together as several infidelity reports surfaced, but understandably kept a relatively low profile in the following months. These days, the proud parents seem to be going strong after the family-of-three's recent move back home to Los Angeles from Cleveland, Ohio.
While the Revenge Body star privately healed from the highly publicized ordeal, she remained focused on being a new mom and her post-pregnancy wellness plan. In addition to maintaining a low-carb diet during this time, Kardashian also kept to an intense workout schedule. "It's been so great being back in the gym with my trainer," she wrote to her fans in June. "I'm so motivated to get my body back and I'm feeling stronger every day — and getting closer to my goal ... I definitely have a lot of work ahead, but I'm pumped!"