The Erratic Way Britney Spears Reportedly Spends Her Lonely Days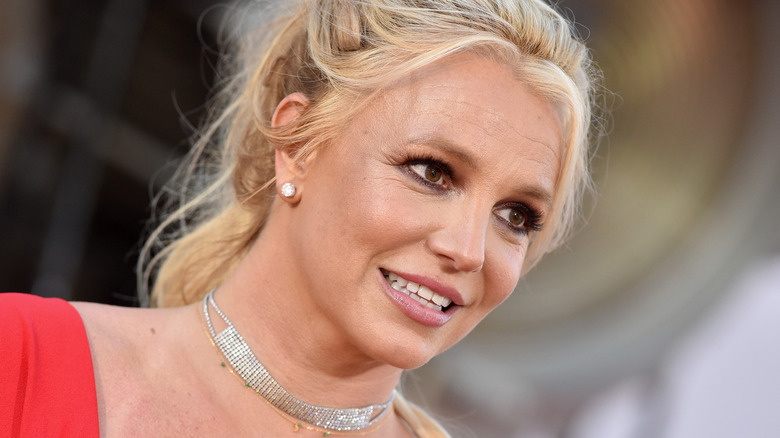 Axelle/bauer-griffin/Getty Images
Sources who claim to be close to Britney Spears shared some eyebrow-raising revelations in the "TMZ Investigates: Britney Spears: The Price of Freedom" documentary, which explores the pop star's life post-conservatorship. Narrator and TMZ executive producer Harvey Levi alleged that in the year and a half since Spears broke free from the control of her parents, she has been ravaged with "big problems."
Firstly, it is alleged that Spears has developed a "fascination with knives." According to the documentary, she keeps one within reach and has even attempted to keep "one under her bed" in fear of being "reinstitutionalized." The "Womanizer" singer reportedly led herself to believe that "someone will come in the middle of the night, strap her to a gurney, and take her to a psych ward." Furthermore, it is claimed Spears has been consuming an unhealthy amount of caffeinated beverages, including Red Bull, Celsius, and dandelion tea. As Dr. Drew Pinsky — an internist and addiction medicine specialist — explained to the outlet, individuals struggling with mental health issues often turn to copious amounts of caffeine to chase the "high" those drinks deliver. As a result, Spears reportedly stays up for days at a time.
Concern was also expressed over Spears' preferred method of coping with loneliness. According to sources, the singer would either be glued to her bed or go on drives alone with no apparent destination.
Sources claim that Britney Spears 'lives in virtual isolation'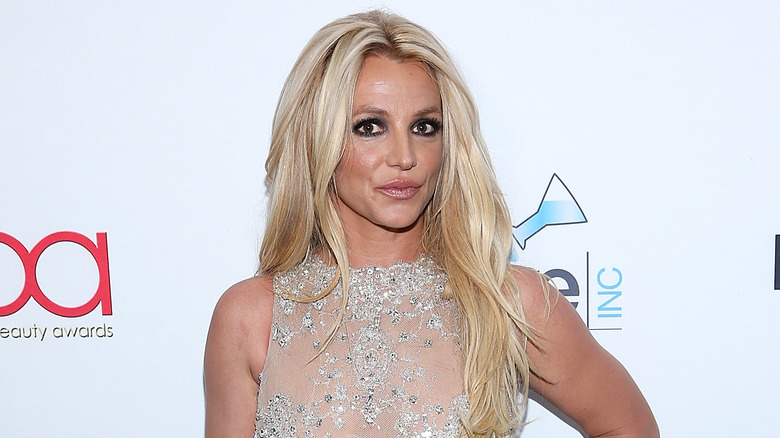 Phillip Faraone/Getty Images
Despite being married to Sam Asghari, sources revealed in the TMZ documentary that Britney Spears leads a life of "virtual isolation" and engages in unusual activities to combat her loneliness.
According to TMZ executive producer Charles Latibeaudiere, Spears would often drive "aimlessly" in Los Angeles, with news director Brad Appleton adding that "sometimes she'll drive to a quiet dirt path, park, and just kind of meditate." When she's not driving, Spears would reportedly "binge sleep" or sleep for three straight days and "won't sleep at all for the next few." And as her Instagram followers would know, Spears also posts dance covers on her socials, which sources claim is another way of coping. "Dancing alone at home is the centerpiece of Britney's life," they said.
Not one to let others control her narrative, Spears quickly refuted the statements, writing on Instagram that she has an aversion to coffee that she "can't even look at it" after years of being told that she can't have it. She also "never stays up late" with Red Bull and called it "absolutely the worst drink ever." As for dancing? She previously dished that she has no plans of stopping, and she's doing it to compensate for the fact that she won't be on stage anytime soon. "If you don't like what you see, unfollow me !!!" she wrote. "if you don't want to see my precious a** dancing in my living room or it's not up to your standards ... go read a f***ing book!!!!!"