Brad Pitt's Girlfriend Ines De Ramon Was Recently Married To A Vampire Diaries Star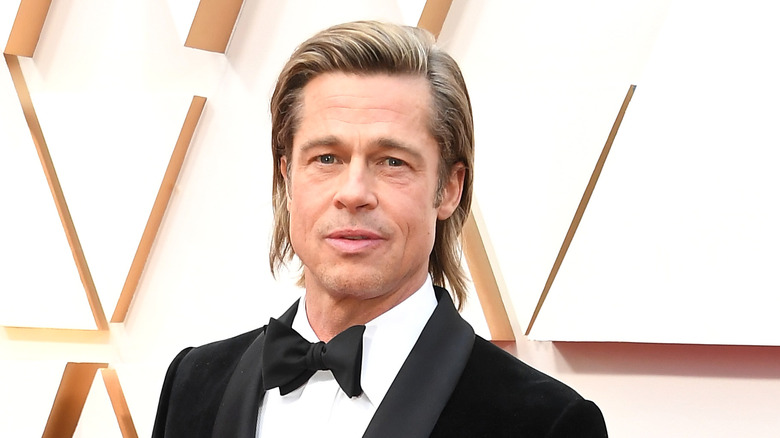 Steve Granitz/Getty Images
Hollywood may be full of glitz and glam, but at the end of the day, it really is a small town where everybody knows everybody — and maybe even dated each other, too. But don't just take our word for it. Brad Pitt recently made headlines when one of his famous exes, A-list actor turned Goop-preneur Gwyneth Paltrow, dished about his skills in the bedroom during an episode of Alex Cooper's podcast, "Call Her Daddy." Paltrow also compared him to her other famous ex, Ben Affleck. That said, it should be noted that Affleck, too, has been linked to a bevy of famous faces, including Jennifer Lopez, Jennifer Garner, Ana de Armas, and Jennifer Lopez again, but we digress.
As it turns out, however, Pitt's new jewelry designer girlfriend, Ines de Ramon, also has a famous ex of her own: "Vampire Diaries" star Paul Wesley. So what's the scoop on Ramon's former relationship with Wesley? Well, for starters, they weren't just boyfriend and girlfriend — they were married! Here's everything we know about Ramon's former marriage to Wesley!
Ines de Ramon and Paul Wesley's romance (and subsequent split) was a whirlwind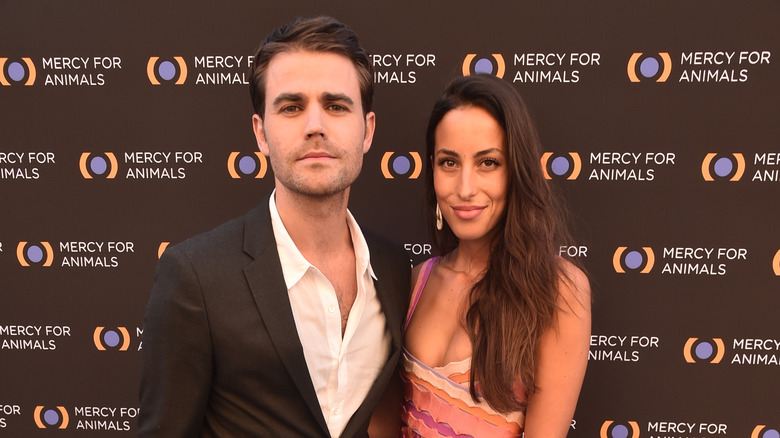 Alberto E. Rodriguez/Getty Images
Ines de Ramon's marriage to Paul Wesley burned fast and bright. While we don't know exactly how or when the couple first met, we do know that Ramon first popped up in photos on Wesley's Instagram account during the summer of 2018. It's reported that Wesley posted a picture of the couple hanging out with friends in June 2018. Then in September of the same year, he posted another photo — this time just of Ramon. "Throwback Thursday, Feast of San Gennaro, Nyc," he penned in the caption (via Us Weekly). It should be noted, however, that both photos have since been wiped clean of his Instagram. He did, however, keep an Instagram photo from July 2018 wherein he and Ramon were hanging out at a wedding with his "Vampire Diaries" costar Nina Dobrev and fellow actor Jessica Szohr. 
Then, in June 2019, antennas went up everywhere when the couple was spotted donning wedding bands. It was Dobrev, however, who confirmed the marital news. "We hang out a lot. We're really good friends. I love his wife," she revealed during an appearance on Kayla Ewell's podcast, "Directionally Challenged." Sadly, after three short years, the marriage was over. "The decision to separate is mutual and occurred five months ago. They request privacy at this time," a spokesperson for Wesley told People in September 2022. In February 2023, Ines de Ramon and Paul Wesley filed for divorce — on the same day — with both citing irreconcilable differences as the reason for the demise of the union.
Paul Wesley has been married and divorced before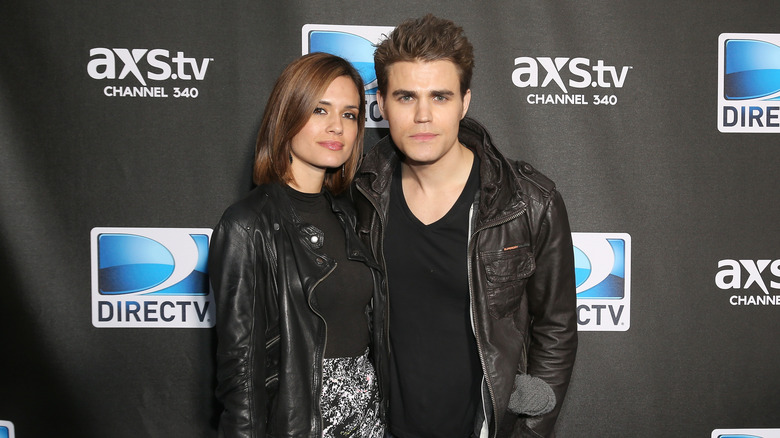 Neilson Barnard/Getty Images
It should be noted, however, that this is not Paul Wesley's first rodeo — at least not when it comes to divorce. Wesley met his first wife, "Chicago Med" star Torrey Devitto, on the set of "Killer Movie," a horror film they both starred in. Then in April 2011, the couple said "I do" during a private wedding ceremony in New York City. "I'm just a very lucky guy — very lucky," Wesley later gushed to Us Weekly about his new bride. "I don't know why she went for me, but somehow a girl liked me for longer than a month!"
Sadly, the union between Wesley and Devitto fizzled out after only two years. According to reps for the couple, the decision to split was amicable. "They will continue to remain good friends," the reps told Us Weekly in July 2013. TMZ later reported that the couple did, in fact, sign a prenuptial agreement. In the end, Wesley made out of the marriage with all the money he made during their time together, $730,593 of cash he personally put up to acquire their marital residence, and three cars, including a Prius, the Triumph Bonneville chopper and an Audi Q5. Meanwhile, Devitto also walked away with her own earnings, the $10,000 she put towards their home, and an Audi A4. All's well that ends well, we suppose.