What Has RHONY Star Kristen Taekman Been Up To Since Leaving The Show?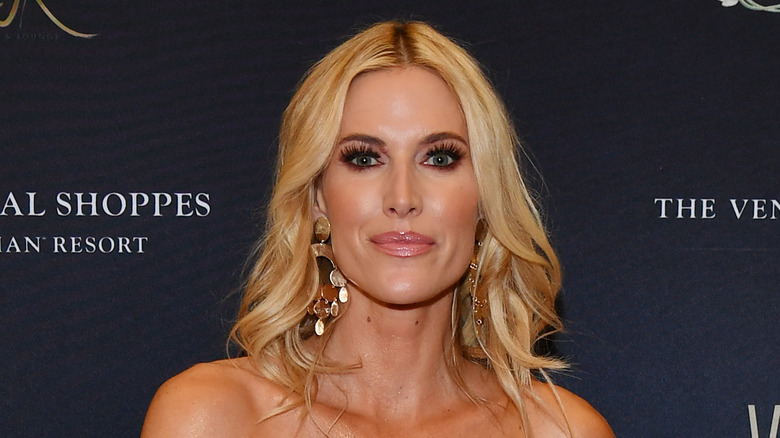 Denise Truscello/Getty Images
Kristen Taekman may have been a blip on "The Real Housewives of New York City," but her two seasons on the show were quite memorable. The statuesque model got a lot of flack for her tagline, "I may not be the sharpest tool in the shed, but I'm pretty!" However, she proved to be far brighter than she made herself out to be and tried to stay out of the other housewives' drama. Unfortunately, she got a taste of the Singer Stinger when she taunted Ramona Singer during Season 6 and got a glass of wine thrown in her face. In another episode, Taekman playfully splashed water on Singer while on a girls' trip in the Berkshires and ended up with an actual glass tossed at her, resulting in a cut lip.
After Season 7, Kristen announced on Instagram, "My experience during my time on RHONY was fantastic and I made some great new friends. At this time in my life, I have decided to concentrate on my family and my new business ventures @pocbeauty polish and Last Night's Look, my fashion blog." Kristen's decision to leave came after her husband, Josh Taekman, was found on the dating site, Ashley Madison. Despite the scandal, she and Josh remained together and their marriage remains stronger than ever.
Kristen Taekman and her family are enjoying their California lifestyle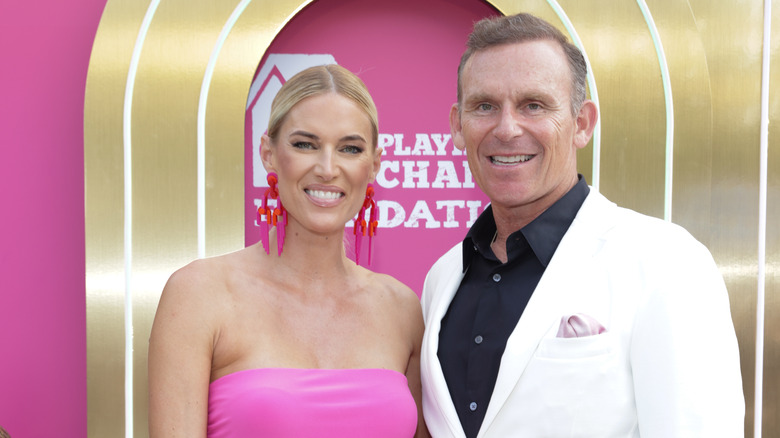 Mireya Acierto/Getty Images
During her time on "RHONY," fans watched Kristen Taekman juggle her young kids, her modeling career, and her marriage to Josh Taekman. After Season 7, the news came out that Josh was on Ashley Madison. Although he initially denied it, he eventually fessed up and told Us Weekly, "I signed up for the site foolishly and ignorantly with a group of friends and I deeply apologize for any embarrassment or pain I have brought to my wife and family. We both look forward to moving past this and getting on with our lives." Kristen shared that the incident made them stronger and stated, "I know my truth, and our truth, and our relationship. I just feel like I'm not on a reality TV show anymore, and I don't have to explain it to anybody," per Entertainment Tonight.
In 2020, Kristen and her family decided to trade in the Big Apple for the Golden State. "We come out to L.A. every summer, for at least a month, six weeks, and this summer, we were like, you know what? Let's just stay. If we're gonna homeschool indefinitely I'd rather homeschool with good weather," she shared on "Realitea with Derek Z." Along with raising her kids, Kristen is staying busy modeling and running her beauty brand, Pop of Color, as well as her lifestyle blog, Last Night's Look. Although she has said in the past that she's over reality television, it looks like we're seeing Kristen back one more time.
Kristen Taekman is back for Real Housewives Ultimate Girls Trip
After her exit from "RHONY," Kristen Taekman admitted to People she didn't miss being on the show. "To me it was sort of like a sorority, but in a good way. There was something amazing about having those two years of spending a ton of time with your girlfriends," but added, "I don't miss the drama of it." Since her exit, Kristen has been absent from "RHONY" and told Bravo in 2019 that she would "be better" if she were to take a stab at reality television again. "I think I would be a little meaner. I think I would have, like, held my own a little more," she mused.
Well, Kristen has got her second chance to prove her mettle. She is set to appear on "The Real Housewives Ultimate Girls Trip: RHONY Legacy," along with Kelly Killoren Bensimon, Dorinda Medley, Sonja Morgan, Luann de Lesseps, and Ramona Singer. The cast will be filming in St. Barts, where de Lesseps flirted with a Johnny Depp lookalike during "RHONY" Season 5. "We're back!! I'm so excited to be reunited with all of these amazing women!!" Kristen announced on Instagram. Hopefully, this time around, she'll use her wits to evade the Ramona Coaster.