The Close Relationship Colin Farrell Had With Elizabeth Taylor In Her Last Years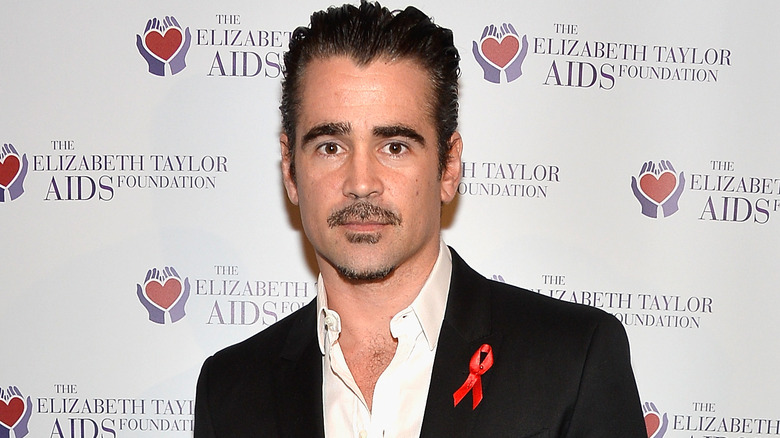 Frazer Harrison/Getty Images
Elizabeth Taylor had a full and colorful 79 years of life. The late star was married eight times to seven different men, with other romances and heartbreaks sprinkled in between. Out of all of Taylor's husbands, the true love of her life was Richard Burton, whom she married and divorced twice. 
According to "Elizabeth Taylor: The Grit and Glamour of an Icon," the "National Velvet" star wrote a letter to Burton three years after he died on August 5, 1984. "Richard, my always, forever love, this is really just for me, maybe you can hear and feel my soul. I think you probably always can, I think you are aware of everything that goes on in this odd brain of mine. It's always filled with you, but, of course, sometimes more than others," she penned (via Inside Edition). She went on to write that she would love him for the rest of her life.
After her second divorce from Burton, Taylor was married twice more, with her eighth and last husband being construction worker Larry Fortensky. She and Fortensky divorced in 1996 but remained friends. Among Taylor's many admirers included actor Colin Farrell and the two shared a surprisingly intimate relationship until her death in 2011.
Colin Farrell met Elizabeth Taylor under unusual circumstances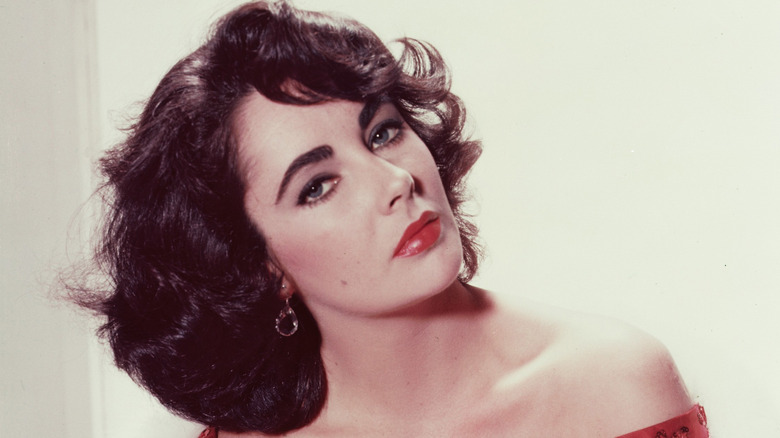 Silver Screen Collection/Getty Images
Although Colin Farrell and Elizabeth Taylor are two huge Hollywood names, they never met on a film set or on the red carpet. In "Elizabeth Taylor: The Grit and Glamour of an Icon," author Kate Anderson Brewer revealed that the actors met at a hospital in Los Angeles in 2009 (via Page Six). Farrell was there for the birth of his son, Henry Tadeusz Farrell, while Taylor was at the hospital for a heart procedure. After their encounter, Farrell arranged to meet Taylor privately at her home, where he read poetry by Yeats to the screen queen who was 40+ years his senior. Brewer wrote in the biography that after their meeting, Taylor wrote to Farrell, "What a pleasure it was to meet you. And thank God ... you really are a true Celt. You remind me of so many good things ... so many happy things. Thank you for being so real."
Their friendship continued throughout the years they did not have a physically romantic relationship. During a visit on "The Ellen DeGeneres Show" Farrell revealed that over the course of their almost two-year relationship, he had feelings for her. "It feels like in my head — not her, I'm projecting, the last romantic relationship I had, which was never consummated ... I just adored her. She was a spectacular, spectacular woman." 
He later added, "I wanted to be number eight but we ran out of road." Years after her death, Farrell's love for Taylor has never faded, and he continues to honor her.
Colin Farrell paid tribute to Elizabeth Taylor's mission to cure AIDS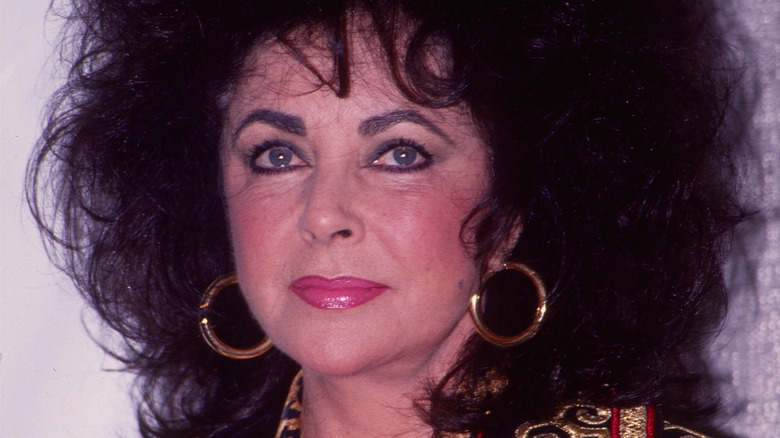 Sonia Moskowitz/Getty Images
Elizabeth Taylor continues to inspire many even years after her death. During the 2022 Elizabeth Taylor Ball to End AIDS gala, Colin Farrell honored her for her work to end AIDS. "I loved Elizabeth. I was fortunate enough to be her friend for the last few years of her life ... Her life's work that gave her journey real meaning, lasting meaning, significant and profound meaning, is the work she did at the forefront when the AIDS epidemic came like a thief in the night and stole so many lives," he shared, per The Hollywood Reporter. 
Farrell shared a time when he didn't call her for several weeks. "She went, 'Why didn't you call?' And I said, 'Because, stuff is going on. My head was wrecked. I was in a bad mood.' And she said, 'Well, that's not the kind of friendship I'm interested in if you're only ever going to bring me your sunny days.' That's the kind of friend she was on a personal level," he stated.
Farrell was most recently linked to Kelly MacNamara, whom he dated for five years. However, according to The Sun, the two split up. "Colin is the man of the moment in film thanks to his role in 'The Banshees Of Inisherin.' He spent months working on that along with the last Batman blockbuster, where he played Penguin. Colin's schedule took its toll on his relationship with Kelly and they quietly called it quits," a source revealed.