Pawn Stars' Richard 'Old Man' Harrison Cuts Son Out Of Will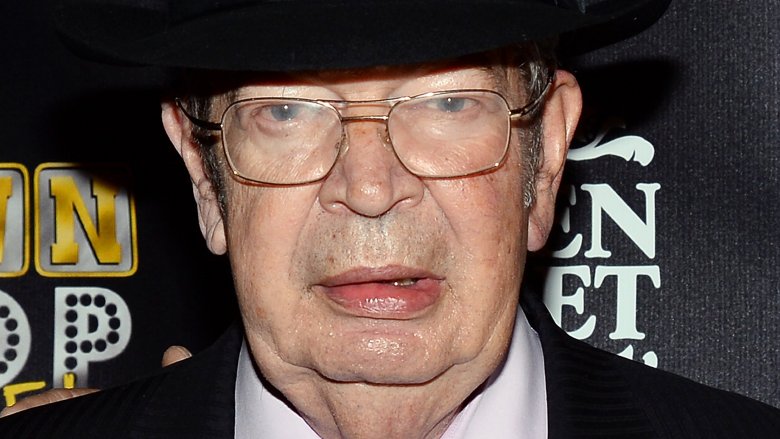 Getty Images
Richard Harrison — better known as "Old Man" from Pawn Stars — changed his will about a year before he passed to purposely leave out one of his sons.
The Blast reports that Harrison, who co-founded Gold & Silver Pawn Shop in Las Vegas with his son Rick, had originally named his wife and three kids as beneficiaries in his will, but he later revised this in 2017 to cut out son Christopher. An updated document of the will reads, in part, "I would like to express my love and affection for CHRISTOPHER KEITH HARRISON; however, for purposes of this Will, I have intentionally and with full knowledge failed to provide for him and his issue."
At the time of this writing, it's unknown what may have contributed to Christopher's exclusion from Harrison's will.
Rick, who starred on Pawn Stars with his father, his son Corey, and Corey's childhood friend Chumlee, was named an administrator of his estate. It's unclear how much Harrison's estate is worth. Addressing the news that Harrison had written Christopher out of his will, Rick told USA Today, "The family had previously discussed this information and it is a private matter."
As Nicki Swift previously reported, Harrison passed away on June 25, 2018. Rick announced the sad news at the time via social media, telling his followers that his father "will be tremendously missed by our family, the team at Gold & Silver Pawn and his many fans the world over."
A later post by Rick revealed that his dad had passed away after a battle with Parkinson's disease. He was 77 years old.