Leah Messer Reveals Sad Truth About Daughter Ali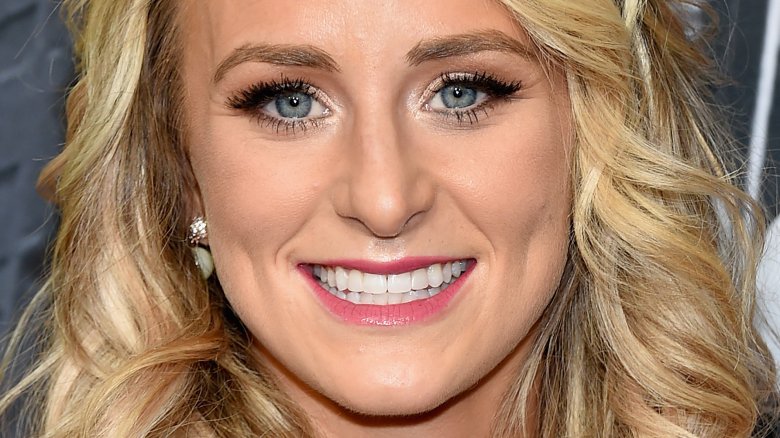 Getty Images
Leah Messer is opening up about her daughter Ali's battle with muscular dystrophy.
During an episode of Teen Mom 2 airing on Monday, July 16, 2018, the MTV star revealed that her 8-year-old daughter's condition had worsened due to various symptoms caused by the degenerative disease.
"Her challenges are more visible than they have been before. ... She's been getting really, really tired, needing her wheelchair more," Messer told fellow castmate Kailyn Lowry (via Radar Online). The 26-year-old reality TV star added, "This has to be the most f**ked up disorder."
The concerned mom went on to confess that she doesn't "know how to raise a special needs child," while explaining that Ali has sadly become a target of bullying. "Kids have been making fun of Ali at school to [her twin sister] Aleeah. 'Your sister walks like this,'" Messer continued, noting that the difficult situation has affected Aleeah as well. "Aleeah is having a hard time understanding what's going on, because Ali does need a lot of our attention so she's being mean to Ali."
Messer's heartbreaking admission isn't the only news in the Teen Mom sphere to make headlines this week. As Nicki Swift previously reported, Farrah Abraham was recently hit with charges stemming from her June 2018 arrest. After allegedly getting into a fight with a Beverly Hills Hotel employee, she was been charged with one misdemeanor count of battery, as well as a misdemeanor count of resisting, delaying, or obstructing a peace officer. Abraham reportedly plans to plead not guilty. However, if convicted, she could face up to 18 months in jail.