Billie Eilish And Jesse Rutherford Reportedly Call It Quits (& Her Fans Are Happier Than Ever)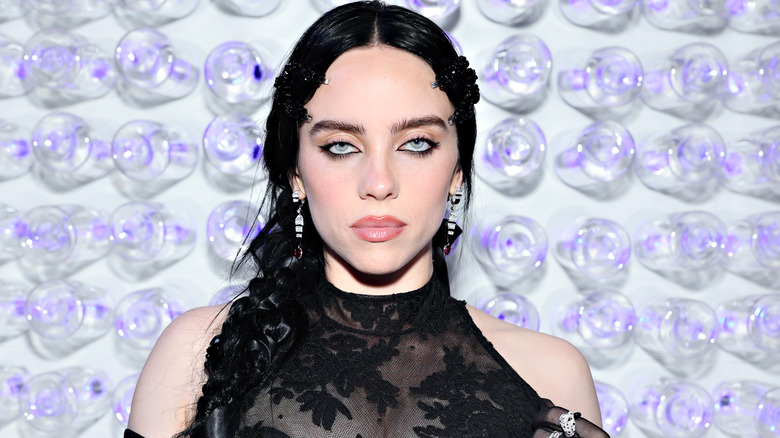 Cindy Ord/mg23/Getty Images
After dating for nearly a year, singer Billie Eilish and her boyfriend, Jesse Rutherford have gone their separate ways. The pair were first linked back in October after being spotted at a vegan restaurant in West Hollywood. Though there was no indication of a romance at the time, it did not take long for Eilish and Rutherford to confirm their relationship status. 
In November 2022, the couple went Instagram official after Eilish shared a carousel including a Halloween picture of her and Rutherford. "Life is craaaaaaaaaaaaaaazy," she captioned. That same month, the celebrity couple made their red carpet debut at the LACMA Art + Film Gala where they controversially draped themselves in a Gucci blanket while donning matching pajamas.
Later in November, Eilish opened up about her relationship with Rutherford, gushing in an interview that the famous songwriter encouraged her to stay true to herself. "I want to be able to have space, and I want love and attention, and equal admiration is really important," she told Vanity Fair. "I'm just really inspired by this person, and, you know, he's inspired by me, which is really cool." However, despite Eilish's sentiments towards Rutherford, fans were never in support of their relationship. And with the romance now over, they couldn't be any happier.
Fans frowned against their age gap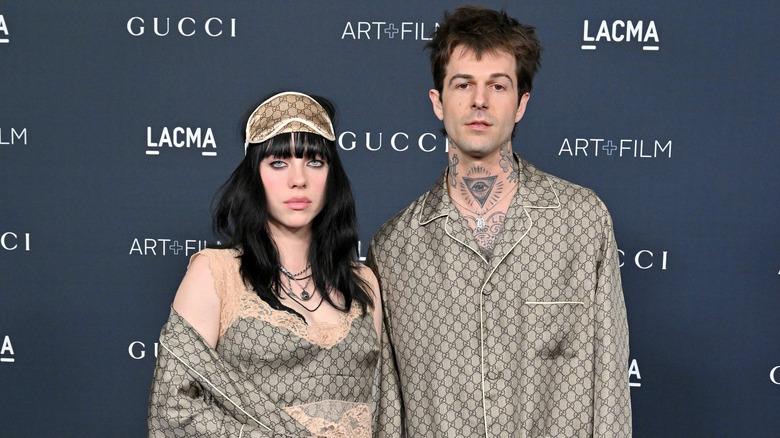 Axelle/bauer-griffin/Getty Images
On May 17, Page Six broke the news that Billie Eilish and Jesse Rutherford had ended their relationship. "We can confirm Billie and Jesse did split amicably and remain good friends," a source told the outlet. And amid speculation that the breakup stemmed from cheating, Eilish's rep sent a statement to People, debunking the rumor. "Both are currently single," the rep added.
But while there might be no truth to the cheating rumors, fans who previously disapproved of Eilish and Rutherford's romance couldn't be any more excited about the pair's breakup. "Jesse and billie eilish broke up!!!!! she's freed," one fan wrote. "Thank god for that she deserves so much better," a second fan tweeted. A third fan wrote on Twitter: "Good! When she gets older she will realize how weird it was that he even pursued her."
After going public with their relationship, Eilish and Rutherford faced backlash over their wide age gap. With the "Ocean Eyes" singer being 21 and Rutherford being 31, the pair had a whooping 10-year age difference — something that apparently made some of their fans uncomfortable. "Why is everyone so hyped about Billie Eilish and Jesse Rutherford? It literally makes my skin crawl. That is not a good age gap guys," a concerned Twitter user wrote back in October 2022.