Would Sarah Michelle Gellar Ever Act With Husband Freddie Prinze Jr. Again?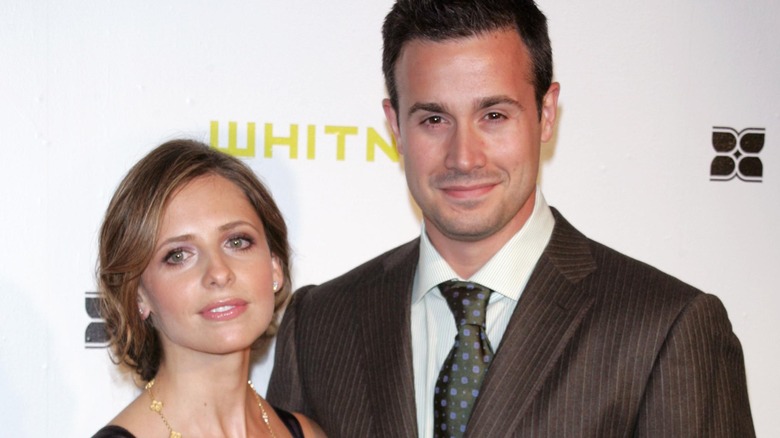 Jim Spellman/Getty Images
Ever remember a time when Sarah Michelle Gellar and Freddie Prinze Jr. weren't together? No? Everyone else will probably supply the same answer. The two actors have been together for as long as anyone could ever remember, with their love story spanning decades. To this day, it continues to write itself.
Gellar and Prinze first crossed paths on the set of the 1997 film, "I Know What You Did Last Summer." But at the time, they were nothing more than friends. According to Prinze, they were far too different to even consider a relationship. "She was a born and raised New Yorker and I was a born and raised L.A. kid, and we just looked at everything like night and day," he told Us Weekly. As fate would have it, they found a way to become friends by the time filming ended, but it wasn't until three years later that they gave love a chance. "We had made plans for dinner with a mutual friend and the person canceled," Gellar shared with People. "We decided to have dinner anyway and never looked back."
After their first movie, the two went on to work on five more projects, including Gellar's cameo in the rom-com "She's All That," which Prinze top-billed. Since they're no strangers to being colleagues, would the couple be open to appearing together on screen again? 
Sarah Michelle Gellar and Freddie Prinze Jr. refuse to star in a project together again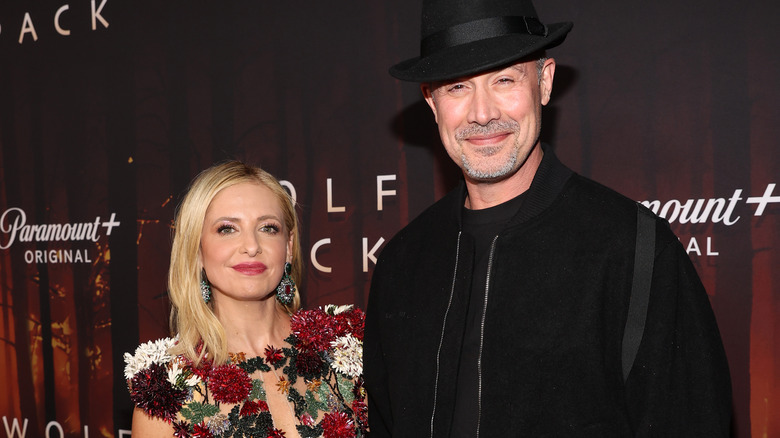 Jesse Grant/Getty Images
Sarah Michelle Gellar and Freddie Prinze Jr. notably stepped away from the spotlight when they started a family. Prinze wanted to be a stay-at-home dad, while Gellar came to the realization that she wanted to be more present for her kids, especially after her "The Crazy Ones" co-star, Robin Williams, had died. "I need to be here for these early formative years of my kids' life," she told People. "I needed that break to be the parent that I wanted to be."
Gellar decided to return to acting in 2022 knowing that she still had a lot to offer. But you won't see her starring in any project with her husband in the foreseeable future because their number one priority is their children. "Right now I can honestly say we won't work together because we have young children and we work it out so that one of us is always home," she shared with Us Weekly. "Who's to say 15 years from now? I can't speak to what that might look like." 
Meanwhile, Prinze shared that starring in another project with his wife — likely a rom-com "based on my track record and hers" — would leave very little to the imagination. "I don't think it's that exciting to watch two people struggle to be together when, you know, they're going home together at the end of the night," he admitted.
Sarah Michelle Gellar and Freddie Prinze Jr. didn't think they would get married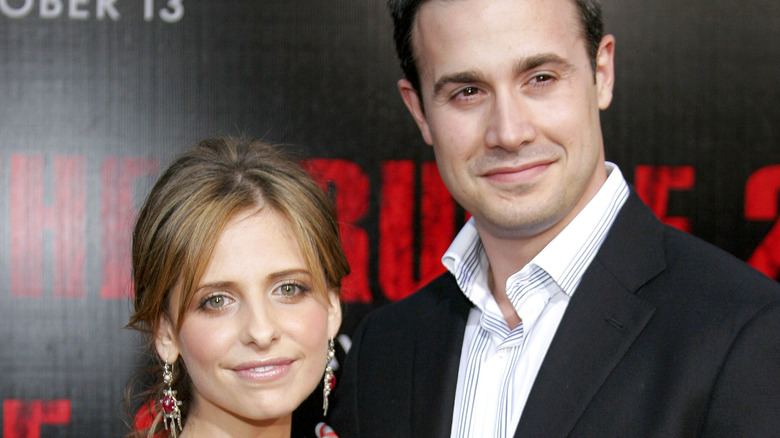 Tinseltown/Shutterstock
While Sarah Michelle Gellar and Freddie Prinze Jr.'s marriage is shaping up to be one of the longest in Hollywood, they admitted that they initially didn't think marriage was in the cards for either of them. Prinze dished to People that neither party was crazy about the idea of tying the knot, but one day, his stance changed seemingly in a snap. "I just knew we were gonna get married and I knew I was gonna propose," he said. "I didn't know when or how. And so I did and fortunately, she was on the same page. My instincts were correct." The "Buffy the Vampire Slayer" star also told the magazine that they are each other's confidants, which is probably why they're still together to this day. "We are each other's best friend," she declared. "He is my first love."
And unlike most couples who peddle a secret formula to maintaining a long and happy marriage, Prinze said that for them, there isn't one. "There's no keys. There's no rules. There's nothing like that. I don't believe in false expectations," he told Us Weekly. "I just believe in knowing who you are when you start a relationship. And if you don't, then that relationship probably isn't going to work."