Randy Jackson's Divorce From Ex-Wife Erika Riker Wasn't An Easy Split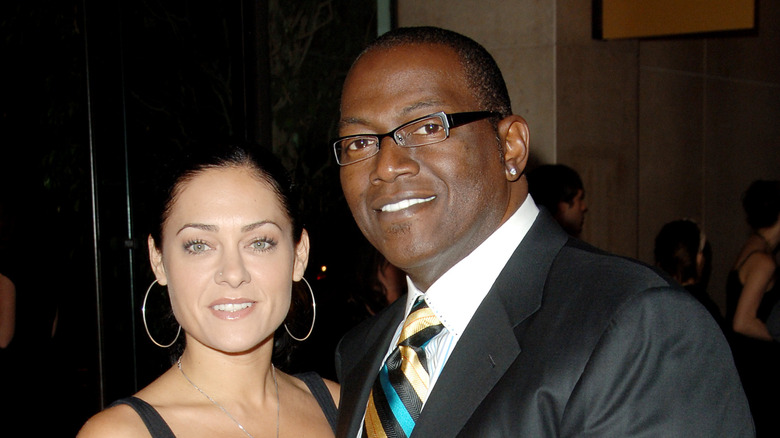 Jon Kopaloff/Getty Images
We may receive a commission on purchases made from links.
Randy Jackson had a long and loving marriage to his second wife, Erika Riker. Sadly, things didn't end well for the two. 
At one time, Jackson and Riker were a happy, loving couple. The two met on the set of a music video in 1995 and got married the same year. Jackson and Riker went on to have their daughter Zoe in 1996 and their son Jordan in 1998. In his memoir, "Body with Soul: Slash Sugar, Cut Cholesterol, and Get a Jump on Your Best Health Ever," Jackson recalled a terrifying incident he went through with Riker. In 2003, he fell ill and his wife took him to the hospital. After several tests, the doctor told him he had type 2 diabetes. At the time, Riker was naturally scared for her then-husband but stood by him as he gained control of his weight and underwent gastric bypass surgery in 2003.
Since his health scare, Jackson underwent a complete transformation and began living a healthier lifestyle. After his surgery, he told WebMD that he really leaned on his children and Riker for support. Unfortunately, though, he and Riker's marriage didn't make the long haul, and their divorce ended up being a pretty long process.
Randy Jackson and Erika Riker didn't have a prenup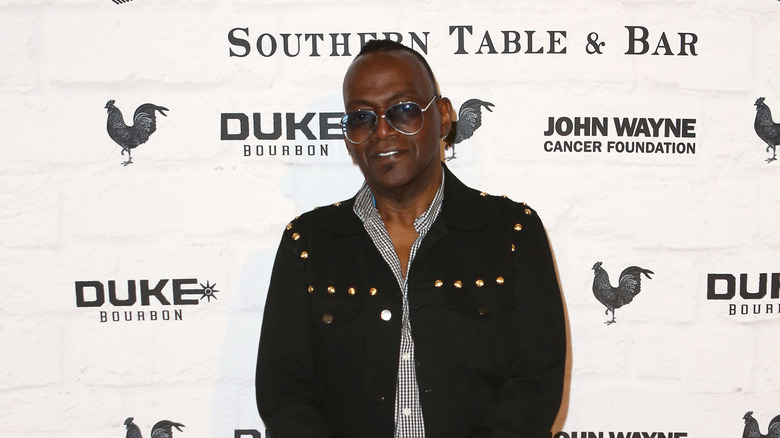 Tasia Wells/Getty Images
Randy Jackson and Erika Riker were married for 18 years before the two decided to call it quits. In September 2014, Riker filed for divorce from Jackson, citing irreconcilable differences in the legal documents, per TMZ. She asked for full physical custody and joint legal custody of their then-17-year-old son, Jordan, as well as spousal support. Their daughter Zoe was already legally an adult by that time. 
It was later reported that Jackson and Riker didn't sign a prenuptial agreement, which meant she was eligible for half of his $40 million estate. Though they were splitting up, according to a source, the two were still amicable and living in the same house at the time. 
Reportedly, Jackson and Riker were on the same page about divorcing, but the initial filing didn't go how Jackson thought they would. "Randy and Erika had a plan [of how they would file] but at the end of the day, she decided to file [on Friday]. Randy is bummed out. It's not the way he wanted it to happen or end," a source shared with People. Apparently, whatever plan the exes had didn't work out as it took years for Jackson and Riker to reach a settlement.
Randy Jackson and Erika Riker's divorce took four years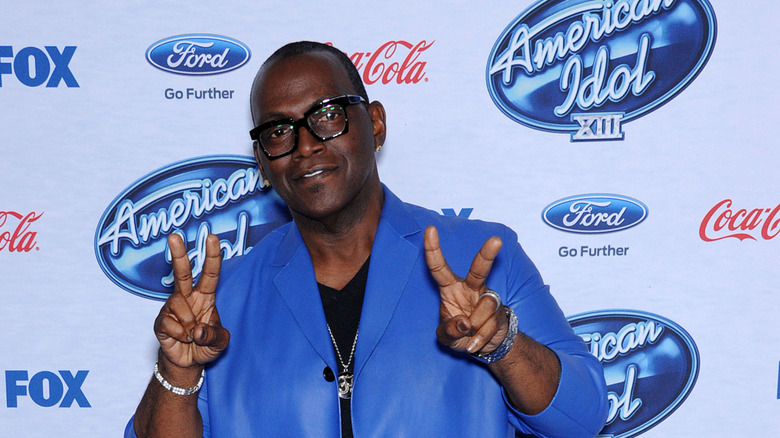 DFree/Shutterstock
Everyone knows that Hollywood divorces can get messy, especially if there's no prenup or postnup agreement in place. Unfortunately for Randy Jackson, such was the case with his split from Erika Riker. After a little more than four years, the two finally agreed on a settlement, per TMZ. The details have been kept tightly sealed so it's unclear how much Riker got, as Jackson was the heavy hitter in the money-making department of the two.
At least Jackson had enough time to move on. Just weeks after the divorce settlement, the "American Idol" alum was seen with his musician girlfriend, Simone, who is 35 years his junior, the Daily Mail reported. It's unclear when they started dating, but Simone previously shared a snap of her and Jackson in October 2018 on Instagram. "Thanks for coming to see me perform last night lovess," she wrote. She also posted a pic of her and Jackson visiting "The Kelly Clarkson Show" for an "American Idol" reunion with Simon Cowell and Paula Abdul in 2019. "BFF GOALS ... go watch their reunion on the Kelly Show!" she told fans. It seems as if the two are still together, as Jackson shared a New Year photo of him with Simone and other friends. "Happy New Year from me and mine to you and yours!" he wrote in the caption. Looks like the Dawg's still got it.