Why Mo'Nique Still Has Years-Long Beef With Tyler Perry And Oprah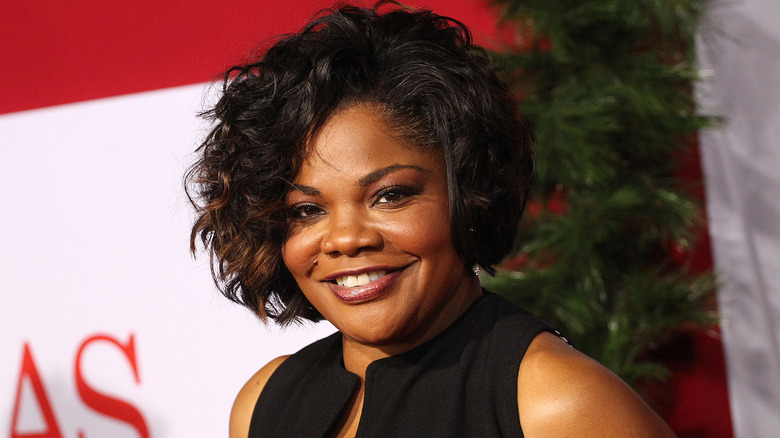 Tommaso Boddi/Getty Images
This article contains allegations of childhood sexual abuse.
Mo'Nique is definitely not fond of Oprah Winfrey and Tyler Perry. 14 years ago, Mo'Nique ignited a feud with the powerful team responsible for helping bring 2009's "Precious" to life.Mo'Nique starred alongside Gabourey Sidibe and won one of two Academy Awards the film collected. Offscreen, things were quite tense between the actor and her bosses. From Mo'Nique's perspective, her refusal to participate in the film's promotional tour without compensation led Perry and Oprah to blackball her. 
Winfrey and Perry have never publicly agreed that they were the reason Hollywood stopped casting Mo'Nique. With that said, Mo'Nique has claimed that Perry made her a private apology, then took it back once he found out she'd recorded their conversation. "So, as I sit here with you, and you say, 'Wait a minute. I heard that man say he was wrong and was going to apologize,' said Mo'Nique to host TS Madison (via Complex). "Well that's turned into, 'I'll meet with you—not with your husband—and now you have to apologize to me.' How does that happen?" 
Mo'Nique has expressed similar grievances about "Precious" producer Lee Daniels, although they finally made up in August 2022. "I am so sorry for hurting you in any way that I did," said Daniels in a video (via NBC News). They are currently working on a new project. Fortunately, Mo'Nique's career is getting back on track, but her recent comments do little to suggest that a reconciliation with Perry, or Winfrey especially, is on the horizon.
Mo'Nique wants Oprah to apologize for having her family on her talk show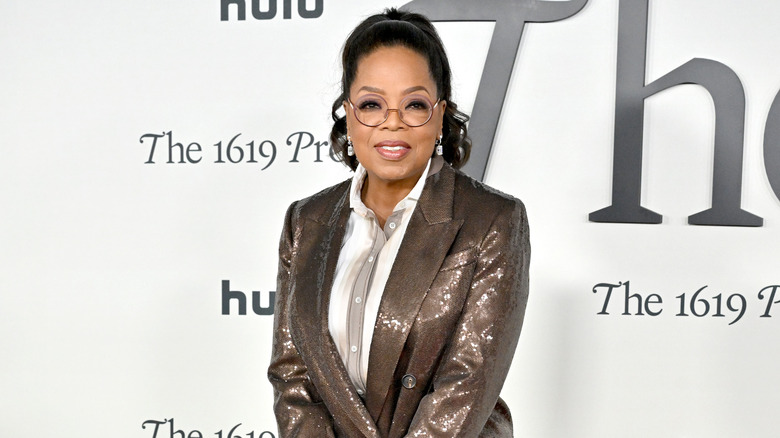 Axelle/bauer-griffin/Getty Images
Mo'Nique is still angry that Oprah Winfrey featured her family on her since-canceled talk show. According to Mo'Nique's interview with The Hollywood Reporter, Winfrey reached out to Mo'Nique in 2010 to let her know that she was going to feature Gerald Imes, her brother that sexually abused her as a child on her talk show. Mo'Nique was okay with him appearing, granted he admitted to his wrongdoings. "The hardest part to me was for even to admit to her that I did something wrong," said Imes during the show (via ABC). "I downplayed it by saying, 'If you think I did something wrong, then I'm sorry.' ... I did it, I'm not proud of it."
However, the episode also featured her parents and another brother, who didn't share Mo'Nique's view of her abuse. "We weren't even speaking," said Mo'Nique. "Then I see the show and I can tell that my mother is trying to make a dollar. " Several years later, Mo'Nique confronted Winfrey and expressed her thoughts on the situation. According to the star, Winfrey was apologetic. "I'm going to look into your mother and father being on the show because I didn't know anything about that," Winfrey reportedly said. 'If I've done anything to offend you, I apologize.'" However, Mo'Nique stated later that she wants public acknowledgment from both Winfrey and Tyler. 
If you or someone you know may be the victim of child abuse, please contact the Childhelp National Child Abuse Hotline at 1-800-4-A-Child (1-800-422-4453) or contact their live chat services.
If you or anyone you know has been a victim of sexual assault, help is available. Visit the Rape, Abuse & Incest National Network website or contact RAINN's National Helpline at 1-800-656-HOPE (4673).

Mo'Nique found an unlikely ally in 50 Cent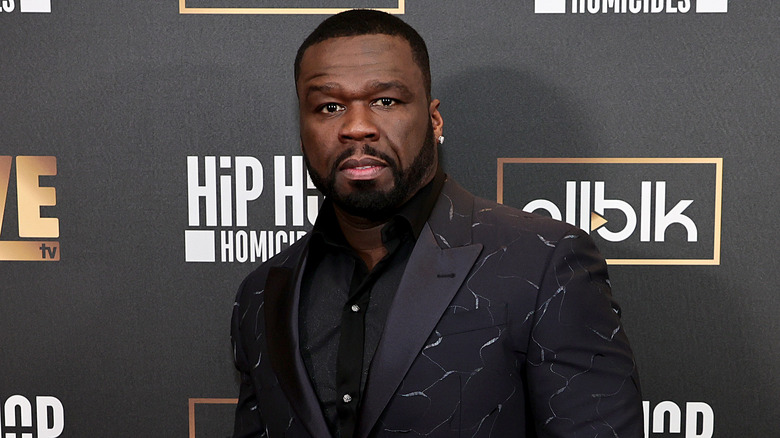 Jamie Mccarthy/Getty Images
Mo'Nique has had a more difficult time than most in accruing allies for her causes. In 2019, Mo'Nique appeared on Steve Harvey's talk show and debated him about the manner she'd gone about bringing attention to her professional struggles as well as her battle with Netflix over fair compensation. "Now I said no to some very powerful people ... The difficulty came in when people that looked like me, like Oprah, Tyler, Lee Daniels and I got to put my brother Steve on the list," Mo'Nique said (via Deadline). "Y'all knew that I was not wrong. Each one of you said to me, 'Mo'Nique, you're not wrong.' And when I heard you go on the air and say, 'My sister burned too many bridges, and it's nothing I can do for her now,' Steve, do you know how hurt I was?"
Harvey, however, refused to share her perspective, resulting in the two fighting to make their contrasting points. Mo'Nique has, however, found support in 50 Cent. In 2020, 50 Cent cast Mo'Nique for Season 2 of his show, BMF." He's also supported her against her rivals in other ways. In a now-deleted Instagram post, 50 Cent urged Tyler Perry and Oprah Winfrey to make things right with Mo'Nique. "I'm sure Oprah Winfrey and Tyler Perry would not want to continue to allow [their] influence to damage @therealmoworldwide career and this has went on for way to long," he wrote (via Newsweek). "So now would be a great time to apologize because i'm gonna put her back on. I don't miss!"