Elin Nordegren Was Never The Same After Her Divorce From Tiger Woods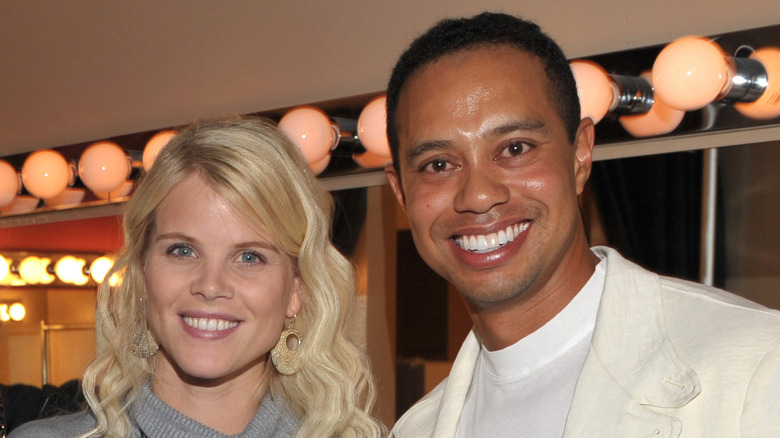 Lester Cohen/Getty Images
As the daughter of two public figures from her native Sweden, Elin Nordegren was not entirely unfamiliar with the spotlight growing up. Her father, Thomas Nordegren, is a journalist who worked as a foreign correspondent, while her mother, Barbro Holmberg, is a prominent politician who's held many public offices, serving as Sweden's minister of migration and asylum between 2003 and 2006. But nothing could've prepared Elin for the amount of press her marriage to Tiger Woods — and especially its dissolution — would bring.
Elin met Woods at the Open Championship in 2001, when she was working as an au pair for Swedish golfer Jesper Parnevik and his wife, Mia. The Parneviks introduced Elin to the legendary athlete, but Elin seemed unimpressed. "She had no interest in Tiger and he was OK with that," Mia said in 2002. But the two eventually went out and fell in love. In October 2004, Elin and Woods married in a secretive ceremony in Barbados.
They started their family in 2007 when they welcomed their daughter, Sam, and expanded the brood in February 2009 with the addition of their son, Charlie. That November, only nine months after his second child's birth, Woods was in the infamous car accident that opened the door for the revelation that he had cheated with not just one, but up to 120 women. Marked by intense media coverage, Woods and Elin finalized their messy divorce in August 2010. The end of her marriage was a turning point in Elin's life.
Elin Nordegren needed professional help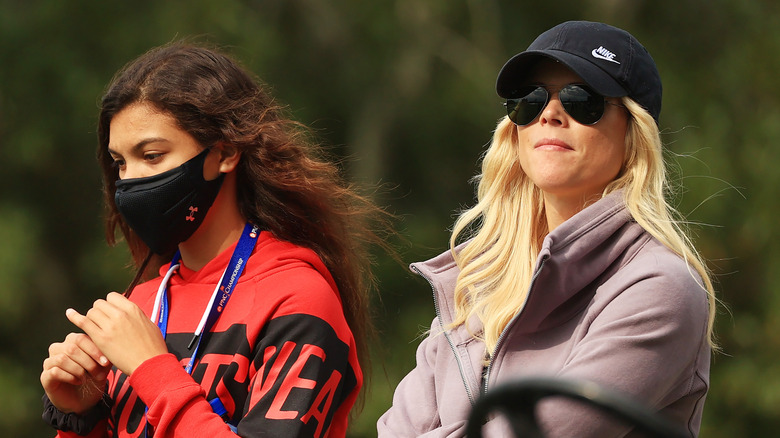 Mike Ehrmann/Getty Images
Learning that Tiger Woods — the man she had been married to for five years and partnered with for eight — wasn't who she thought he was hit Elin Nordegren hard. "I felt safe with him," she told People in June 2014. "The word betrayal isn't strong enough." To work through her trauma, Nordegren sought professional help. In a May 2014 interview with People, Nordegren opened up about going into intensive therapy during that time. All those years later, she continued to see her therapist on a weekly basis as she felt the need to keep "working on myself," she said.
That year, Nordegren earned a degree in psychology from Florida's Rollins College. "I'm not going to deny that I went through the wringer," she told the outlet. As if coming to terms with Woods' serial infidelity months after giving birth wasn't difficult enough, Nordegren had to do so while trying to protect herself and her kids from the relentless paparazzi. In February 2010, Woods accused photographers of putting his daughter's safety at stake by following her to school, making that information public knowledge. 
"Leave my family alone," Woods pleaded. But they said they wouldn't. Nordegren was experiencing her own personal hell as she never wanted to be in the spotlight. That's the reason Nordegren initially turned down Woods' advances, in fact. "She had her opinions about celebrities and they were not high," a friend said on HBO's "Tiger" documentary. But Nordegren came out stronger on the other side. 
Elin Nordegren found love again — and started a new family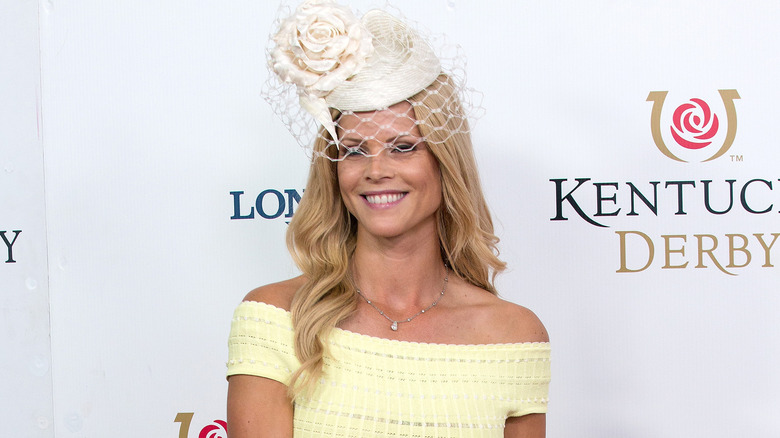 Joey Foley/Getty Images
The aftermath of her divorce from Tiger Woods was excruciating, but Elin Nordegren was able to move on. She began dating coal industry billionaire Chris Cline in 2013, two years after they met when she bought a property next to his, the June 2014 People report detailed. They split in 2017. That same year, Nordegren moved on with former NFL player Jordan Cameron, though the exact timing is unclear, as they try to stay away from the spotlight.
"Elin is very private, she has been dating Jordan for a number of years, and they have kept their relationship very under wraps," a source told Page Six in 2019. Nordegren and Cameron started a family in late 2019, when they welcomed a son. The couple gave their child a baby brother in December 2022. "They are already a happy family. Elin deserves to be with a great guy, and he is just that," the insider added.
Nordegren's ex is also happy for her. Playing at the PNC Championship with his and Nordegren's son in December, Woods and Charlie congratulated her on her new baby on camera. Despite her heartache, Nordegren forgave Woods and chose to have a productive co-parenting relationship with him. "I have moved on and I am in a good place," Nordegren told People. "Our relationship is centered around our children and we are doing really good — we really are. He is a great father."