Why Hailey Bieber Is Worried About Having Kids With Justin Bieber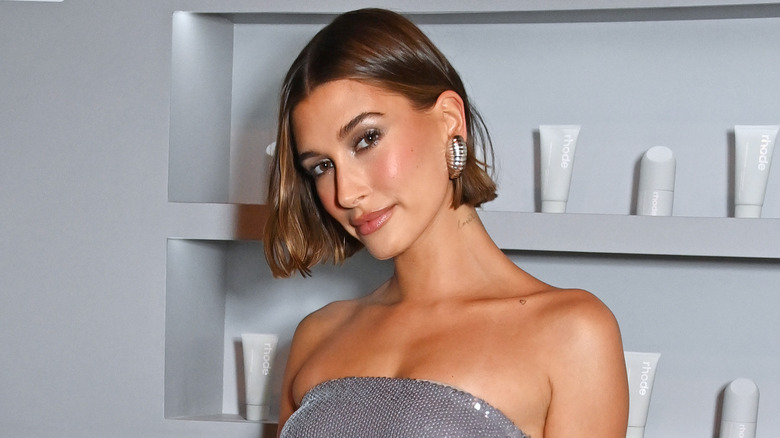 David M. Benett/Getty Images
Amid the many crumbling relationships in Hollywood, Hailey Bieber and Justin Bieber have maintained a steady marriage. The two have been candid about the highlights of their romance, often expressing their love for one another. In a February piece for Vogue Australia, Justin interviewed Hailey about her professional and personal life. When Justin asked Hailey, "What is your favorite thing about being married?" the Rhode founder gushed, "My favorite thing about being married is honestly the companionship I feel we have. Genuinely, you are my best friend in the entire world. There's nobody I would rather spend more time with or do anything with."
Back in November 2021, Justin extensively praised his wife in a happy birthday post on Instagram. He wrote, in part, "You are my forever. Life has never made more sense until you became my wife. I will never stop loving you, I will never stop holding you, and I will never stop protecting you." With their blissful marriage, it makes sense that the couple wants to settle down with a family. Yet, Hailey has voiced one fear about having kids — but it has nothing to do with Justin.
Hailey Bieber wants to protect her future kids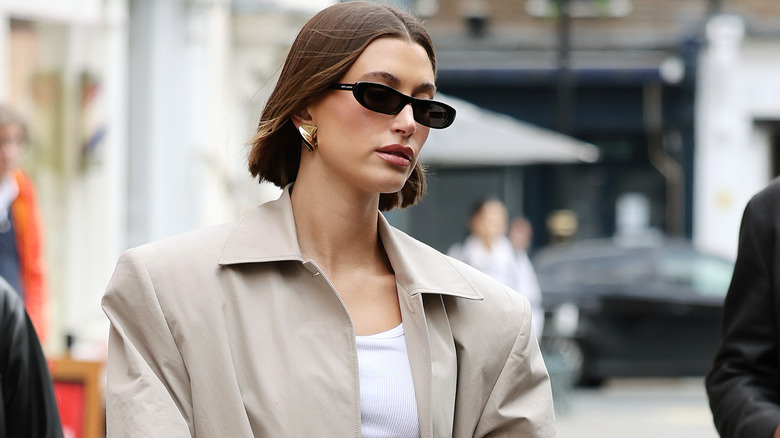 Neil Mockford/Getty Images
In a May interview with The Sunday Times (via People), Hailey Bieber shed some light on starting a family with her husband Justin Bieber. She confessed, "I literally cry about this all the time." And there's one particular reason why Hailey is concerned about having children. She revealed, "I want kids so bad but I get scared. It's enough that people say things about my husband or my friends. I can't imagine having to confront people saying things about a child." As a high-profile celeb who's faced her share of public scrutiny, it comes as no surprise that Hailey has this worry.
While Hailey is well aware that raising children is potentially scary, she still embraces the idea of motherhood with Justin. In a 2022 piece for Harper's Bazaar, she shared her candid thoughts about her relationship with her husband and the possibility of bringing kids into the picture. She said, "At the end of the day, like, he's my best friend, but it still does take a lot of work to make it work. And then I know eventually, when kids come in the picture, that's going to be a whole other season of navigating how to make that work."
Justin Bieber is patient about having kids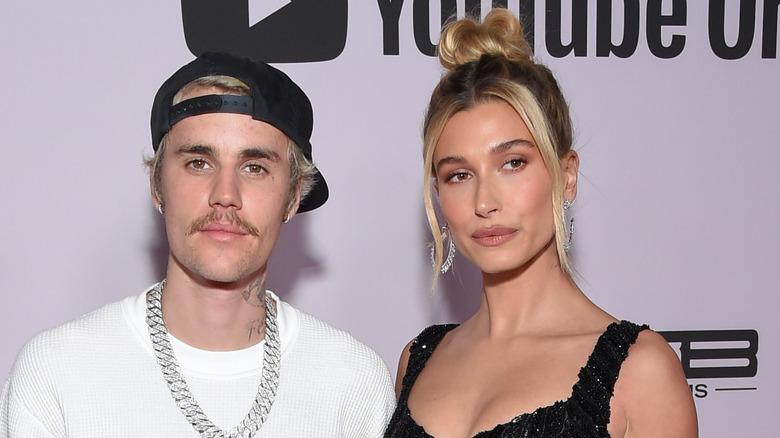 DFree/Shutterstock
Just like his wife, Justin Bieber wants to have kids. But he's letting Hailey Bieber steer the wheel. In a 2020 interview on "The Ellen Show," Ellen DeGeneres asked, "How many kids are you going to have and when?" He replied, "I'm going to have as many as Hailey is wishing to push out. I'd love to have myself a little tribe. But yeah, it's her body, and whatever she wants to do." He specified that she's interested in having a few kids. When DeGeneres inquired about their reason for waiting, Justin explained that Hailey still has some goals she wants to achieve, and isn't quite ready to start a family.
In a 2021 piece for GQ, Justin affirmed that he sees kids in his future. In fact, he remarked that family is a priority for him. He shared, "I just felt like that was my calling. Just to get married and have babies and do that whole thing." As far as the timing, Justin noted, "Not this second, but we will eventually." When it comes to the Biebers' decision to have kids, it's only a matter of when.