Hailey Bieber Shuts Down Rumors About Her Marriage To Justin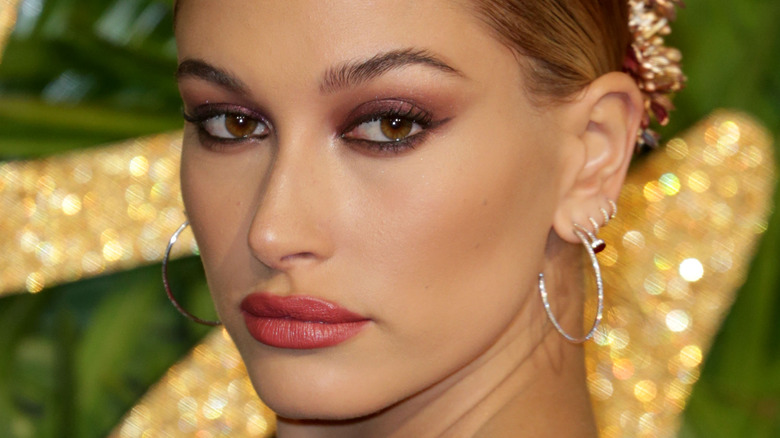 Cubankite/Shutterstock
Hailey and Justin Bieber are one of the most famous couples in Hollywood, so it should come as no surprise that their relationship often feels like it's being dissected under a microscope. Hailey, however, has been incredibly transparent when it comes to her marriage to the pop star. In February 2020, she told Elle, "He's an incredible, amazing man and such a good partner to go through life with. There is no one else I would have ever wanted to spend my life with except him."
Hailey has opened up about the hard times, too. In a separate interview with Elle the following November, she said that she had called her mom, Kennya Baldwin, at one point, and said, "I just can't do it. There's no way that I'm going to be able to do this if it's going to be like this forever." As for what sparked that call, she was going through a tough time, but ultimately chose to stick it out. She explained why, saying of her marriage, "I made a decision. I know for a fact that I've loved this person for a very long time and now would not be the time to give up on him. I just wouldn't do that to him."
And give up on him is one thing that she has not done. In fact, Hailey recently shot down claims that her and Justin are "on the rocks." And her simple response has created shockwaves online.
Hailey Bieber wants people to go 'be miserable somewhere else'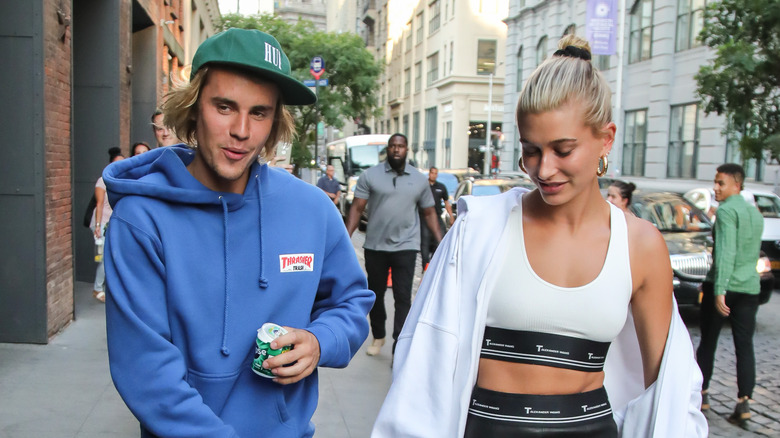 Liam Goodner/Shutterstock
In March 2022, a TikTok user who goes by the name @theblonderebel posted a video offering her predictions about a number of famous couples, from Kim Kardashian and Pete Davidson to the Biebers. She said of Justin and Hailey Bieber, "I feel like this month we may actually find out there's trouble in paradise with Justin Bieber and his wife Hailey Biebs. I feel like things may be on the rocks." 
Hailey's simple response to the TikTok was, "Lmfaoooooooooo." While her simple message appeared to insinuate that what the TikTok user had to say had no truth to it, it's also clear the comments have gotten to her. On April 12, Hailey posted her own TikTok with the caption, "this is for you guys in my comments every single time I post." In the video, she said, "I'm minding my business. I don't do anything, I don't say anything. Leave me alone, please." She continued to "beg" people to stop bothering her, requesting that they go "be miserable somewhere else, please."
So, while there doesn't seem to be any trouble in Hailey's marriage, she is ready for the haters to officially back off of her personal life.