The Real Reason Hailey And Justin Bieber Are Waiting To Have Kids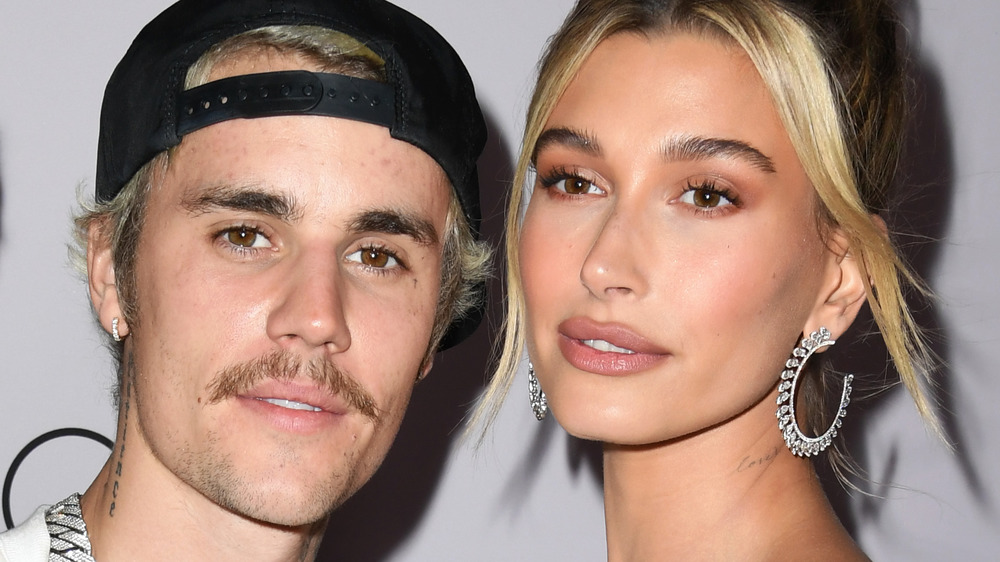 Jon Kopaloff/Getty Images
Hailey and Justin Bieber might just be the cutest couple ever, and, while there are a few strange things about their relationship, we love the duo. They got married not once, but twice: the first time in New York City at a courthouse in September 2018, according to People, and the second, a grand event, in South Carolina on Sept. 30, 2019, according to Elle.
Since then, they've been an adorable couple, living it up in their exclusive, Los Angeles neighborhood and defining relationship goals with candid snaps on social media. There was that unfortunate scandal with the pastor, Carl Lentz, at their favorite church, Hillsong, but other than that, things seem to be moving along smoothly in their lives. With the couple so deeply in love, there's one question that everyone is asking: when can we expect kids? 
Bieber appeared on The Ellen DeGeneres Show on Dec. 1, 2020, and his relationship, as well as his and Hailey's decision to have children, came up as a topic of discussion. Here's what he said, and what the internet thinks about it. 
Justin had the perfect response about having kids with Hailey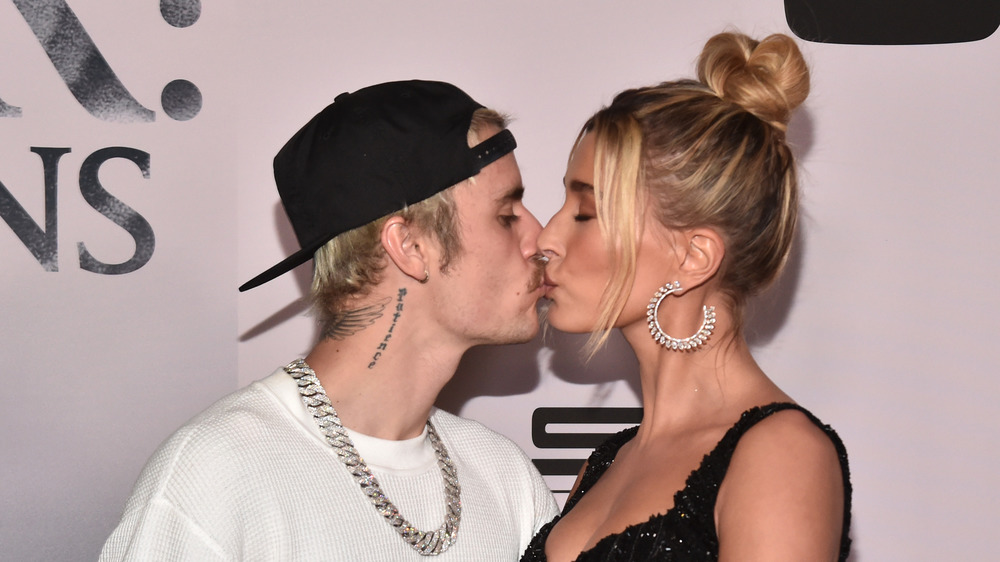 Alberto E. Rodriguez/Getty Images
Justin Bieber spoke with Ellen DeGeneres on The Ellen DeGeneres Show on Dec. 1, 2020, and the two discussed the pop star's many tattoos. Bieber showed his neck tattoos as well as the many he has on his arms and torso. "I saw that you're saving tattoos on your back for when you have kids," Degeneres said. "So you'll do like a family portrait of all of you sitting in front of the fireplace? You and Hailey and the kids?"
Bieber laughed and said, "Something like that," a natural segue into the topic of kids. "How many kids are you going to have and when?" DeGeneres asked.
"I'm going to have as many as Hailey is wishing to push out. I'd love to have myself a little tribe," Bieber said. "But yeah, it's her body and whatever she wants to do." DeGeneres asked what they were waiting for and Bieber said, "Hailey still has some things she wants to accomplish as a woman... And I think she is just not ready yet. I think that's okay." Good response, Biebs!
Bieber has had this conversation before, according to Entertainment Tonight. In early 2020, when Bieber spoke with DeGeneres, he also said that the number of children they have is up to his wife. This obviously went down really well with fans, with one commenting, "'It's her body...' love that he respects the fact that she's the one that has to carry the child." Justin Bieber always knows just what to say.