Kate Middleton Exhibits Motherly Dynamic With 'Fourth Child' Prince William, Expert Says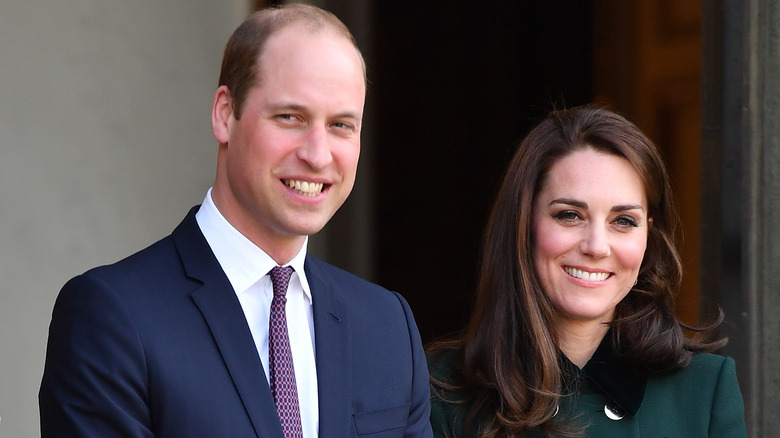 Pascal Le Segretain/Getty Images
The word on the street is that Prince William's behavior makes Kate Middleton feel like she's raising an extra child. 
The royal family's fame and cultural significance means they require near-constant media coverage, which is great for royal watchers everywhere. But sometimes the stories surrounding the royals make you go, "Huh?" This past December, Prince Harry warranted this very question when he released his memoir, "Spare." The Penguin Random House release, while gut-wrenching, also detailed a wide range of odd stories about the prince which ended up being poorly received. In recent weeks, Prince William and Kate Middleton, who've recently been at the center of an assemblage of affair rumors, were the royal couple everyone was talking about.
According to several sources, Prince William cheated on Middleton with her acquaintance, Rose Hanbury, thus ending their friendship. And while these rumors have periodically surfaced over the years, they've taken on a new life since Hanbury attended King Charles III's coronation in May. Ahead of the event, a source close to the royal family shut down speculation to The Daily Beast. "There has never been any enmity between Kate and Rose, "said the source. "The rumors were all a load of rubbish. The family are ancient allies of the Crown and they will be there." Still, people are totally side-eyeing the trio and probably will for years to come. Unfortunately, Prince William and Kate Middleton have inspired a new story this week — reportedly because of Prince William's immature behavior.
Kate Middleton reportedly has to deal with Prince William's tantrums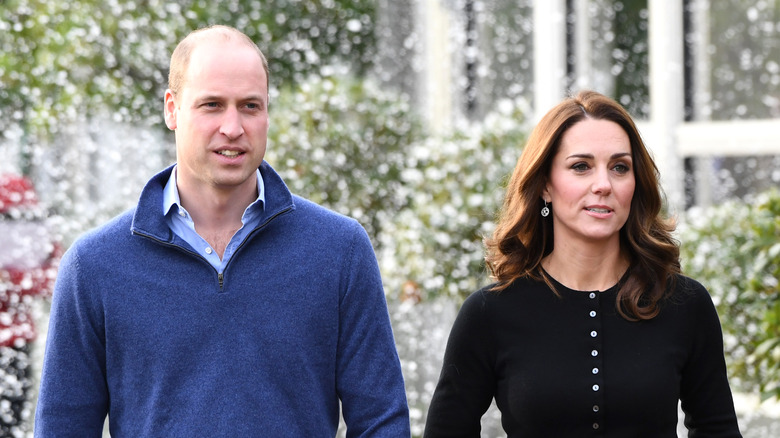 Stuart C. Wilson/Getty Images
Raising three small children isn't for the faint of heart, even if you're Kate Middleton and can afford all the necessary help. However, The Daily Express has recently reported that she's also had to occasionally coddle Prince William, who she views as a "fourth child." That's what Tom Quinn, who authored "Gilded Youth: An Intimate History of Growing Up in the Royal Family," has revealed in his new release. Quinn reportedly gathered intel about Prince William and Kate from a Kensington Palace insider. "Kate treats him [William] like the fourth child because he's prone to tantrums," said Quinn, citing the source. "They do have rows. It's not a perfect marriage. They have terrific rows." Fortunately, their "rows" haven't escalated into violence. "But, where some couples have a row and throw heavy vases at each other, William and Kate throw cushions at each other," added Quinn. "It's always kept under control."
While promoting the book, Quinn also accused William and Middleton of having intense fights. "Someone at the palace told me about the nicknames they have for each other," Quinn shared with Fox News. "But it's not all sweetness. They have terrible rows where they throw things at each other. Kate might seem to be a very calm person, and William also. But it's not always true. Because the big stress for William and Kate is that they're constantly surrounded by [palace aides]. It's like a Jane Austen novel."
How Kate Middleton feels about motherhood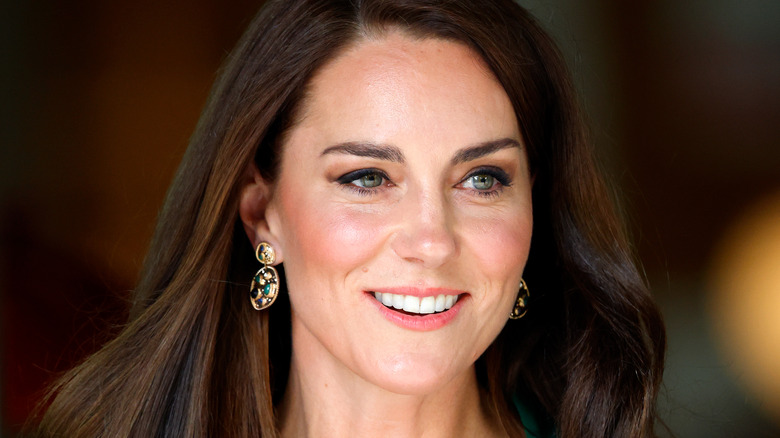 Max Mumby/indigo/Getty Images
Even if reports claiming that Kate Middleton likens Prince William to another one of her kids are true, she still only has three children, who currently range in age from five to nine. And her journey hasn't always been ideal. In fact, Kate even deals with "mum guilt" (via the Daily Mail), according to comments she made on Giovanni Fletcher's "Happy Mum, Happy Baby" podcast. "And you know even this morning ... George and Charlotte were like, 'Mummy, how could you possibly not be dropping us off at school this morning?'" she said. "It's a constant challenge — you hear it time and time again from mums, even mums who aren't necessarily working and aren't pulled in the directions of having to juggle work life and family life." Later Kate added, "It's the simple things that really make a difference. It's spending quality time with your children, it's not whether you've done every single drop-off and every single pick-up."
After Kate's interview was posted online, some royal fans weren't sure how to react to her openness, which she hasn't always displayed in past interviews, and wondered what prompted her to share. However, Kate reportedly had a good reason for giving fans a deeper look into her life as a mom. "She is exposing herself," said an insider who spoke with People in 2020. "This is not a vanity exercise. This is her talking about her work and what she has learned as a mother because of her work," they added.