How Martha Stewart Resurrected Her Career After Going To Prison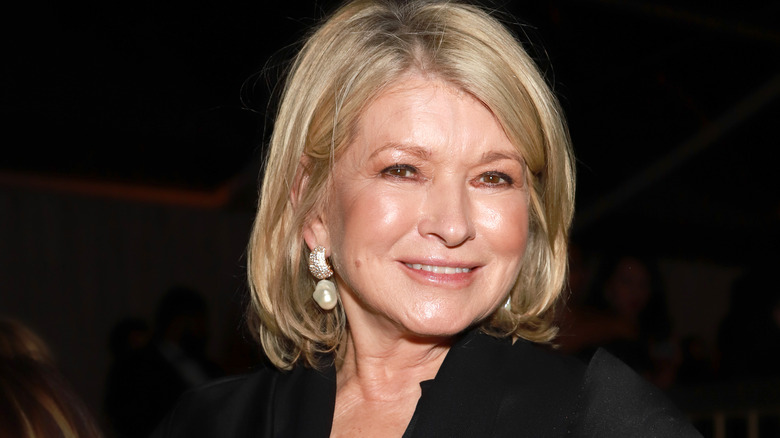 Arnold Turner/Getty Images
It can sometimes be hard to believe that Martha Stewart once spent time behind bars. The business mogul who singlehandedly built a media empire and a slew of profitable ventures thanks to her talent in all things home and kitchen, is currently at the top of her game even at over 80 years old. In 2023 alone, she launched a massive storefront on Amazon called "The World of Martha" and had been tapped to be on the cover of Sports Illustrated.
Stewart is, and likely always will be, venerated as that lifestyle icon who taught millions of American families how to put together countless scrumptious meals and flip their homes. Her legendary status even makes people forget that in 2004, she was sentenced to spend nearly half a year in prison and another half a year in home confinement for a string of felony charges, including conspiracy, obstruction of justice, and false statements, according to Biography. It was all because she had sold her shares to a company whose stocks had considerably dropped shortly after, leading to a lengthy probe to determine whether or not she had engaged in insider trading. Authorities eventually found that she did, which threatened the future of her empire.
But Martha Stewart did what so many other convicted celebrities couldn't. She managed to not only revive her public image, but she has also thrived and gone further than she had ever before.
Inside Martha Stewart's journey to redemption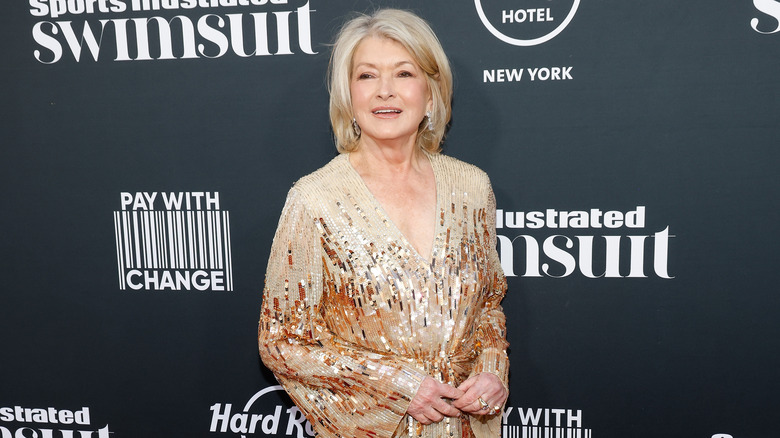 Taylor Hill/Getty Images
Martha Stewart's road to absolution happened way before she even stepped foot in prison. Speaking with Fortune, she said that not one person in her team encouraged her to plead guilty and serve time, but she followed her gut and did it anyway as she believed it would help not only her reputation but her business, too. "My life is my business. My business is my life," she declared. "I've said that a thousand times. I had to do it because I knew it would change things — jigger a change — in the company."
It would be an understatement to say that her company, Martha Stewart Living Omnimedia, took financial hits when she went to prison. While they had inked multiple deals, including new books, how-to DVDs, and even a "The Apprentice" spinoff, the company bled money to the tune of tens of millions. Still, public confidence in Stewart never wavered because she built an ever-reliable brand. Loyalty was instrumental in her company's rise from the ashes. "Our partners never left us, and our beloved consumers never left us," she told Oprah in an interview. "They are the readers of the magazine, the users of our recipes, the wonderful people who buy our products, who look for the good in the brand. And the brand is strong."
It also helped that Stewart was confident in her abilities from the get-go. "My customers believed in me, I believed in me," she shared with Entertainment Tonight. "When you're OK, you're OK."
Martha Stewart called her time in prison 'horrifying'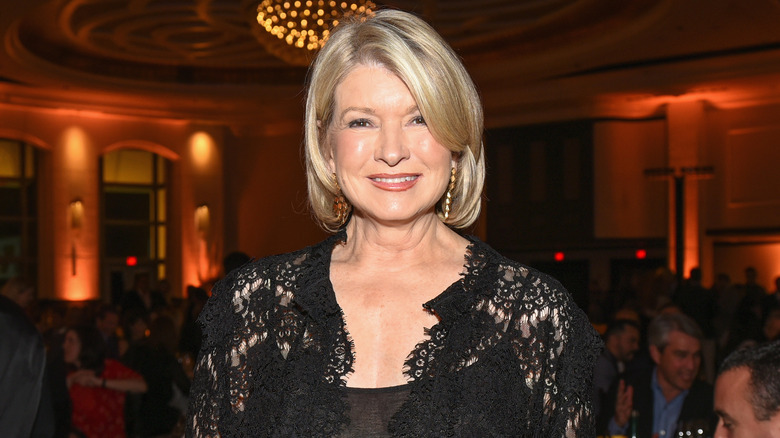 Denis Contreras/Getty Images
While Martha Stewart's prison stint was a defining moment in her career, she doesn't look back on her experience quite fondly. In fact, she described her time behind bars as "horrifying." In an interview on Katie Couric's podcast, she said: "It was horrifying, and no one — no one — should have to go through that kind of indignity, really, except for murderers, and there are a few other categories. But no one should have to go through that. It's a very, very awful thing."
Still, just because she had a terrible prison experience doesn't mean that she didn't learn anything from it. According to Stewart, prison was also both "life-altering" and "life-affirming." On her website, she wrote: "You can be sure that I will never forget the friends that I met here, all that they have done to help me over these five months, their children, and the stories they have told me."
If there's one thing she hates, though, it's that people making her felony her identity, because she's way more than that. "I don't want that to be the major thing of my life. It's just not fair," she told Oprah. "It's not a good experience and it doesn't make you stronger. I was a strong person to start with and thank heavens I was. And I can still hold my head up high and know that I'm fine."