Why Martha Stewart's Ex-Husband Is Estranged From Their Daughter Alexis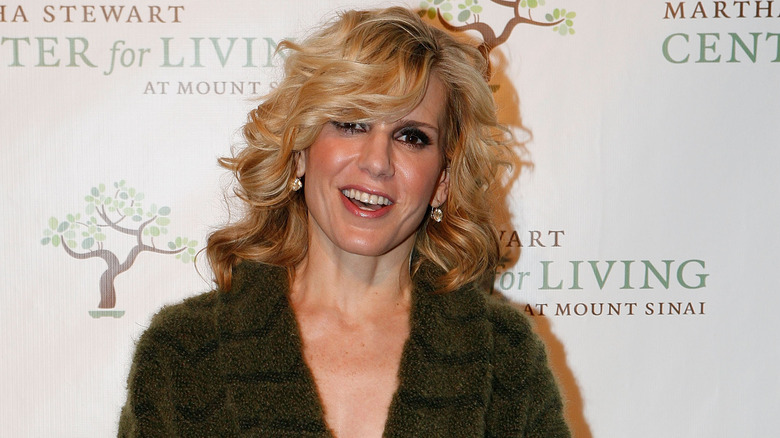 John Lamparski/Getty Images
It's no secret that Martha Stewart's relationship with her only child, a daughter, Alexis Stewart, is somewhat unconventional. "If I didn't do something perfectly, I had to do it again... I grew up with a glue gun pointed at my head," Alexis famously penned in "Whateverland: Learning to Live Here," a book she co-wrote with her friend and colleague Jennifer Koppelman Hutt (via ABC News). She even went on to co-host a television show aptly titled "Whatever, Martha!" wherein she and Hutt re-watched old episodes of "Martha Stewart Living" and essentially trolled her for being so perfect and over the top. But make no mistake about it. Alexis is also very protective of her famous mother and the larger-than-life persona and lucrative brand she has carved out for herself. "I am, like, fisticuffs, you know, I'm ready," she wrote in the confines of the tell-all about her propensity to strike back at anyone that dares to cross her mother.
Sadly, it doesn't appear Alexis feels the same way about her father, Andrew Stewart, namely because the pair haven't spoken in many years. But why exactly? Here's everything we know about the estranged relationship between Andrew and Alexis.
Alexis Stewart publicly called her father 'creepy'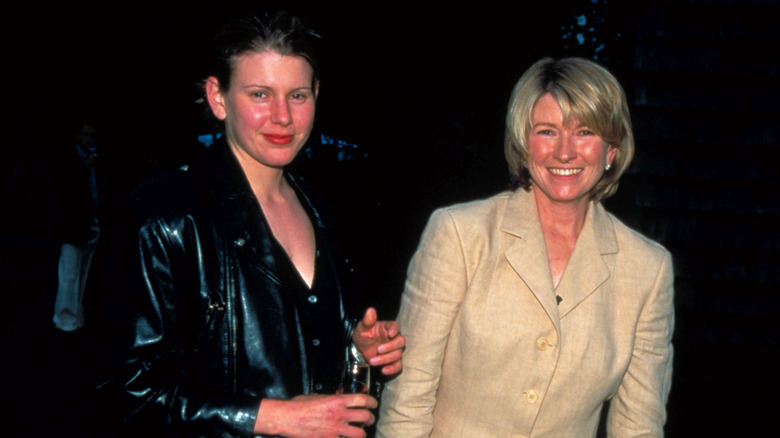 Mario Ruiz/Getty Images
The story goes that Martha Stewart was married to Andrew Stewart for nearly 30 years before the couple pulled the plug on their union. At the time, their daughter, Alexis Stewart, was well into adulthood at 22 years old. "He was a d*ck in many ways," Alexis told New York Magazine about her father in a candid 2008 interview. "Monetarily. Emotionally. And he was creepy to me. He's just creepy," she added. YIKES. 
Perhaps, however, some of the disdain for her dear old dad lies in the little nugget of information that Andrew got remarried to one of Martha's former assistants, Robyn Fairclough, only three years after his divorce from Martha. It should be noted, however, that the union proved to be short-lived. While we don't know the exact date of Andrew's divorce from Fairclough, People notes that he remarried for a third time in 2015 to Shyla Nelson Stewart. The married couple went on to have five children together and even two grandchildren.
Still, Andrew doesn't seem to understand the reason for Alexis' anger and resentment.
Andrew Stewart says the estrangement has caused him 'tremendous pain'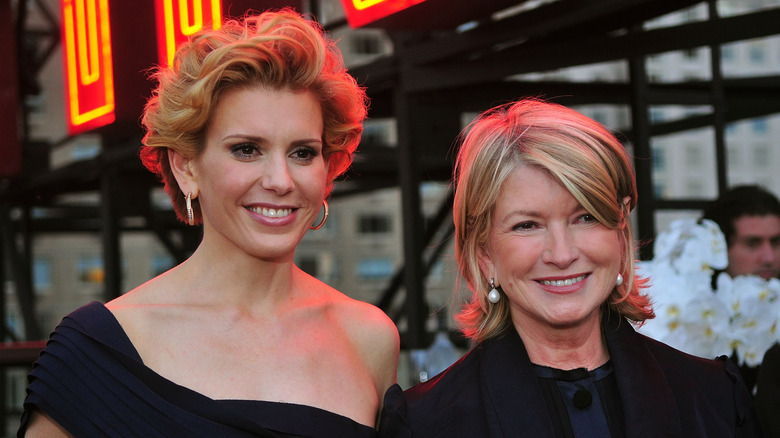 Ray Tamarra/Getty
Andrew Stewart still doesn't know what all the fuss is about. "I've tried to figure it out," Andrew told New York Magazine in 2008 about his daughter, Alexis Stewart's, disdain for him. "I left her mother. It was very hard... I guess Lexi felt I left her. I certainly didn't feel that way. I love her a lot. I don't have any trouble getting along with my kids except for her. I know her mother was hurt when I left her. I was hurt too. I think she was sympathetic toward her mother, which I can understand," he divulged. "In the very few things I have seen, I've seen that anger in Lexi that I remember also seeing in Martha. It's upsetting to me. I guess I avoid it," he noted. 
Alas, it appears he does have a few regrets regarding how he and Martha Stewart raised Alexis. "I think we did a poor job as parents," he confessed to People in 1995. "We were too involved in our professional lives and fixing up the house. We were always making the home into a mythological place. But it wasn't a home — we didn't spend enough time with Lexi," he lamented. Still, he was adamant that he thought of his estranged daughter "every single day, many times" and that the situation had caused him a "tremendous" amount of pain. Alexa, play "Daughters" by John Mayer.