LeBron James Admits Career Future Is Uncertain After Lakers' Brutal Postseason Loss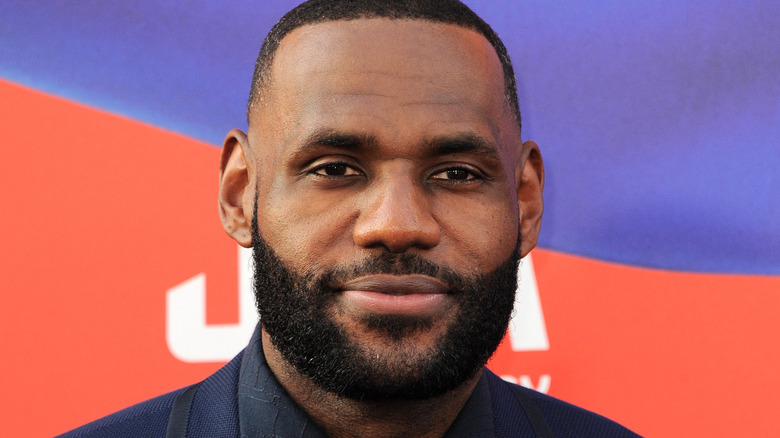 Tinseltown/Shutterstock
LeBron James has had quite a career in the NBA, but at this point, he's uncertain about his future in the league. James began his highly-touted NBA stint with the Cleveland Cavaliers in 2003 — straight out of high school. The star was the first pick of the 2003 draft, and he's enjoyed an incredible career. In all, James has won four NBA championships, and he also won the coveted Rookie of the Year award in his first NBA season. The star has played with three teams, including the Miami Heat and, most recently, the Los Angeles Lakers. As most fans know, he's enjoyed two different stints with the Cleveland Cavaliers.
Basketball runs in James' blood, and his kids are following in his footsteps. James has made it no secret that he wants to play basketball with his eldest son, Bronny James, once he enters the NBA. "I need to be on the floor with my boy, I got to be on the floor with Bronny," he told ESPN of his aspirations in January. "Either in the same uniform or a matchup against him. I don't mean like [guarding one another all game] — because he's a point guard, and I'm a, at this point now, I'm playing center or whatever the team needs from me," the star added.
But with two years left on his contract with the Los Angeles Lakers and hopes of playing with his son, James isn't sure that either of those things will pan out.
LeBron James won't rule out retirement ahead of 2023-2024 season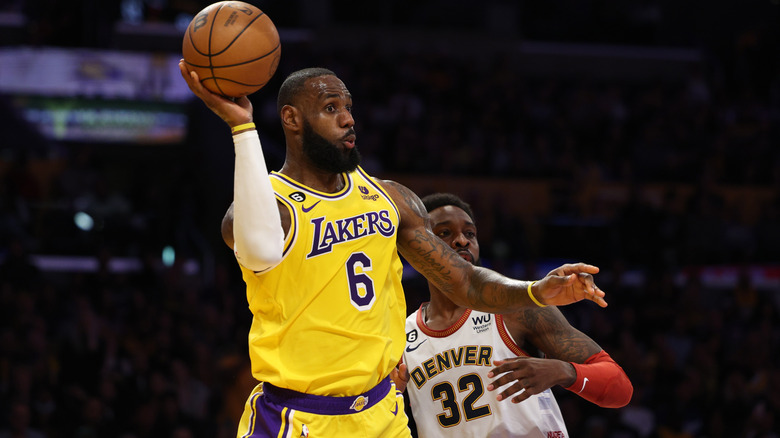 Harry How/Getty Images
Could it be the beginning of the end for LeBron James and his NBA career? It certainly appears so, as retirement is one of the options that is on the table for the star. Following a brutal postseason loss to the Denver Nuggets, James has been candid about what the future may hold for him, and he's not entirely sure he'll be back on the NBA court. In a video shared by TMZ, James fielded questions from the media and spoke about what his future may look like. "We'll see what happens going forward," the star shared. "I don't know. I don't know. I got a lot to think about, to be honest."
Things have been pretty hard for James this season, as he struggled with a foot injury that caused him to miss a month on the court. In an interview with ESPN, the star shared that he may need to undergo surgery to repair the torn tendon in his right foot, but like his future NBA plans — that's up in the air. "I'm going to get an MRI on it and see how the tendon either healed or not healed and go from there. We'll see what happens," he told the outlet before lamenting over the fact that the injury hindered his performance on the court. It certainly will be interesting to see what James decides for next year.