Tina Turner Hinted At Health Struggles In One Of Her Final Instagram Posts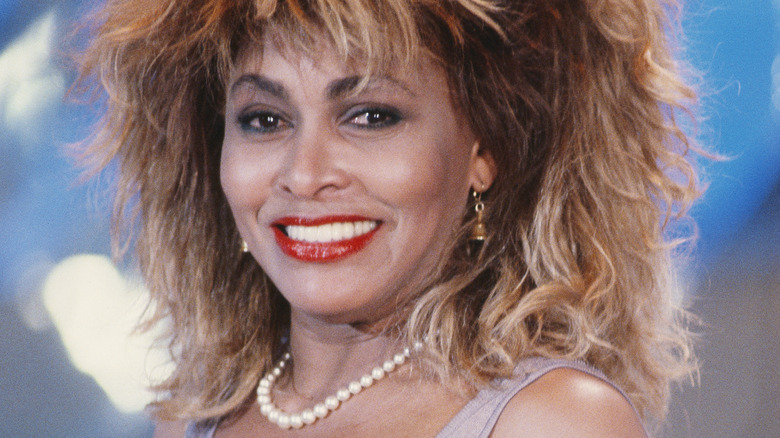 Denize Alain/Getty Images
Tina Turner tragically passed away at the age of 83, per TMZ. Her team released a statement announcing the news, saying in part, "It is with great sadness that we announce the passing of Tina Turner. With her music and her boundless passion for life, she enchanted millions of fans around the world and inspired the stars of tomorrow." Although they've yet to announce how the rock 'n' roll legend died, Turner has dealt with several health issues in the past.
In 2013, the "Proud Mary" singer suffered a stroke. After waking up one morning unable to talk, the musician was rushed to a nearby hospital. Turner detailed the frightening day in an interview with BBC, saying, "Immediately they took me in and said, 'It's a mild stroke from the back of the head,' and then they took me down in the room, and I didn't believe it." 
She was diagnosed with intestinal cancer in 2016. Turner described surviving cancer, including having part of her intestine removed, in her memoir "My Love Story," via Survivor Net, saying, "I know that my medical adventure is far from over." After overcoming intestine cancer, kidney issues plagued Turner. Her survival was the focus of one of her last posts before her death.
Tina Turner talks kidney struggles shortly before passing
Bertrand Rindoff Petroff/Getty Images
The same year that Tina Turner was diagnosed with cancer, she was also diagnosed with kidney failure. The "Proud Mary" singer shared that following her diagnosis, her life changed entirely, as she wrote in an article for Show Your Kidneys Love. Turner said, "In order to survive, I had to start dialysis. It was my only option, but it was depressing to be connected to a machine for hours." 
In her memoir, "Tina Turner: My Love Story," she revealed that she was near death and her kidneys were "functioning at 20 percent." Turner's husband, Erwin Bach, donated his kidney to the music legend. Turner had a kidney transplant in 2017.
She wrote in one of her final Instagram posts, "Today is International World Kidney Day. Why is it important? Because kidneys fail without pain." Turner detailed how she had ignored the signs she was not doing well, saying, " My kidneys are victims of my not realising that my high blood pressure should have been treated with conventional medicine. I have put myself in great danger by refusing to face the reality that I need daily, lifelong therapy with medication." 
Turner's cause of death is unknown at this time, but, it's clear that her health struggles continued to affect the way she lived up until her tragic passing.
Tina Turner knew kidney struggles wouldn't go away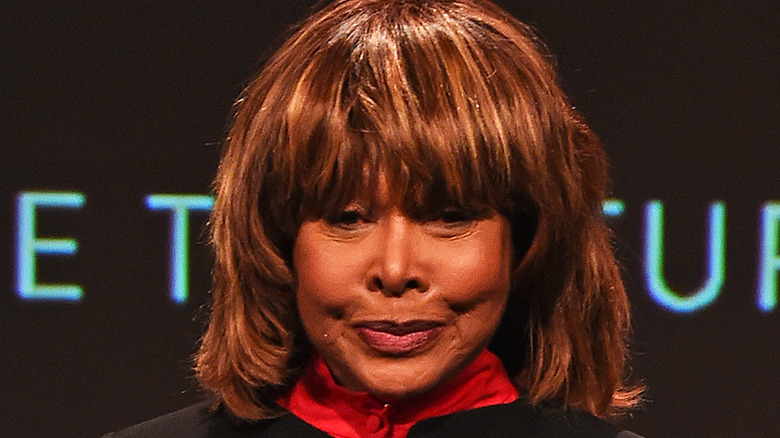 Eamonn M. Mccormack/Getty Images
Tina Turner knew her health struggles would continue after her kidney transplant. The "What's Love Got To Do With It" artist spoke about this in her memoir, "My Love Story." She shared, "I know that my medical adventure is far from over. After a transplant, it seems that there's always another test, another doctor's appointment, or biopsy to get through." Unfortunately, the Grammy-winning musician was right. 
Turner detailed the difficulties she faced following her transplant with Show Your Kidneys Love. She said, "From time to time my body tried to reject the donor kidney as it frequently happens after transplantation. Every so often this required more hospital admissions."  Turner lived with symptoms including nausea and dizziness. She admitted that managing her condition was difficult. She said, "These problems are still not quite resolved. I am on multiple prescriptions and take great care to follow my doctors' orders meticulously. For I know that I can trust them and their therapies." 
Even with her various health struggles, Turner was a bastion of inner strength, always looking on the bright side. As the musician celebrated her 80th birthday in 2019, she detailed how she felt better than ever, per The Mirror. She said, "I'm 80 ... I look great. I feel good. I have gone through some very serious sicknesses that I am overcoming. It's like having a second chance at life."