Destiny's Child's Michelle Williams Shares Update After Receiving Treatment For Depression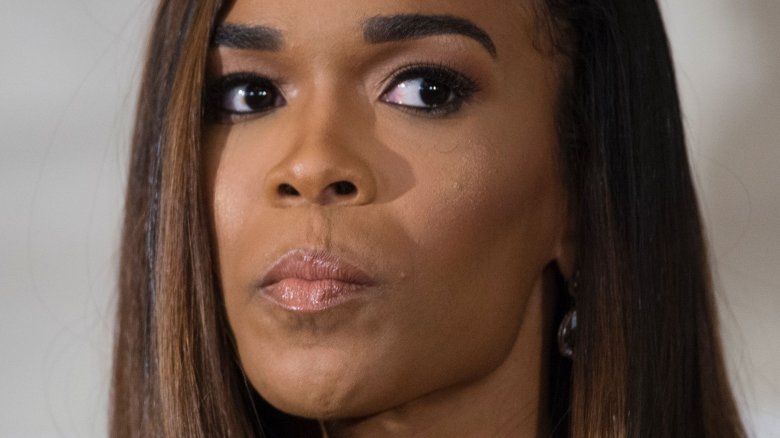 Getty Images
Destiny's Child's Michelle Williams is opening up about her mental health.
The "Say Yes" singer took to Twitter on Friday, July 20, 2018, to share an update with her fans amid her battle with depression. "Progress not Perfection!" Williams wrote, captioning a text-post, which read that she feels the love, and that she wanted to let her fans know that she's better.
As Nicki Swift previously reported, Williams first revealed on Tuesday, July 17, that she'd been receiving treatment for depression. Around that time, TMZ reported that the 38-year-old had checked herself into a mental health facility near Los Angeles.
"For years I have dedicated myself to increasing awareness of mental health and empowering people to recognize when it's time to seek help, support and guidance from those that love and care for your wellbeing," Williams, who announced her engagement to pastor and life coach Chad Johnson in April 2018, wrote to her followers on Instagram. "I recently listened to the same advice I have given to thousands around the world and sought help from a great team of healthcare professionals."
She continued, "Today I proudly, happily and healthily stand here as someone who will continue to always lead by example as I tirelessly advocate for the betterment of those in need." Williams concluded, "If you change your mind, you can change your life."
Following her announcement, Williams received an outpouring of love and support from her fans and a number of peers in the music industry. "I want to lift our sis up in prayer because there are so many people battling this & many trying to deal with it alone," Missy Elliott, for example, tweeted at the time. "Please No jokes this is REAL & as human beings let's keep the ones who are openly dealing with it uplifted & be encouraging to them! Love u @RealMichelleW."
In October 2017, Williams spoke out on her longtime struggle with the mental illness, which began when she was in her teens, during an appearance on The Talk. Revealing that her depression had made her feel suicidal at one point at the height of her success with Destiny's Child, she said, "I was to that place where it got so dark and heavy because sometimes you feel like, 'I'm the provider. I take care of people. I'm not supposed to be feeling this way. What do I do?' I wanted out."
A number of other celebs have recently opened up about their own battles with mental illness in order to normalize the national conversation surrounding mental health. In mid-June 2018, Janet Jackson penned an essay for Essence magazine, in which the "Control" singer candidly discussed how she learned to cope with her lifelong depression. Meanwhile, Katy Perry revealed her struggle with "situational depression" in her August 2018 cover story interview with Vogue Australia. Similarly to Williams, the "Roar" singer recently sought out treatment, having completed a one-week retreat at the Hoffman Institute in California in January of this year.
If you or anyone you know is having suicidal thoughts, please call the National Suicide Prevention Lifeline at 1-800-273-TALK (8255).