Celine Dion Remains Hopeful In Announcement Of World Tour Cancellation Over Health Troubles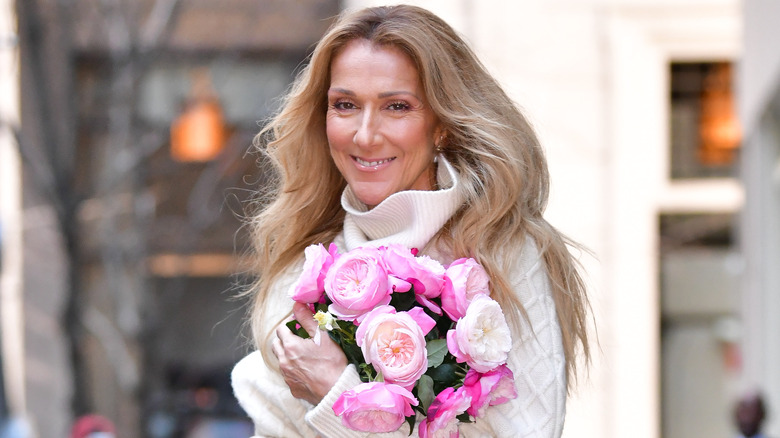 James Devaney/Getty Images
Celine Dion is keeping the faith amid her ongoing health issues after sharing some sad news with the world. In December 2022, the legendary singer shared announced that she had been diagnosed with stiff-person syndrome, an ailment thought to only affect one or two people in every million. Dion emotionally confirmed the news in a video shared to Instagram, explaining some of the heartbreaking symptoms she's been experiencing. "Unfortunately, these spasms affect every aspect of my daily life, sometimes causing difficulties when I walk and not allowing me to use my vocal cords to sing the way I'm used to," she said.
As a result, the "My Heart Will Go On" hitmaker explained that she'd made the tough decision to cancel eight summer 2023 shows on her Courage World Tour and postpone several others, which were set to go ahead in Europe into 2024. "I've been dealing with problems with my health for a long time, and it's been really difficult for me to face these challenges and to talk about everything that I've been going through...It hurts me to tell you that I won't be ready to restart my tour in Europe in February," Dion, who has a history of health issues, captioned the upload. The February 2023 to April 2023 dates were moved to spring 2024, while other concerts scheduled for autumn 2024 stayed in the singer's diary as planned. But sadly, it's now been announced that none of those gigs will actually go ahead.
Celine Dion is determined to perform again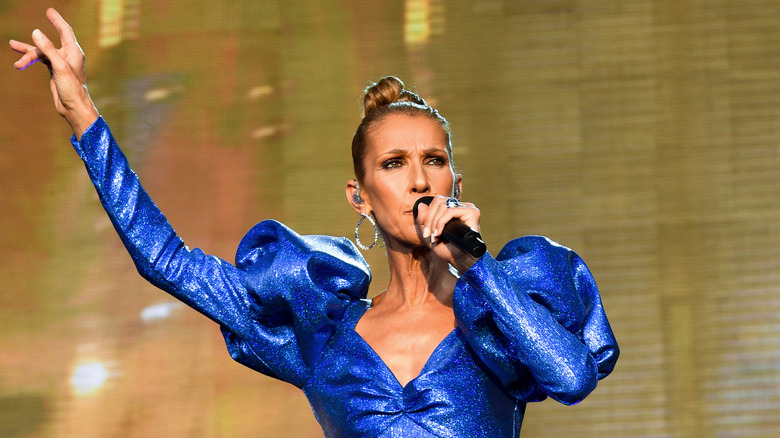 Dave J Hogan/Getty Images
Celine Dion confirmed on May 26 she was completely canceling the remainder of her Courage World Tour dates following her stiff-person syndrome diagnosis. The star announced the news via a statement written in both English and French, her native language, on Instagram, telling fans they'd be getting full refunds. Dion apologized to her legions of fans, explaining she didn't want to keep postponing tour dates not knowing exactly when she'd be ready to perform again. "Even though it breaks my heart, it's best that we cancel everything now until I'm really ready to be back on stage again," she wrote. Dion also offered some insight into how her health journey, sharing, "I'm working really hard to build back my strength, but touring can be very difficult even when you're 100%." But don't think we've seen the last of this courageous superstar, as Dion also offered a positive message for those hoping to see her return to the stage. "I want you all to know, I'm not giving up... and I can't wait to see you again!" she wrote.
Celine's news came three months after her sister, Claudette Dion, spoke out about her condition, sharing the star has a team of specialists working hard to help her recover. "I am confident that life will give her back what she gave because she is an extremely intelligent woman, very generous and talented and in love with life as well," Claudette told Le Journal de Montreal (via Marca).