Paris Hilton Doubles Down On Nasty Lindsay Lohan Comment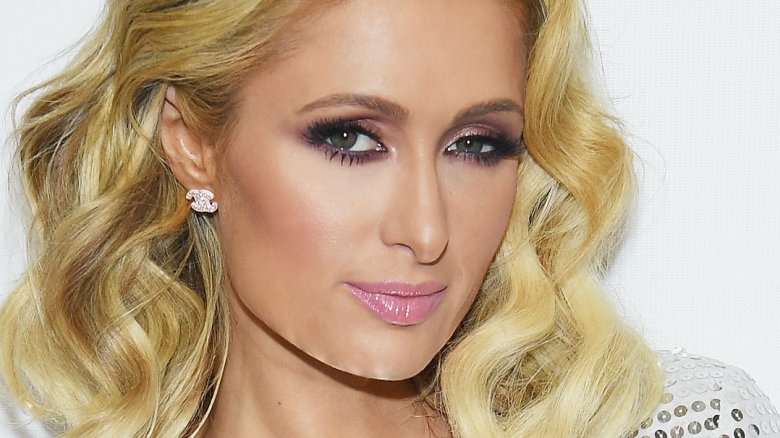 Getty Images
Socialite Paris Hilton clearly has no interest in maintaining a relationship with her former friend Mean Girls star Lindsay Lohan.
The drama all started when Hilton commented on an Instagram video that showed a series of paparazzi videos, highlighting Hilton and Lohan's tumultuous friendship. In one clip, Lohan told photographers that Hilton had hit her for "no reason apparently" the night before. "She hit me with a drink and poured it all over me and it hurts and it's not okay," Lohan said at the time. In the next clip, Lohan changed her tune, saying that Hilton never struck her and that Hilton was her friend. In a final clip, Lohan, on the infamous night she and Hilton partied with Britney Spears, called Hilton "a c***" before later claiming, when paparazzi asked her to elaborate, that she'd never called Hilton that name.
After apparently seeing the video, Hilton left a short comment, writing, "#PathologicalLiar," along with a laughing emoji (via E! News).
Then, on Saturday, July 28, 2018, Hilton clarified her response to E! News, confirming that her words weren't a joke. "Just saying a fact," said Hilton, who was at the launch of her new skincare line, Paris Hilton Skincare ProD.N.A., in Las Vegas. "Fact of life."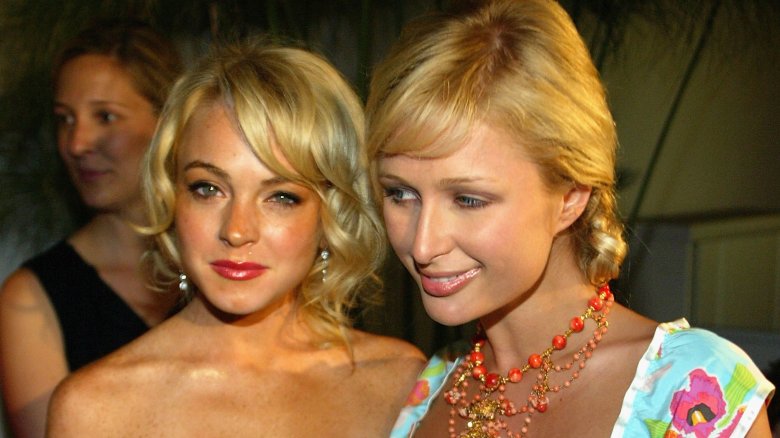 Lohan has yet to publicly address Hilton's comment, but that may be because she's just so busy at the moment. As announced in a video on Monday, July 29, Lohan is working with MTV to film a reality TV series about the beach club she recently opened on Greece's Mykonos island. "I've joined the MTV family, and I'm Lindsay Lohan," the 32-year-old said in the clip, which premiered on Good Morning America. "Get ready!"
Nina L. Diaz, MTV's president of programming and development, revealed that the show, which has a working title of Lohan Beach Club, will offer fans "VIP access to one of the most exclusive destinations in the world, and a behind the scenes look at how a young, successful entrepreneur runs her empire" (via People). Diaz added, "We are thrilled to have such a passionate and creative partner in Lindsay to help explore this intriguing culture, all through the eyes of her brand."
So, how does Hilton feel about Lohan's latest venture? "I wish her the best," Hilton told E! News, noting that she wishes Lohan "good luck." Nice of her to say, but does anyone else still sense the animosity?
Part of the reason Hilton has appeared to renew her feud with Lohan, which reportedly first started after Lohan began dating Hilton's ex-boyfriend Stavros Niarchos in 2006, could be because Hilton herself has some reality TV plans on the table. When asked by E! News if she'd soon be heading back to reality TV, Hilton — who'd previously starred in shows like The Simple Life, Paris Hilton's My New BFF, and The World According to Paris — teased that something was in the works.
"Stay tuned because we have some exciting news happening," she shared.
Though details about Hilton's potential show are scarce, we'd bet that her next reality TV series will have something to do with her engagement to fiancé Chris Zylka. As Nicki Swift previously reported, Zylka proposed to Hilton in Aspen, Colo. in late December 2017. "I am so excited to be engaged to the love of my life and my best friend," Hilton said at the time. "I have never felt so happy, safe and loved. He is perfect for me in every way and showed me that fairytales really do exist!"
Regardless as to the subject of Hilton's possible new reality series, we hope to see a crossover between her show and Lohan's. After all, it's about time these two tabloid fixtures buried the hatchet — or, at least, had it out over what went wrong in their friendship. That'd definitely make for good TV.