The Accident That Changed Christopher Reeve's Life Forever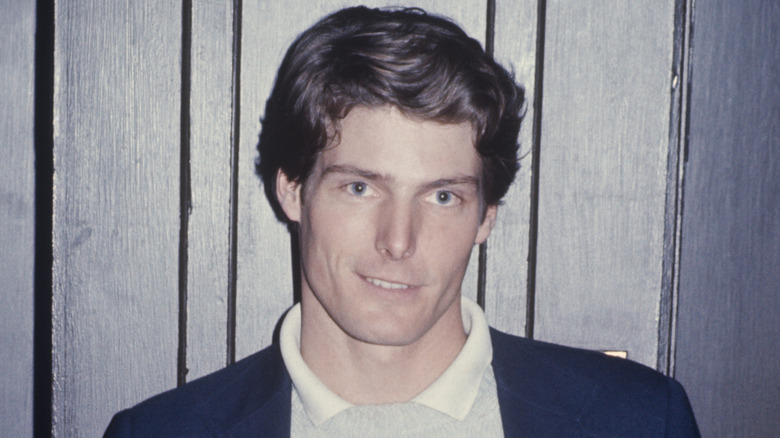 Art Zelin/Getty Images
Christopher Reeve's story will forever serve as a reminder that everything you know can completely turn on a dime. The actor was at the peak of his career in 1995 when he suffered a freak accident that changed his life entirely.
Reeve's piercing blue eyes and chiseled good looks positioned him as the quintessential Hollywood leading man — and ladies' man. In his time, the actor was both, with Jane Seymour among the many who got their heart broken by Reeve. "We had some crazy adventures. He used to take me sailing and bike riding," Reeve's "Somewhere In Time" co-star told Ability Magazine in 2018. "We were filming. We got along really well. We were both single at the time, and, needless to say, romance ensued. It was a magical summer. I've never forgotten it."
Per Biography, Reeve hit the big time in 1978 after landing the lead role in "Superman." The movie was an instant hit, as was Reeve's portrayal of the superhero and his counterpart, the bespectacled nerdy newshound Clark Kent. Three sequels followed — in '80, '83, and '87. Reeve starred in a slew of other flicks and TV shows, including the TV adaptation of the Leo Tolstoy classic "Anna Karenina," where he developed his love for horse riding, which would ultimately spell the end of his career because, in 1995, he suffered the accident that would change his life forever.
A freak horse accident shifted everything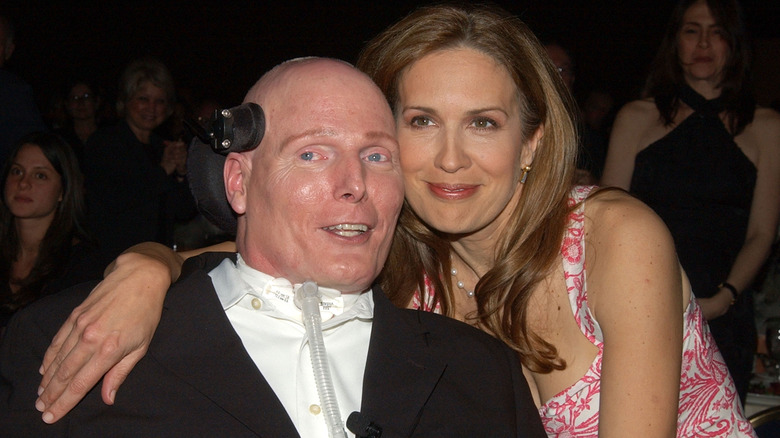 Theo Wargo/Getty Images
Christopher Reeve's A-lister days ended in 1995 after he unwittingly joined the heartbreaking list of celebs who disappeared after an injury. The actor was in prime fitness when he suffered a freak accident while competing in a showjumping competition on Memorial Day weekend in 1995. History explains that the experienced equestrian was thrown from his horse, severing his spinal cord and leaving him paralyzed from the neck down.
As Life Stories notes, Reeve was approaching the course's third jump when his horse abruptly ground to a halt and dug in its hooves, resulting in him being catapulted from the saddle and landing on his head. Reeve was immediately rushed to the hospital, where he languished in a coma before coming around and learning the devastating news that he would be paralyzed for the rest of his life.
In his 1998 memoir, "Still Me," Reeve wrote that in the immediate aftermath of the accident, his mother gave up hope of him ever recovering. She argued with doctors that they should pull his life support and end her son's life, but they told her to wait and see if he made it through. Christopher admitted to sometimes feeling the same as his mother, once telling his wife Dana, "Maybe we should let me go." Dana was having none of it, though, assuring her husband she was there through thick and thin and that he was still the same person no matter what.
Humor and humility right up until the end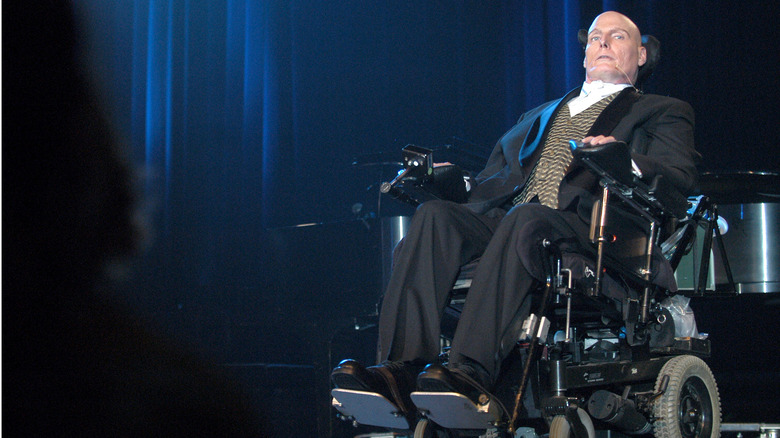 Dimitrios Kambouris/Getty Images
Christopher Reeve fought tooth and nail to make every last moment of his life count and never lost his sense of humor or humility. "I left New York last September, and I just arrived here this morning," the actor quipped during his public debut at the Oscars a year after his accident. He appeared on David Letterman two years later to talk about the Christopher and Dana Reeve Foundation, which funds medical research into spinal injuries.
Christopher confessed that he wasn't comfortable being labeled a "hero" because of the privilege his finances afforded him. "I think those ordinary people who are working really hard... they're the American heroes," he said. Christopher shared that after nearly dying twice, he had "very little time for just wasting [life]." He admitted he used to be "self-centered," but he now endeavored to "spend [his] time in more worthwhile ways."
CBS Mornings reported that Christopher died in 2004. Adding to the tragedy, Dana died from cancer just 18 months later, leaving their 13-year-old son, Will Reeve, an orphan. Now an adult, the sportscaster continues his parents' advocacy work and persists in seeking a cure for paralysis. "I think about my dad every day," Will told ABC News. "I think about how great a person my dad was, how much I looked up to him." He also praised Dana. "My mom was one of the most courageous people I've ever had the privilege to know," he said.