Johnny Depp's Star Witness Reflects On Game-Changing Testimony (And Shades Camille Vasquez)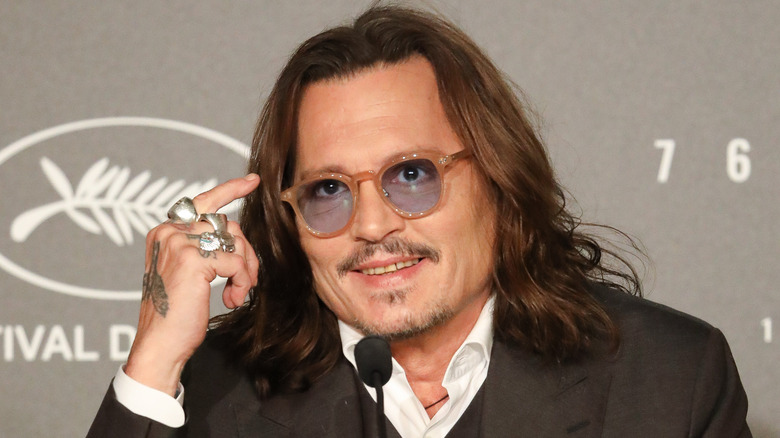 Stephane Cardinale - Corbis/Getty Images
The former TMZ employee who testified in support of actor Johnny Depp during the infamous Depp v. Amber Heard defamation case is taking a look back at the trial after exactly one year since he took the stand.
To recap the facts of the case, the "Pirates of the Caribbean" actor sued his former wife and fellow actor Amber Heard — with whom he tied the knot in 2015 and then officially divorced in 2017 — for allegedly making defamatory statements about him. Depp and his lawyers based their argument on an opinion piece the "Aquaman" actor authored for The Washington Post in which she stated she was a survivor of domestic abuse without directly naming her ex-husband. But Depp claimed the op-ed damaged his career, which led to him suing Heard for a whopping $50 million.
Ultimately, the jury found in favor of Depp in June 2022, and he received $15 million, while Heard won $2 million from a countersuit against Depp's lawyer. As it's been one whole year since the media circus of a court trial, one of the notable witnesses of the case, Morgan Tremaine, is spilling some tea on his experiences during and since the trial.
Witness Morgan Tremaine calls out breakout trial star Camille Vasquez
During the trial, Morgan Tremaine was called by Johnny Depp's lawyers to testify, per Variety, as he provided TMZ with the infamous video Amber Heard secretly recorded of Depp acting erratically in their home. When Tremaine took the stand in May 2022, Heard's lawyer, Elaine Bredehoft, cross-examined him and suggested he was only testifying to get his "15 minutes of fame." In a viral clip, Tremaine retorted, "I could say the same thing by taking Amber Heard as a client for you."
In his "ONE YEAR LATER" video on his YouTube channel, Tremaine recalled how the members of the jury — who weren't on camera during the trial to protect their identities — gave each other "Oh s***" type of looks when he made his killer comeback. He also surmised that the jury seemed to be "over" Bredehoft as much as he was. After his turn on the stand was over, Tremaine recounted hanging out with Depp for 30 minutes and how "extremely thankful" the actor was, and also made clear he doesn't regret testifying. 
There was one person who Tremaine surprisingly had some beef with: Depp's star lawyer, Camille Vasquez. In the video, he called her out for participating in TMZ's Christmas episode for TV. "I also didn't love when she agreed to take Kanye [West] on as a client," he added. "[She] didn't end up doing it, but ... you gotta remember these people are lawyers. Lawyers first, people second."