John Cena, Nikki Bella Officially Call It Quits After Canceling Wedding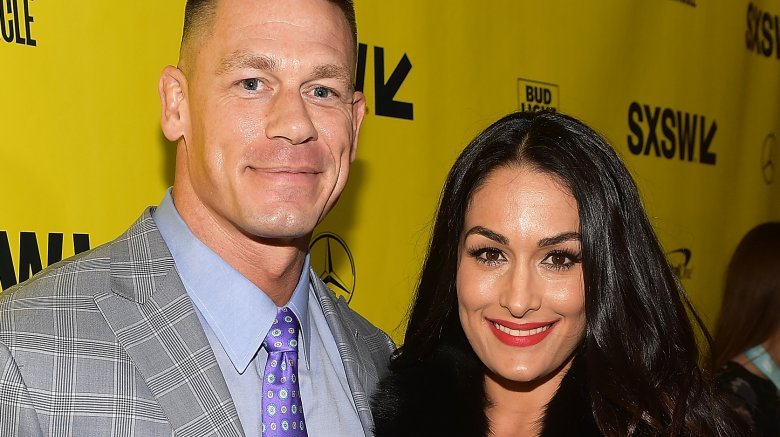 Getty Images
WWE stars John Cena and Nikki Bella's longtime relationship is officially over.
On Monday evening, July 30, 2018, the Total Bellas star announced that the former couple have called it quits for good after canceling their wedding for a second time, People magazine reports.
Bella, who's reportedly shopping for her own home in San Diego, Calif., released a statement to the magazine: "After I called off the engagement, we tried to work on our relationship to get back to where it was, and in order to move forward with our wedding. After much time and soul-searching alone and together, we have decided to officially part ways." 
She continued, "I had a beautiful and loving 6-year relationship with a wonderful man. I have the utmost respect for John, but I know this is what's best for me."
At the time of this writing, Cena has yet to publicly comment on the split. However, he has since shared a cryptic tweet with his 11.3 million followers, writing, "If you can learn something from your experiences, good and bad, you will live with little to no regret."
Meanwhile, WWE alum JTG spoke out on the matter while catching up with TMZ on Tuesday, July 31. "I know John Cena was really in love with her. I've never seen him like that," he said, adding, "I've never seen him head over heels for a female like he was with Nikki."
Bella's announcement came just a day after revealing she'd ended her engagement with Cena nearly a month before their wedding day — once again — during her reality TV show's season finale. As Nicki Swift previously reported, Bella, 34, and Cena, 41, broke up for the first time in April 2018, just three weeks ahead of their planned nuptials. They had been together for six years. "While this decision was a difficult one, we continue to have a great deal of love and respect for one another," they said in a joint statement at the time (via Us Weekly). "We ask that you respect our privacy during this time in our lives."
During the recent episode, Bella tearfully confessed, "I feel like I've ruined everyone's fairy tale. My heart hurts so bad" (via People). In reference to the pro wrestlers' reconciliation in June, which occurred after Cena publicly declared he'd changed his mind about starting a family, she said, "I didn't give myself long enough the first time we broke up because I got so excited he wanted kids."
After the on-and-off pairing continued to work on their relationship over the summer, Bella made the difficult decision. "It's just hard when you love someone so much and care for them so much, but you just can't do it anymore," she said. "It's not his fault, it's not my fault. We've had this amazing love story, and it's just come to an end."