Julia Louis-Dreyfus Comes From An Extremely Wealthy Family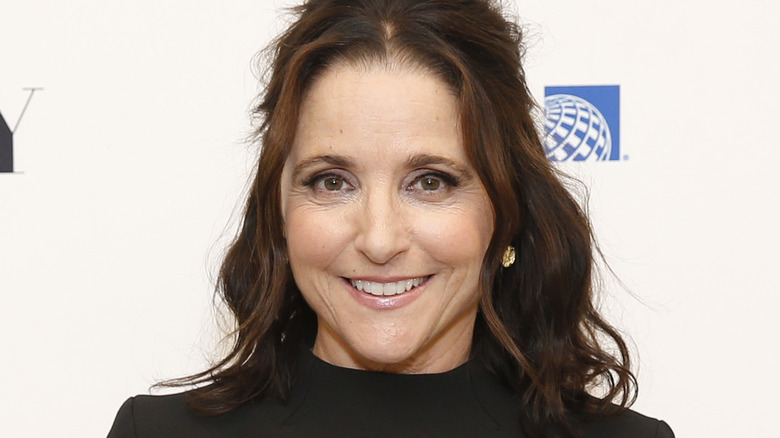 Rob Kim/Getty Images
Julia Louis-Dreyfus rose to fame in the '90s due to her portrayal of Elaine Benes in "Seinfeld." The actor played the role for nine years and became known for her character's signature wacky dance moves. It's hard to imagine the long-running sitcom without Elaine, but Louis-Dreyfus revealed that she had to advocate for her role. "I'm not going to lie, in the beginning, I didn't always have a lot to do in certain episodes. And I would go to Larry [David] and Jerry [Seinfeld] multiple times and say, 'Hey, you guys, write me more, I need to be in this show more.' That's what I just kept doing. And they did," she stated on "The Last Laugh" podcast.
After "Seinfeld" ended, Louis-Dreyfus went on to star in many hit series such as "The New Adventures of Old Christine" and "Veep." Formerly a supporting actor, the lead star amassed a net worth of $250 million over the course of her career, per Celebrity Net Worth. While this is a hefty sum for most, Louis-Dreyfus is no stranger to wealth and grew up with a very privileged life.
Julia Louis-Dreyfus' father was a billionaire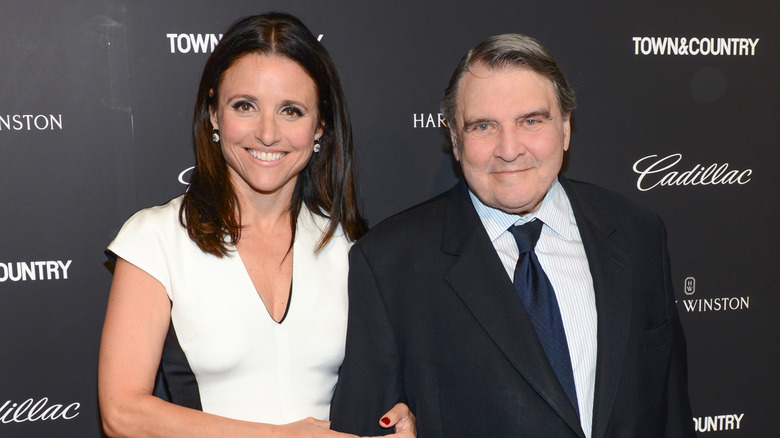 Mike Pont/Getty Images
Although Julia Louis-Dreyfus earned her way toward her nine Emmy awards, she was hardly a starving artist early on in her career. Her father Gérard C. Louis-Dreyfus was native to Paris before moving to the United States in 1940 after his parents divorced. He graduated from Duke Law School and worked at a law firm before becoming the chairman of Louis Dreyfus Energy Services where he amassed his fortune — a net worth of $4 billion, according to Celebrity Net Worth.
Gérard was not just a businessman. He had a love for the arts and often visited the Louvre as a teen. "I have always been very interested in what hangs on the wall, and paintings are interesting to look at. Back then, there was one painting by Frans Hals, a Dutch master, of a young peasant girl with a very décolleté blouse that I remember and that may be what got me to go back all the time," he recalled to Lohud. During the course of his life, Gérard collected millions of dollars worth of art, which he used to help raise money for the Horace Greeley Scholarship Fund. His collection included works by a variety of artists, and he shared that his daughters thought it was "all a little crazy" but applauded him for using his art for a good cause. Despite having a wealthy father, Julia's life wasn't all caviar and private jets, and she found herself caught between two worlds after her parents divorced.
Julia Louis-Dreyfus' wealth made her feel ashamed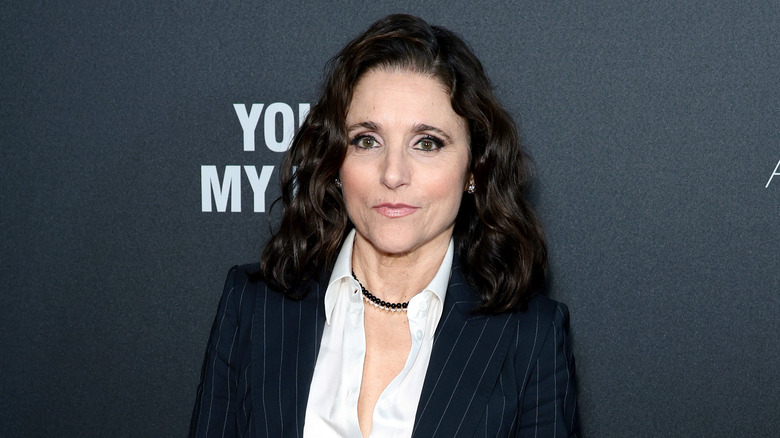 Dimitrios Kambouris/Getty Images
When Julia Louis-Dreyfus was just a year old, her parents divorced. Her mother remarried a surgeon named Tom Bowles and they had two daughters together. While Bowles' income allowed the family to live a privileged upper-middle-class life, it was nowhere close to Gérard C. Louis-Dreyfus' wealth. Julia would spend the majority of her time with her mom and stepfather during the week and visit her father on weekends. "The discrepancy was hard because I was straddling two universes," she told The New Yorker. She recalled feeling "ashamed" of her father's wealth and hiding Christmas presents from her sisters Lauren and Amy after visiting Gérard.
Julia, who once lovingly called her father a narcissist, only wanted his approval. On her "Saturday Night Live" days, she shared, "I remember him saying something really negative to me. He didn't handle it properly, and he wasn't gentle. His complaint was that I was too big, too broad. I was devastated by that," she said, per Variety. Years later, she shared she received approval from her father. Gérard died in September 2016 at 84 years old and during her Emmy acceptance speech for "Veep," Julia told the audience, "I'm so glad he liked 'Veep,' because his opinion was the one that really mattered."