Johnny Depp Pushes Back Tour Dates After Painful Injury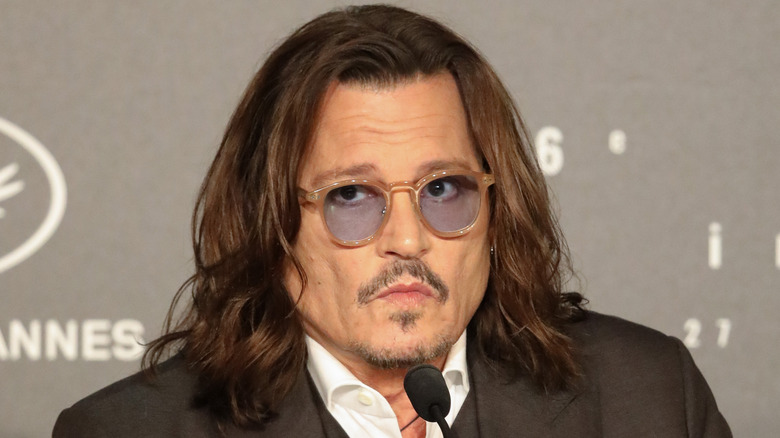 Stephane Cardinale - Corbis/Getty Images
Johnny Depp is being forced to pump the brakes on his band's summer tour due to an injury. Depp's supergroup, Hollywood Vampires, announced the postponement of three upcoming tour dates in an apologetic Instagram post, revealing that their concerts in Boston, Massachusetts, Manchester, New Hampshire, and Bethel, New York, are being pushed back to July 28, 29, and 30, respectively. "He is devastated by this turn of events, but looks forward to resting up so all four Vampires can bring their absolute best to the tour in Europe," the post reads. The group's next tour stop is listed as Bucharest, Romania, on June 8.
In a post on his Instagram Story, Depp wrote, "Fear not, I promise we will bring an amazing show to all of you in Europe and bring our absolute best to the East Coast later this summer and make it up to those who have paid for those shows!!!"
The postponement announcement came exactly one year after Depp took the stage with Jeff Beck at England's Sheffield City Hall, per People. At the time, the "Pirates of the Caribbean" star was awaiting the verdict in his defamation lawsuit against his ex-wife, "Aquaman" actor Amber Heard. So much has transpired since then — Beck died in January 2023; Heard moved to Spain; and Depp started working to relaunch his acting career. In fact, he believes that he injured himself after a particular comeback moment.
Johnny Depp performed with his ankle injury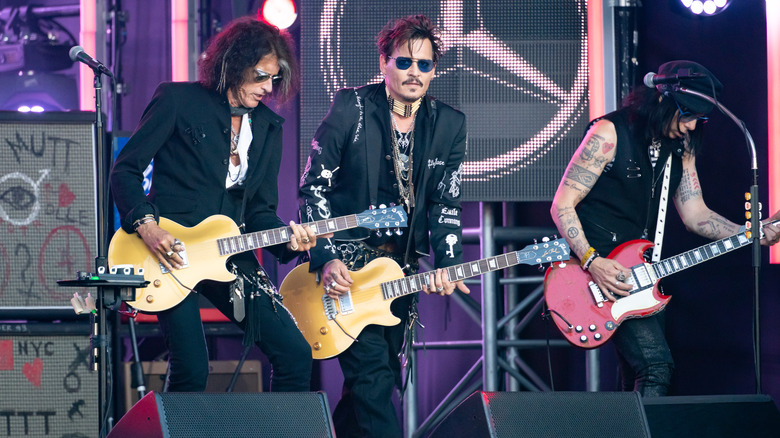 Rb/bauer-griffin/Getty Images
On his Instagram Story, Johnny Depp revealed that his injury started out as a hairline crack on his ankle, and he believes he sustained it sometime after the Cannes Film Festival in mid-May. Depp received a standing ovation from the audience of his film, "Jeanne du Barry," in which he plays France's King Louis XV. After that warm reception, the actor told Deadline, "I don't feel boycotted by Hollywood because I don't think about Hollywood. I don't have much further need for Hollywood myself."
But while Depp and his fellow rockers — Alice Cooper, Joe Perry, and Tommy Henriksen — don't have to worry about a boycott keeping their band off the stage, a doctor told Depp that his minor ankle injury eventually became a full-blown fracture. In other words, he can't just whip off one of his many scarves, wrap it up, and rock on; it's going to keep him off of his feet and out of the air for a bit. "It got worse rather than better," Depp wrote on Instagram. "Several medical professionals have strongly suggested I avoid any and all activity for the moment and so am sadly unable to travel at this time."
According to Depp, his ankle was already fractured when he performed during the Jeff Beck tribute concert at Royal Albert Hall in London on May 22. But the show can't always go on.