RHONY: Why Sonja Morgan Blamed Her Financial Issues On John Travolta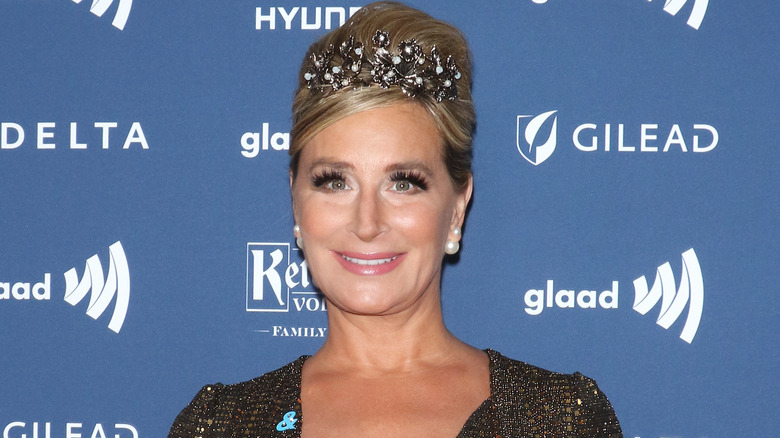 Jim Spellman/Getty Images
Her production company couldn't keep up with Travolta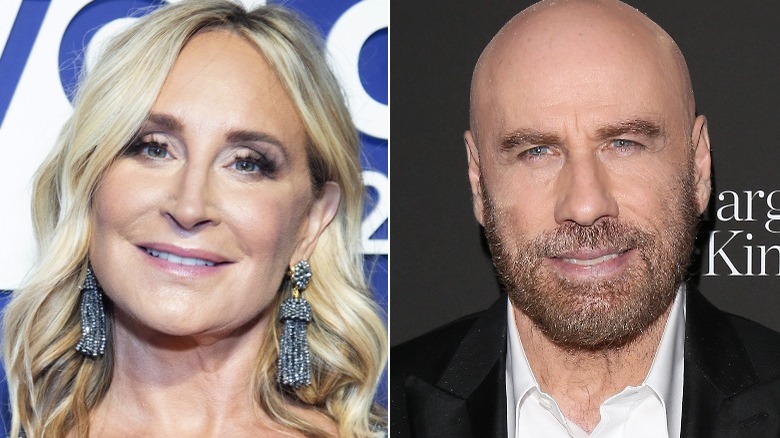 Santiago Felipe & Michael Tran/Getty
There's no business like show business, but Sonja Morgan's plan to break into the movie industry fell apart allegedly in part due to the demands of actor John Travolta. In 2005, the socialite created Sonja Productions LLC to finance and shoot the 2006 horror film "The Marsh," for which Morgan was credited as executive producer. According to Us Weekly, Sonja Productions was set to partner with Hannibal Pictures Inc. to produce a feature film called "Fast Flash to Bang Time" with Travolta as the leading man. The movie never ended up getting made because Morgan claimed her company wasn't able to satisfy all of the "Grease" actor's "various conditions." But the final blow came when Hannibal Pictures decided to sue Sonja Productions for failing to deliver the final product. The court ruled in favor of Hannibal and said Morgan needed to pay them $7 million.
In a 2011 Bravo blog post, the "RHONY" star reflected on how this failed foray into film led to her 2010 bankruptcy. "I am heartbroken that I have had the worse advice from so-called experts," she lamented. "I trusted that my managing director who had 20 years experience in the movie business knew what he was doing and that my financial advisors and lawyers had me covered — all while going through a divorce and a financial market crash."
Fortunately, the tides would turn for Sonja's finances just years later.
Sonja bounced back from bankruptcy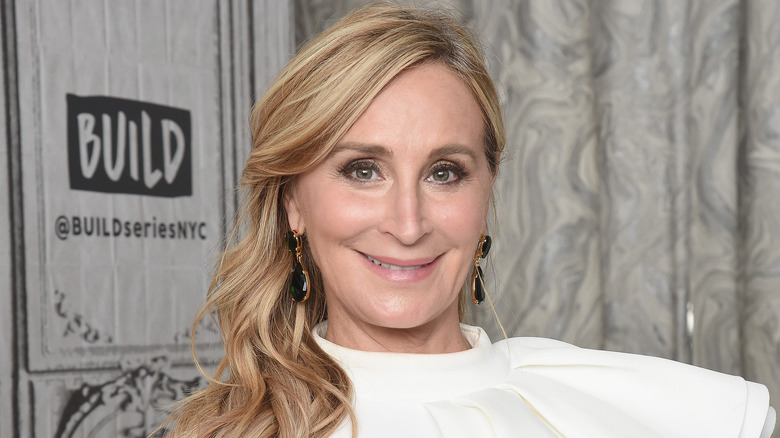 Gary Gershoff/Getty Images
It seems the failed John Travolta movie was a catalyst for Sonja Morgan's financial issues, but the fiery reality star wasn't down for too long. After she filed for Chapter 11 bankruptcy in 2010, she did have to deal with her ex-husband's refusal "to cooperate in the sales of" two of their property assets, which would have helped pay off her $7 million lawsuit, per The Wall Street Journal. By "liquidating" some of her properties, paying $1.2 million from her own savings, and taking out a $3.3 million mortgage on her New York City home, Morgan was able to come out of bankruptcy in 2015, according to the American Bankruptcy Institute.
"It feels great. I did a great job," she gushed to E! News in 2015. "I paid what I had to pay and it wasn't easy, but at the same time, it was an experience. It's nice to be free of everyone looking at my money. I finally have my financial privacy back."
The catastrophe caused by "Fast Flash to Bang Time" certainly didn't stop Morgan from pursuing her producing career, as she backed and starred in the 2021 flick "The Man in the Attic."