Who Is Kim's Mystery Man 'Fred' On The Kardashians? Here's Our Best Guesses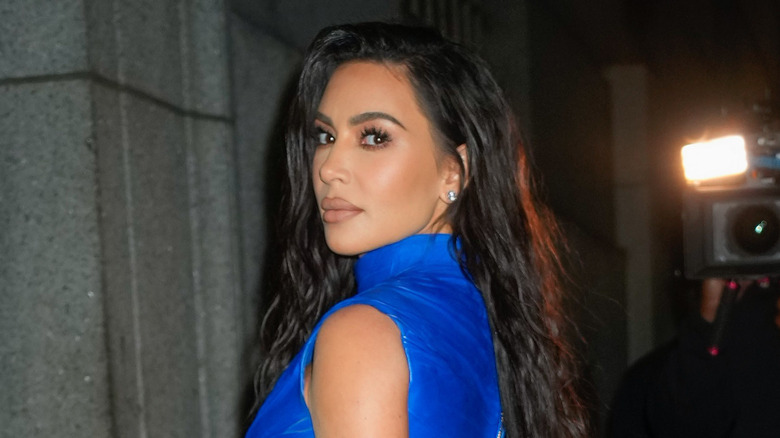 Gotham/Getty Images
We need another KarJenner romance like we need a hole in our heads, but Kim Kardashian's juicy reference to 'Fred' on the latest season of "The Kardashians" has us curious. Are you Keeping Up?
With ratings for the reality show in decline as of September 2022, the family had to do *something* to keep us on the hook. And while the devil works hard, Kris Jenner works harder, as they say. With Kylie Jenner's alleged romance with Timothée Chalamet and whatever's going on between Kendall Jenner and Bad Bunny clearly not cutting it, Kris had to bring in the big guns. Cue a mystery man for Kardashian. In a promo for a Season 3 episode (via Page Six), she discusses her supposed new beau with Scott Disick, who promptly dubs him "Fred," before asking the SKIMS founder if Mr. Mystery "meets the standards." (Good to see that, car crash notwithstanding, Disick hasn't lost his touch for humor.) "Oh, [he] so meets the standards," Kardashian replies coyly. But what standards are those? Fame? Fortune? Attractiveness? After the "Beautiful Dark Twisted Fantasy" that was Kanye "Ye" West, maybe Kardashian just wants someone low-key and non-problematic. HAHA.
Whatever the case may be, we need answers. While Kris is busy writing up hundreds of NDAs around the identity of her daughter's secret lover, we're putting on our best designer detective duds. Ready for some unmasking?
Is Tom Brady settling into retirement with Kim K?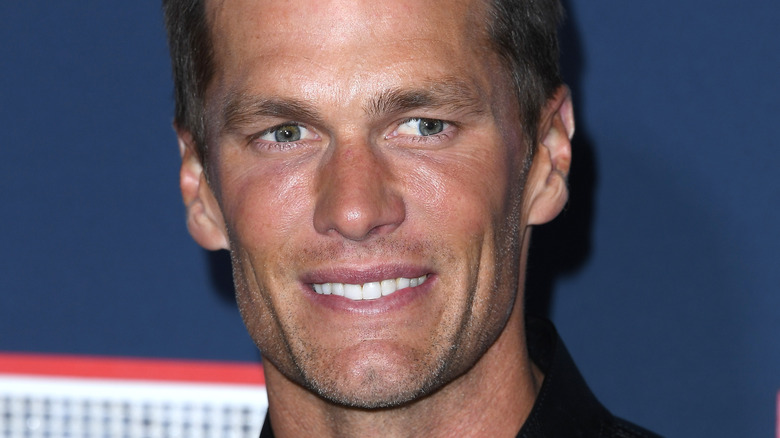 Steve Granitz/Getty Images
Let's start with the obvious. Fresh off his split from Gisele Bündchen, Tom Brady "helped" Kim Kardashian with some real estate advice, according to Page Six. We're told the pair are "friendly," but does that mean they're friends with benefits or "strictly friends," as Us Weekly seems to think? If you ask us, there's a lot of gray area when it comes to celebrity "friendships." Plus, the exclusive community of Baker's Bay Golf & Ocean Club in the Bahamas — where Kardashian was looking to purchase property — oozes romance.
Is Jimmy Butler in the market for a championship, a relationship — or both?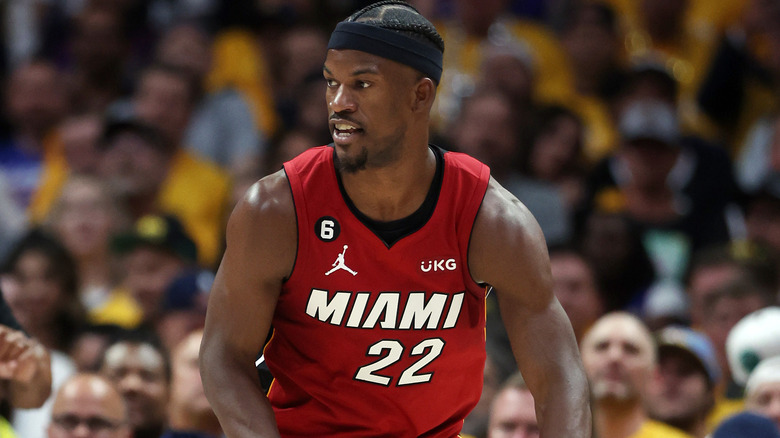 Matthew Stockman/Getty Images
Miami Heat power forward Jimmy Butler is supposedly in a relationship with his baby mama Kaitlin Nowak, but that hasn't stopped the Internet from linking him to Shakira. The "She Wolf" singer showed up at Game 4 of the playoffs in Miami. Plus, she and Butler both follow each other on Instagram and that's apparently enough for Internet sleuths to conclude that they're D-A-T-I-N-G. What's to stop Kardashian from shooting her shot? Also, we have it on good authority that the KarJenners like basketball players.
Is Pete Davidson moonlighting as 'Fred'?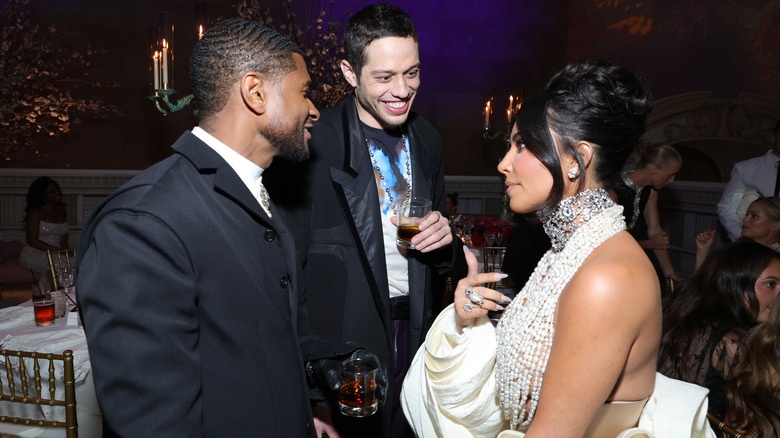 Kevin Mazur/mg23/Getty Images
Kim Kardashian and Pete Davidson called it quits in 2022, but their recent run-in at the Met Gala proved their spark could become a flame once again. Body language experts were all over his "puppy-dog gestures" at their high-fashion reunion, just saying. Additionally, Kardashian's breakup with Davidson had none of the trademark angst or drama that characterized her splits from Kanye "Ye" West and Kris Humphries. It kinda seems like given the chance, Davidson would drop Chase Sui Wonders like a hot potato if it meant another go-around with Kardashian.
Is Arsenal star Eddie Nketiah looking for love?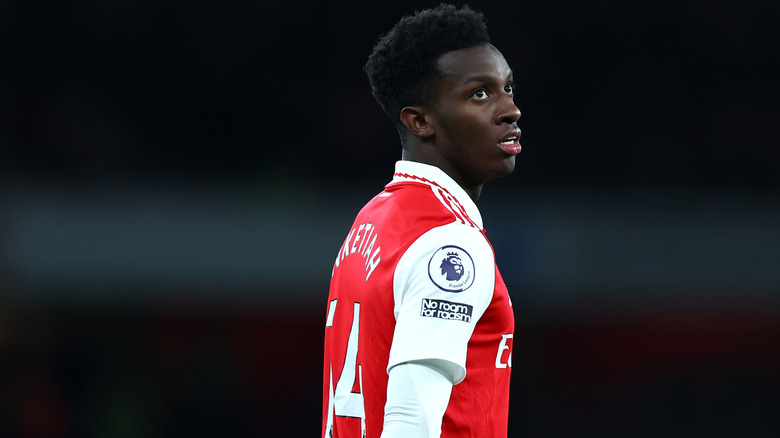 Chloe Knott - Danehouse/Getty Images
Kim Kardashian's son Saint is a fan of North London's finest, Arsenal, so naturally Kardashian had to poach their talent. According to The U.S. Sun, the beauty mogul visited the Emirates in March, and was presented with a personalized jersey by the team's young striker, Eddie Nketiah. There were hugs and pictures; the groundwork was laid for a future romance. However, it was Arsenal's Bukayo Saka who ended up getting quality Facetime with Kardashian and her kids. Do you think he's more proud of that or the 14 Premier League goals he netted?
Is 'Fred' short for Fred Flintstone?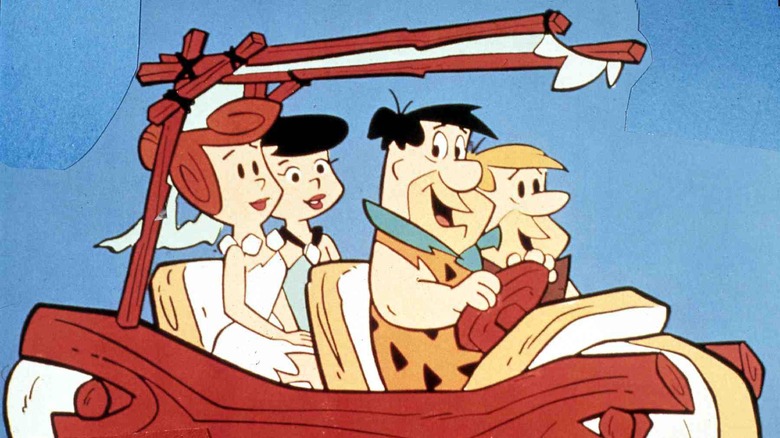 United Archives/Getty Images
Hear us out. Yes, he's a fictional character. But, like Kim Kardashian, Fred Flintstone is an icon in pop culture. They have other similarities, too. Flintstone was a fashion innovator who pioneered leopard print long before his time. Kardashian is also a sucker for a leopard print ensemble, whether it's a bustier, a catsuit or a PVC dress. We bet Flintstone and Kardashian would have a lot to talk about if he existed IRL. Too bad we can only dream about this perfect pairing.