Beyonce Opens Up About Body Acceptance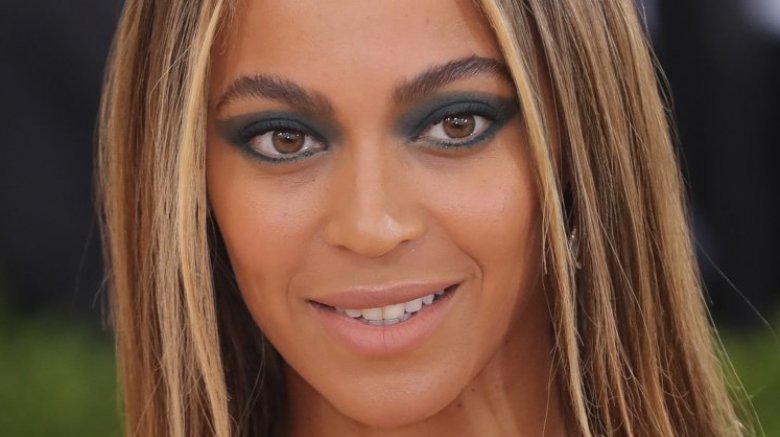 Getty Images
Beyoncé has something to say — and as always, the world is listening.
On Monday, Aug. 6, 2018, the "Single Ladies" singer opened up about post-pregnancy body acceptance in one of several personal essays penned for the September 2018 issue of Vogue magazine.
Beyoncé began by describing the pregnancy complications she experienced with twins Rumi and Sir Carter, whom she welcomed in June 2017. After an emergency C-section and many weeks spent in the NICU, she focused on recovering from the major surgery, writing, "I gave myself self-love and self-care, and I embraced being curvier."
"I think it's important for women and men to see and appreciate the beauty in their natural bodies," Beyoncé continued, adding, "To this day my arms, shoulders, breasts, and thighs are fuller. I have a little mommy pouch, and I'm in no rush to get rid of it. I think it's real. Whenever I'm ready to get a six-pack, I will go into beast zone and work my a** off until I have it. But right now, my little FUPA and I feel like we are meant to be."
Beyoncé's essays immediately became a worldwide trending Twitter Moment. Multiple social media users felt empowered by the pop star's candidness, and notably singled out her casual use of the term "FUPA," an acronym for "fat upper pubic area."
"That's a wrap folks. Body positivity ONLY from now on," one Twitter user wrote, while Orange Is the New Black star Laverne Cox tweeted, "This quote made me cry." Meanwhile, another fan wrote, "Beyoncé said her fupa isn't going anywhere, ladies! It's time to get in formation!"
Beyoncé's decision to take to Vogue to write openly about body image, as well as her heritage and her already iconic Coachella 2018 performance, is no small thing. As Nicki Swift previously reported, the "Formation" singer rarely gives interviews these days, and when she does emerge into the spotlight, it's always on her own terms. "I always battle with how much I reveal about myself," she explained in her 2014 documentary, Beyoncé: Life is but a Dream (via Flavorwire), adding, "How do I stay current, but how do I stay soulful?"
Well, in June 2018 alone, she and husband Jay-Z managed to keep their "Apes**t" music video shoot at the Louvre under wraps, released their surprise album, The Carters' Everything Is Love, to rave reviews, and launched their international On the Run II tour. So, it's pretty safe to say Queen Bey's doing basically everything right in that regard.