Angelina Jolie: Brad Pitt Isn't Paying 'Meaningful' Child Support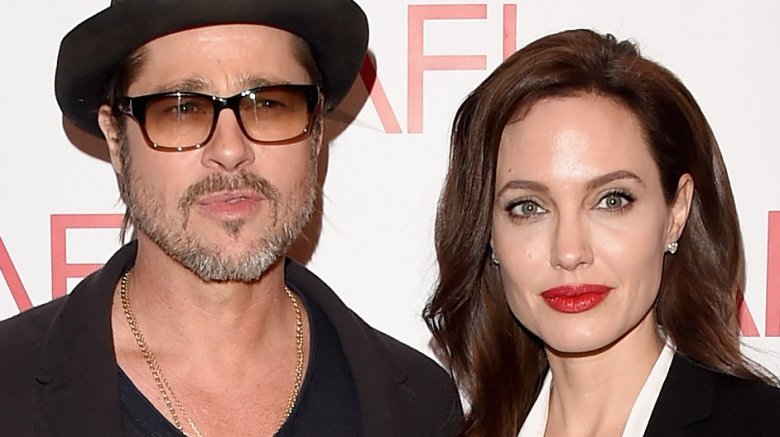 Getty Images
Angelina Jolie and Brad Pitt's divorce proceedings have taken yet another nasty turn.
On Tuesday, Aug. 7, 2018, the actress-activist accused her ex of not paying "meaningful" child support ever since their split in 2016.
In court documents filed in the Los Angeles Superior Court and obtained by NBC News, attorney Samantha Bley DeJean wrote on behalf of Jolie, "[Pitt] has a duty to pay child support. As of present, [Pitt] has paid no meaningful child support since separation." 
As the news site noted, both parents are responsible for providing for their kids under California state law after reaching a financial agreement. However, it's not publicly known exactly what kind of agreement has actually been made in the case of Pitt and Jolie's split.
"Given [that] the informal arrangements around the payment of the children's expenses have not been regularly sustained by [Pitt] for over a year and a half," DeJean's two-page brief continued, "[Jolie] intends to file [a request for a court order] for the establishment of a retroactive child support order."
At the time of this writing, neither Jolie nor Pitt have publicly commented on the latest development in the estranged exes' ongoing divorce. And while it's currently unclear what the actress' legal team means by "meaningful" child support, a source cited by the media outlet claimed, "Brad has fulfilled his commitments."
The former couple first met while filming Mr. & Mrs. Smith in 2003. After getting together the following year, the two married in a secret ceremony in August 2014. They share six children together: Maddox, 16, Pax, 14, Zahara, 13, Shiloh, 12, Vivienne, 9, and Knox, 9.
As Nicki Swift previously reported, Jolie, 43, filed for divorce from Pitt, 54, in September 2016. At the time, the Changeling star cited "irreconcilable difference" as the reason for their breakup. Her decision to officially call it quits on their two-year marriage followed her ex-husband's infamous in-flight argument with the estranged couple's eldest son, Maddox.
Ever since then, the pair's divorce has also brought along an ongoing custody battle. Most recently, Jolie and Pitt hashed out a new custody agreement for the summer of 2018. The terms would allow their kids to split their time between both parents in London and Los Angeles, where Jolie and Pitt have respectively been filming their latest projects, Maleficent 2 and Quentin Tarantino's Once Upon a Time in Hollywood.
When this decision was reached in June 2018, a Superior Court of Los Angeles County judge ruled that "not having a relationship with their father is harmful" to the kids (via E! News). The court order also noted that the children "are safe with their father," and added that it's "critical that each of them have a healthy and strong relationship with their father and mother." 
At the time, it was also revealed that Jolie risked losing primary physical custody if she did not follow the terms of their agreement. "If the minor children remain closed down to their father and depending on the circumstances surrounding this condition," the court document read (via CNN), "It may result in a reduction of the time they spend with [Jolie] and may result in the Court ordering primary physical custody to [Pitt]."
One would hope that Jolie and Pitt will be able to finally reach an amicable agreement as they approach the two-year mark since their split. However, according to a source cited by E! News, this unfortunately seems unlikely. "Brad and Angelina are not even close to settling their divorce," the insider told the publication on Tuesday, Aug. 7. "They are so hung up on dealing with the custody issues that they haven't even exchanged any financial documents yet, which is routine in divorces and one of the first steps people take in the filing process." 
The source continued, "There will be no settlement or resolution anytime soon. They are kind of at an impasse at this point because the focus has been on custody; nothing else has been hashed out yet."