Angelina Jolie, Brad Pitt Reach New Summer Custody Agreement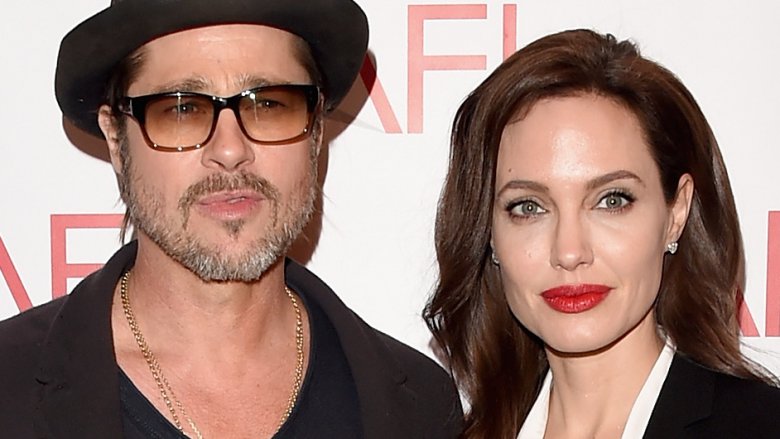 Getty Images
Angelina Jolie and Brad Pitt's custody battle continues.
On Tuesday, June 12, 2018, the estranged exes reached a new temporary custody agreement for the summer, during which their six children will split their time between London and Los Angeles.
According to court documents obtained by E! News, a Superior Court of Los Angeles County judge ruled that "not having a relationship with their father is harmful" to the kids. The order also noted that the children "are safe with their father," adding that it's "critical that each of them have a healthy and strong relationship with their father and mother." 
The former power couple's eldest son, 16-year-old Maddox, may choose how much time he spends with either one of his parents due to this age. However, the Fight Club actor will have physical custody of the minor children for four hours per day between June 8 and June 17 while visiting London, where Jolie has rented a house as she films Maleficent 2. These visits will be monitored by a psychologist. From June 27 to July 1, Pitt will have custody for 10 hours a day with another psychologist present.
The Ocean's 11 star will also have custody for several dates in late July after returning to Los Angeles, where he'll be working on Quentin Tarantino's new film, Once Upon a Time in Hollywood. The children will reunite with their mother in London on July 29. Throughout the summer, Pitt will also be allowed unrestricted phone call and text access to their kids.
According to CNN, Jolie may risk losing primary physical custody if she does not follow these terms. "If the minor children remain closed down to their father and depending on the circumstances surrounding this condition, it may result in a reduction of the time they spend with [Jolie] and may result in the Court ordering primary physical custody to [Pitt]," the court document read.
The famous exes' next court hearing will take place on August 13.
As Nicki Swift previously reported, Jolie, 43, filed for divorce from Pitt, 54, in September 2016. The Changeling star cited "irreconcilable differences" following her ex's infamous on-flight argument with Maddox, which resulted in a nasty custody battle. The former couple first met while filming Mr. & Mrs. Smith in 2003. After getting together the following year, the two married in a secret ceremony in August 2014. They share six children together: Maddox, Pax, 14, Zahara, 13, Shiloh, 12, Vivienne, 9, and Knox, 9.