Kate Gosselin's Dating Life Hasn't Been Great Since Her Messy Divorce From Jon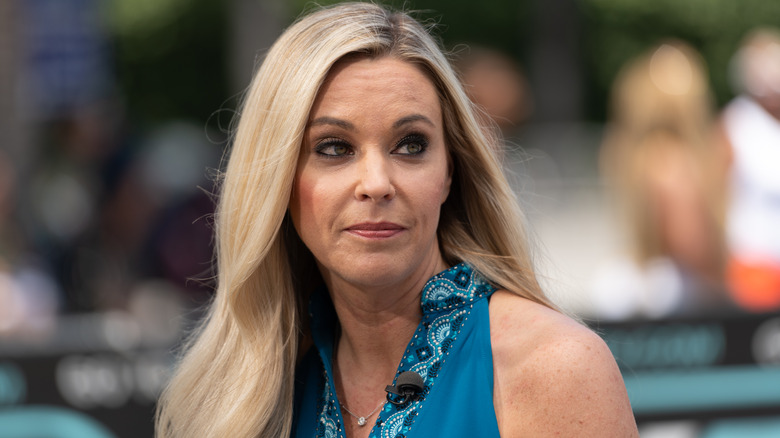 Noel Vasquez/Getty Images
Kate Gosselin rose to fame in 2007 when she and her family, including her then-husband Jon Gosselin and their eight kids, landed their very own reality television show. "Jon and Kate Plus 8" followed the lives of the Gosselins as they navigated having a full house — they welcomed twins Cara and Mady in 2000, and sextuplets, Alexis, Hannah, Aaden, Collin, Leah, and Joel in 2004. After spending years on reality television, Kate and Jon shocked the world when she filed for divorce from Jon in June 2009. Everything was finalized just six months later, according to Reuters. "Kate's thrilled. It's always an emotional mix when a party gets divorced, and this case is no exception," Kate's attorney, Mark Momjian, said at the time.
Kate continued the family reality show, rebranded to "Kate Plus 8," in 2010. As Kate moved on to her next chapter of life as a single mother, she remained completely focused on her kids — and earning money to support her family. The last thing on her mind was finding someone to date. In fact, in 2010, Kate told Access Hollywood that she didn't "have time" to date (via Us Weekly). "I don't believe there is someone out there who can handle my baggage that's too heavy to lift. I'm married to my kids and my career. Honestly, I don't believe there is anyone out there," she said. 
Although she's dated here and there, Kate never got remarried.
Kate Gosselin denies dating millionaire Jeff Prescott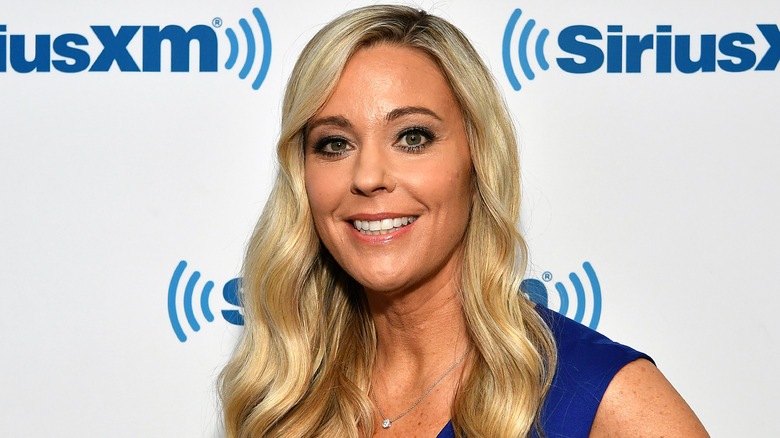 Slaven Vlasic/Getty Images
As Kate Gosselin's kids got a little older, she decided to try to give love another try. In 2015, there were reports that the mom of eight was dating Jeff Prescott, the founder of the stock photography website Dreamstime. Kate denied that she and Jeff were ever in a relationship but, Entertainment Tonight claimed that he dumped her for a younger woman. In 2019, Kate took to Instagram to say that she and Jeff weren't together. "I didn't date him," she said, according to Radar Online. She went on to say that "people who sell stories" because "they are looking for publicity to benefit themselves/their business." We'll just ignore the photos published by Entertainment Tonight of the two on a "PDA-filled date."
Interestingly, Jeff told Radar Online a different story. "We were talking about our future together," he said of his alleged relationship with Kate. "She can say she didn't date me, but how do you qualify that if I was supposed to be on her show as her boyfriend?" he added, explaining that he was set to star on television with Kate. Ultimately, however, Jeff said it was "too much" and he told Kate that he didn't want to do the show. A short while later, the two supposedly broke things off after a supposed eight months together. Then, in 2019, Kate decided to give dating a go by way of another reality television show, "Kate Plus Date," which got picked up by TLC.
Kate Gosselin lives a private life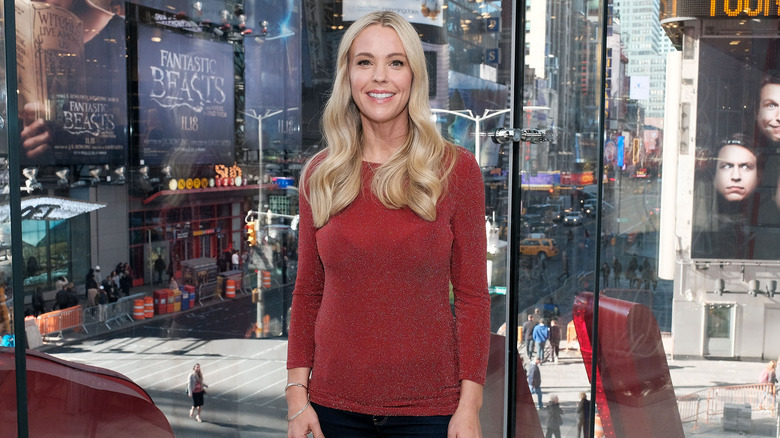 D Dipasupil/Getty Images
Kate Gosselin really felt as if she wanted to spend time with someone and decided a reality dating show would be a good place to start. "I don't want to be single for the rest of my life. And I felt that way for a long time," she told ABC News. "I just feel like dating always fell in the category of 'extra' ... and just anything that wasn't necessary gets cut out, so it didn't really happen. At the end of the day, you're just tired and want to go to bed and you don't feel like doing anything," she added. The whole premise of the show was to find a match for Kate, who claimed that she hadn't been in a relationship with anyone since her ex-husband. Ultimately, Kate didn't end up finding love on television.
These days, Kate lives a super private life in North Carolina and all eight of the Gosselin kids — two of whom live with Jon Gosselin — are now old enough to head to college. Over the years, Kate has inked deals to appear on various reality television shows, including her most recent stint on "Special Forces: World's Toughest Test" during which she self-eliminated and was the first person to leave. Kate isn't active on social media and hasn't gone public with any relationships since her split from Jon.