Kate Gosselin Is Set To Make Her Reality TV Return In A Truly Wild Way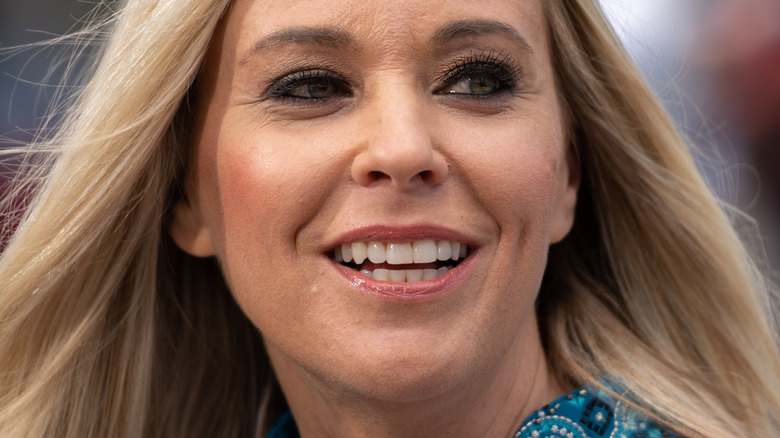 Noel Vasquez/Getty Images
Since the 2017 conclusion of TLC's "Kate Plus Eight," Kate Gosselin has mostly stayed out of the spotlight. Although the famous mom of twins and sextuplets attempted a comeback with the 2019 spinoff "Kate Plus Date," it ultimately didn't prolong her reality TV career, only lasting one season. These days, Gosselin is best known for her former "Karen haircut," an inverted bob that's long in the front and short in the back. When Googling the now-infamous hairstyle, since donned by Jenny McCarthy and various "Dance Moms" stars, photos of Gosselin are the first result.
However, Gosselin has still managed to make a few headlines beyond her hairstyle. Most recently, ex-husband and former co-star Jon Gosselin accused her of stealing $100,000 from the trusts meant for Hannah and Colin, the two of their eight children Jon has custody of. Jon says Kate used the money to buy a house, while Kate has hit back with claims of him owing over $100,000 in child support. Unfortunately, time hasn't been able to mend the former couple's problems all these years later.
Given that she hasn't updated her Instagram page in over two years, one might assume Kate is ready to leave the cameras behind once and for all. Instead, she's just signed onto a new reality project unlike anything else she's ever done.
Kate Gosselin has enlisted in Special Forces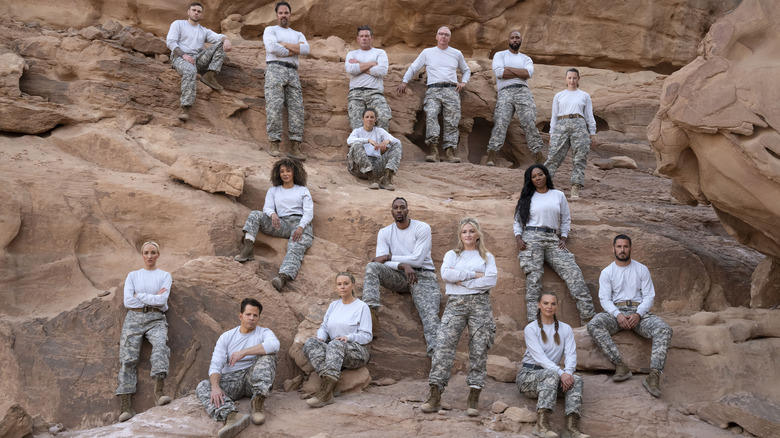 Courtesy of Fox
Minus Jon and Eight, Kate Gosselin is stepping back into the world of reality TV. However, her return comes with a twist: rather than documenting her family's lives on TLC once again, she's taking orders from drill sergeants. Gosselin has signed on to be one of 16 celebrity contestants in Season 1 of "Special Forces: The Ultimate Test," an upcoming Fox show that simulates special forces training camps.
In a press release through Variety, Fox Alternative Entertainment president Rob Wade said, "We put them through the toughest test there is. They're completely removed from society and producers. The staff sergeants control everything within the camp. They live in the middle of the desert, 100 degrees, in a place where the toilets are literally a hole in the ground." Wade also revealed that "Special Forces" has no eliminations, and contestants are expected to last the whole season.
Gosselin isn't the only reality vet signing on for the series: Hannah Brown of "The Bachelorette," Dr. Drew Pinsky of "Celebrity Rehab," and Kenya Moore of "The Real Housewives of Atlanta" are all participating. Gosselin and Moore previously competed against each other on "The Celebrity Apprentice" in 2015, per The Wrap, so the cast already has some built-in drama. Other contestants include "Zoey 101" star Jamie Lynn Spears, Spice Girl Mel B, and former White House Communications Director, Anthony Scaramucci. With so many big personalities in the mix, "Special Forces" is sure to be explosive.