Kate Gosselin's Lawyer Hits Back At Her Ex-Husband Jon Over Money Claims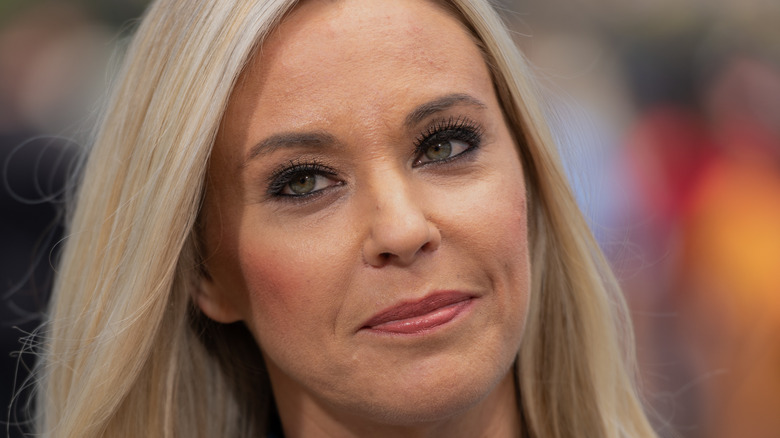 Noel Vasquez/Getty Images
The nasty feud between exes Jon and Kate Gosselin has grown worse over the years. After their divorce and the end of their TLC show "Jon & Kate Plus Eight," the two haven't seemed to get along. The show paid out money to both Jon and Kate, as well as their eight children, twins Cara and Mady and sextuplets Hannah, Collin, Leah, Alexis, Joel, and Aaden — but clearly, money doesn't solve everything.
Jon recently put more gas on the flame when he publicly accused his ex-wife of living off of their kids. The father shared that Kate reportedly took $100,000 from their children's trust and didn't pay it back, discovering the issue when his children Hannah and Colin moved in with him in 2018. "Parents are not supposed to withdraw any money from these accounts without permission and without drawing up paperwork that they will pay it back — but she has produced no paperwork and no payments have been made," the ex-reality star shared with The U.S. Sun.
According to Page Six, Kate reportedly shared in a court filing in 2019 that she borrowed $100,000 from the kids' trust "to meet her and the children's expenses." However, her lawyer appears to be slamming the idea that she is living off of the children, and he claims that Jon has a big issue of his own to clear up!
Kate Gosselin's lawyer claimed that Jon owes back child support
Rather than attack Jon Gosselin herself, Kate Gosselin allowed her lawyer, Richard J. Puleo, to speak on her behalf. In a statement to Us Weekly, the lawyer appears to be refuting Jon's claims. "Kate's integrity is impeccable. I can't say the same for Jon Gosselin," Puleo shared. In his statement, Puleo also claimed that Jon has his own financial issue to reconcile. The father reportedly owes Kate $132,875 in back child support. The amount does not include interest.
When it comes to the children's trust, there is not much that Jon can do now. The sextuplets are now legal and aren't likely to sue their mom themselves for the money. Unfortunately, he admitted to Entertainment Tonight that he also doesn't have a real relationship with his kids — outside of Hannah and Colin — and can't talk with them about this. He feels as though Kate "alienated him" when she got full custody of the kids in their divorce. "I think it was a poor parenting decision," the father stated. "It would've been much better if she would have been more open with them and explained things better." Hopefully, this family can resolve these huge issues in the future!