Brad Pitt Hits Back At Angelina Jolie's Child Support Claim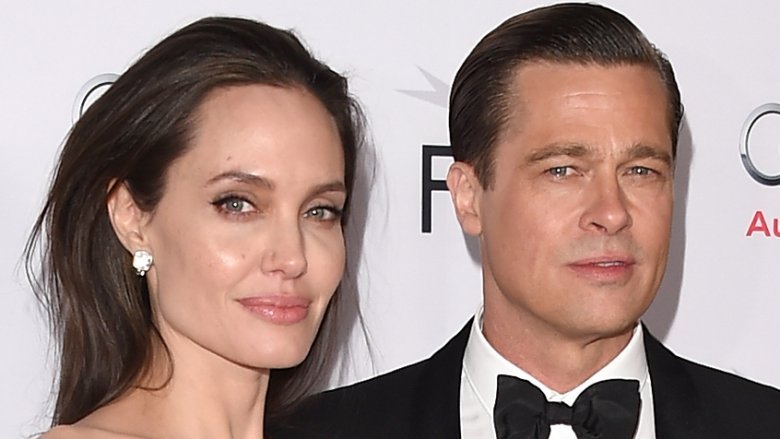 Getty Images
Brad Pitt has something to say about Angelina Jolie's latest court filing.
On Wednesday, Aug. 8, 2018, the actor claimed that he's paid his estranged ex over $9 million amid their ongoing divorce proceedings. Just a day before, Jolie had accused Pitt of not paying "meaningful" child support ever since their 2016 split. 
In court documents obtained by Entertainment Tonight, Pitt's attorney stated, "Respondent has previously loaned Petitioner $8.0 million to assist her in purchasing her current residence and has paid over $1.3 million in bills for the benefit of Petitioner and the minor children." Pitt's legal team went on to slam Jolie and her attorney's recent claim, calling it "a thinly-veiled effort to manipulate media coverage." They also alleged that Jolie's court filing was "calculated to increase the conflict."
According to an eyewitness source cited by Us Weekly, Pitt held two hours-long meetings with his attorneys in Los Angeles on the same day Jolie submitted her filing. "He sat in his car for four to five minutes before getting out once his driver had parked," the insider told the magazine. "[He] seemed tense. It was as though he had the weight of the world on his mind."
Pitt, 54, and Jolie, 43, began dating in 2004 after meeting on the set of Mr. & Mrs. Smith the previous year. They tied the knot in a secret ceremony in August 2014, and share six children together: Maddox, 17, Pax, 14, Zahara, 13, Shiloh, 12, and twins Vivienne and Knox, 10. In September 2016, the Changeling star officially filed for divorce, citing "irreconcilable differences."
The former couple's split has since resulted in a nasty custody battle, which unfortunately seems to have no ending in sight. "Brad and Angelina are not even close to settling their divorce," a source recently told E! News, explaining, "They are kind of at an impasse at this point because the focus has been on custody; nothing else has been hashed out yet."