Teen Mom's Ryan Edwards Breaks Silence On Recent Arrest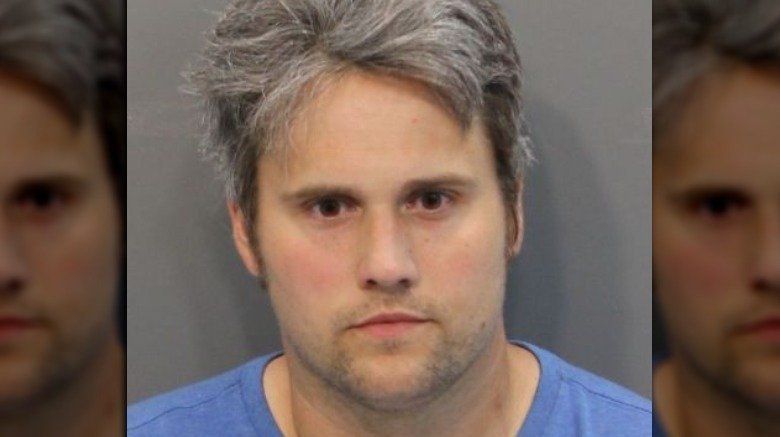 Hamilton County Sheriff's Office
Teen Mom OG alum Ryan Edwards is speaking out for the first time since being taken into police custody late last month.
During an interview with E! News on Wednesday, Aug. 8, 2018, the reality TV star clarified rumors surrounding his recent arrest, which he chalked up to a simple "misunderstanding."
"I got a speeding ticket and while I was pulled over, it came up that I was in violation of my probation because the community service had not been completed," Edwards told the publication, explaining that this is what led to him being booked. "It's not that I wasn't taking the community service seriously, it's just that we have so much going on, I didn't realize the deadline had passed."
He went on to say, "I take full accountability. I messed up."
As Nicki Swift previously reported, Edwards was arrested by the Red Bank Police Department in Tennessee on July 23, 2018. At the time, reports surfaced claiming that the MTV star, who was released from the Hamilton County Jail on July 31, was being held without bond on charges of simple possession of heroin.
However, Edwards emphasized to E! News that his recent arrest, which may add an additional six months onto his probation, was not drug-related, saying, "The only drug-related charge was the original one from two years ago, from before I went to rehab." The 30-year-old was also arrested in March 2018 for allegedly violating his probation stemming from this previous heroin possession charge. He'd completed a rehab stint to treat his drug addiction in May 2017.
Just prior to Edwards' latest legal trouble, he and wife Mackenzie Standifer, who are expecting their first child together, announced their exit from the hit MTV series. "They don't want to show me or Mack in a happy light or that I am active in my recovery," Edwards wrote in part on Instagram at the time, adding, "They want me to look angry, passive aggressive and uncaring regarding things that mean the most to me."
These days, Edwards and Standifer are looking toward the future. While Edwards told E! News that his week in jail was a "learning experience," Standifer said, "Ryan is my husband. Yes, he's made some mistakes but we are moving past them. He has my full support."