Pink Shares Health Update Following Hospitalization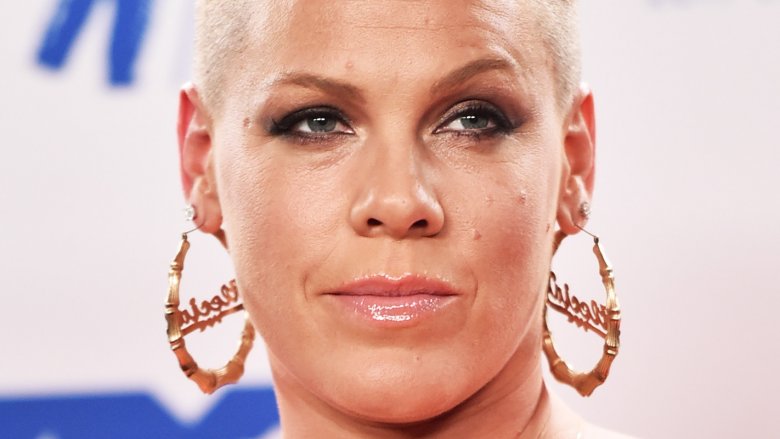 Getty Images
Pink is on the mend after being discharged from the hospital.
Late Tuesday evening, Aug. 7, 2018, the "Try" singer took to Instagram to share a health update with her fans. She had been hospitalized twice this week while battling a gastric virus in Sydney, Australia.
"I want to say thank you to all of the kind people out there for your well wishes for my speedy recovery," Pink captioned a snapshot of the Sydney Opera House, before addressing why she had to postpone her concert at the city's Qudos Bank Arena just hours before she was meant to hit the stage on Monday, Aug. 6. "We were absolutely planning on going ahead with the show, and about 20 minutes before I left for soundcheck, I was rushed to the hospital, in excruciating pain ... It was out of anyone's control."
As Nicki Swift previously reported, this unfortunately wasn't the first time Pink's health had impacted her international Beautiful Trauma tour this year. In March, she postponed her tour stop in Montreal, QC while battling the flu. She also postponed her first show in Sydney earlier this month to recover from an upper respiratory infection.
In her recent post, Pink wrote that she was "following doctors orders of liquids and rest" after being released from the hospital on Tuesday. And it sounds like the show will go on at her next concert in Sydney, which is scheduled for Saturday, Aug. 11. "Until then I will be drinking green tea, and spending time with my kids." 
"That's a warning to paparazzi," the 38-year-old pop star added, hitting back at media outlets who recently accused her of taking time off to enjoy family outings rather than focus on her health. "You might actually see me walking upright outside of my hotel room cage with two little children, and another warning: I might even smile."
After sincerely apologizing to those fans who were affected by the postponements, Pink thanked her devoted fan base for their "patience, compassion, and support."
We hope Pink feels better soon!