Lindsay Lohan Apologizes For Controversial #MeToo Movement Comments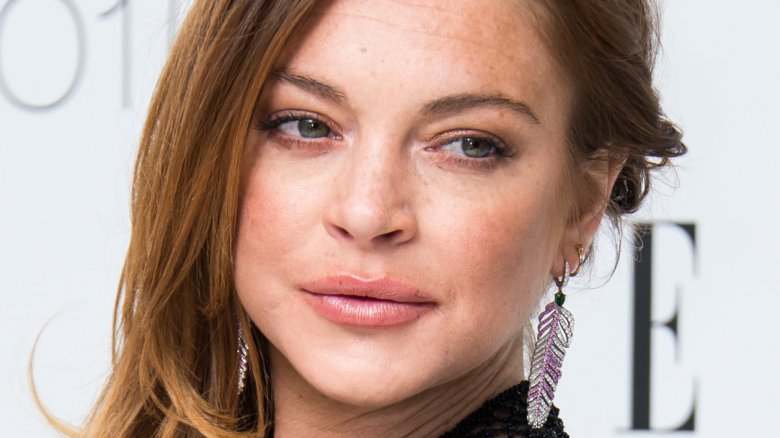 Getty Images
Former child star Lindsay Lohan is responding to recent backlash.
On Sunday, Aug. 12, 2018, the Mean Girls star released an apologetic statement to People magazine, in which she backpedaled on controversial comments she made about the #MeToo movement. Since last fall, the movement has highlighted the prevalence of sexual harassment and sexual assault, particularly in the workplace.
"I would like to unreservedly apologize for any hurt and distress caused by a quote in a recent interview with The Times," Lohan began her lengthy statement. "The quote solely related to my hope that a handful of false testimonies out of a tsunami of heroic voices do not serve to dilute the importance of the #MeToo movement, and all of us who champion it. However, I have since learned how statements like mine are seen as hurtful, which was never my intent. I'm sorry for any pain I may have caused."
As Nicki Swift previously reported, the 32-year-old actress stirred up major controversy last week when she criticized those who have publicly come forward with sexual misconduct allegations in recent months during an interview with The Times in the U.K. "I can't speak on something I don't live, right?" Lohan said at the time, explaining that she hasn't personally experienced sexual misconduct in the entertainment industry. However, she went on to refer to some of the women coming forward as "attention-seekers," saying, "If it happens at that moment, you discuss it at that moment. You make it a real thing by making it a police report. I'm going to really hate myself for saying this, but I think by women speaking against all these things, it makes them look weak when they are very strong women." 
In her recent apology, Lohan said she feels "very strongly about the #MeToo movement," adding that she has "the utmost respect and admiration for the women brave enough to come forward and speak out about their experiences. Their testimony has served to protect those who can't speak, and give strength to those who have struggled to have their voices heard."
This wasn't the first time Lohan was slammed for speaking out on sexual misconduct allegations. In October 2017, she was one of very few celebrities to defend disgraced film producer Harvey Weinstein after dozens of actresses first accused him of a 30-year history of sexual abuse. Ever since that ongoing scandal broke, the #MeToo movement's impact has been felt in Hollywood by continuing to expose powerful men's alleged abuses of power — including, most recently, CBS CEO Leslie Moonves.