CBS CEO Leslie Moonves Accused Of Sexual Misconduct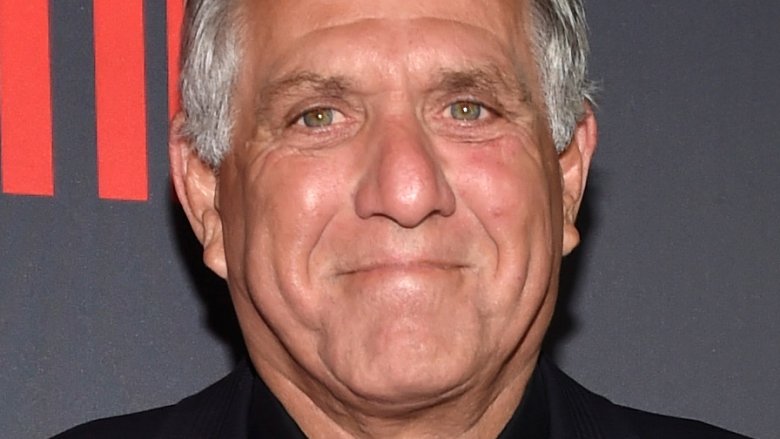 Getty Images
CBS CEO Leslie Moonves is being investigated by his own network amid reports of serious allegations.
According to The Hollywood Reporter, journalist Ronan Farrow's latest piece for The New Yorker, which is set to be published on Friday, July 27, 2018, reportedly accuses Moonves of over two decades' worth of alleged inappropriate sexual behavior, including unwanted touching and kissing.
Farrow — who won the Pulitzer Prize in April for exposing Harvey Weinstein's alleged thirty-year history of sexual harassment, sexual assault, and rape last fall — will also reportedly delve "into the broader culture at CBS" in his new exposé.
As Nicki Swift previously reported, the network has been under intense scrutiny in recent months for its handling of Charlie Rose's sexual misconduct scandal. The disgraced TV journalist was fired from his position at CBS This Morning in November 2017 after eight women alleged that he'd touched them inappropriately, exposed himself, and engaged in lewd phone conversation. The Washington Post later launched an investigation into Rose's alleged behavior. Its findings, published in May 2018, uncovered new allegations made by 27 other women, which spanned over 40 years. The article also claimed that three CBS managers had been warned of Rose's widespread sexual misconduct over the years.
At the time of this writing, Moonves, who first joined CBS in 1995, has yet to publicly comment on the upcoming allegations. The 68-year-old Hollywood honcho tied the knot with television personality Julie Chen, 48, in December 2004. The couple share an 8-year-old son named Charlie.
As for The New Yorker, a spokesperson for the magazine simply told THR, "We don't comment on pieces we haven't published." Meanwhile, Farrow himself tweeted, "A quick reminder that I don't comment on reporting I haven't published, and if you're reading about my work from secondary sources you're often not getting the full or correct story — especially in cases where parties have an interest in downplaying or otherwise spinning."
CBS has since released a lengthy statement announcing its investigation into the reported claims, saying, "All allegations of personal misconduct are to be taken seriously. The Independent Directors of CBS have committed to investigating claims that violate the Company's clear policies in that regard. Upon the conclusion of that investigation, which involves recently reported allegations that go back several decades, the Board will promptly review the findings and take appropriate action."
In reference to Moonves' ongoing legal battle with CBS and Viacom's controlling shareholder, Shari Redstone, CBS continued, "The timing of this report comes in the midst of the Company's very public legal dispute. While that litigation process continues, the CBS management team has the full support of the independent board members. Along with that team, we will continue to focus on creating value for our shareowners." 
Redstone has since called for a "thorough, open and transparent" investigation into the Moonves allegations (via Variety).
Amid the #MeToo movement, multiple other powerful men in the entertainment industry have been accused of sexual misconduct since last October, when Weinstein's ongoing scandal first broke. While this is the latest example of the movement's effect on exposing powerful men's abuses of power, it probably won't be the last.