Lindsay Lohan Defends Harvey Weinstein Amid Sexual Assault Scandal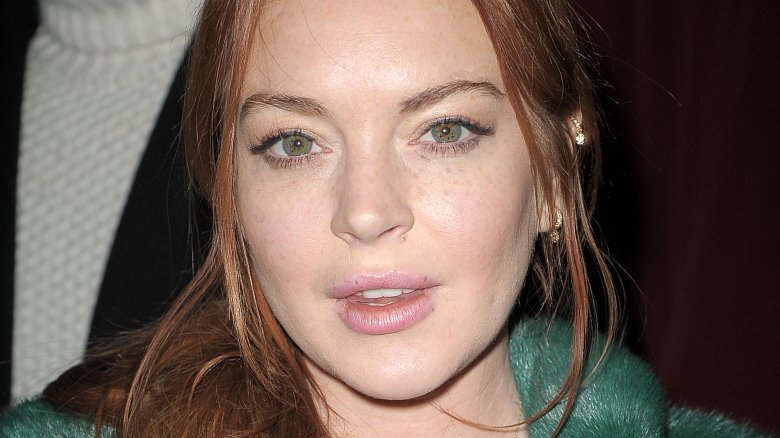 Getty Images
While numerous celebrities have openly condemned Hollywood exec Harvey Weinstein's alleged behavior of sexual harassment and assault, the Mean Girls actress is, surprisingly, coming to his aid.
In two videos on Instagram Stories that have since been deleted (as captured by a BuzzFeed reporter's tweet), Lindsay Lohan sympathized with Weinstein, telling her fans, "I feel very bad for Harvey Weinstein right now. I don't think it's right what's going on."
The 31-year-old also criticized Weinstein's wife, Georgina Chapman, for leaving her husband during the scandal. "I think Georgina needs to take a stand and be there for her husband," she said.
"And he's never harmed me or done anything wrong to me," Lohan, who starred in the 2006 Weinstein Company-produced film Bobby, continued. "We've done several movies together. And so, I think everyone needs to stop. I think it's wrong. So stand up."
lindsay lohan (and her whack accent) is defending Harvey Weinstein on her insta rn. GOODBYE TO YOU FOREVER. pic.twitter.com/aMzvAOXPYp

— lauren yap (@itslaurenyap) October 11, 2017
As Nicki Swift previously reported, The New York Times published an exposé on Weinstein, revealing the Miramax co-founder's alleged history of sexual misconduct. The New Yorker later shared an investigative piece about the producer, claiming that he'd raped three women and assaulted four others.
Since then, actors like Meryl Streep, Jennifer Lawrence, and George Clooney have distanced themselves from Weinstein, condemning his alleged behavior. In light of the allegations, Weinstein has been fired from The Weinstein Company. He's also reportedly been flown to a rehab center in Europe to treat his alleged sex addiction, according to TMZ.
While we wait for further developments in the sexual assault scandal, read all about the untold truth of Harvey Weinstein.