Prince Harry's Ex Chelsy Davy Seemingly Had Something In Common With Meghan Markle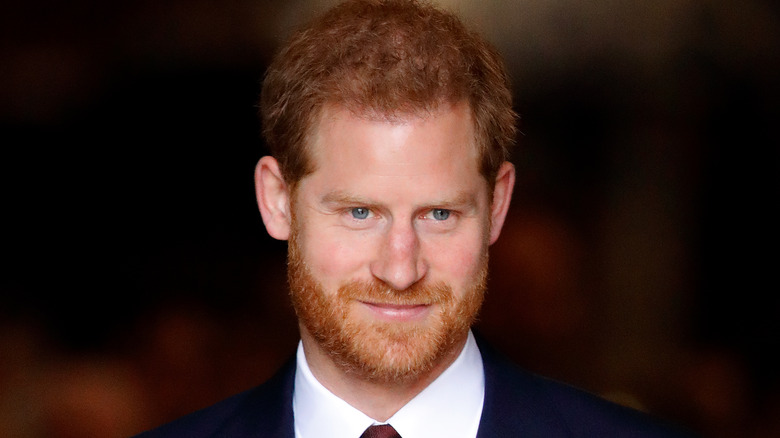 Max Mumby/indigo/Getty Images
Before Meghan Markle entered the royal world, there was Chelsy Davy. At first glance, there appears to be little shared ground between the Zimbabwean lawyer and the US actor-turned-activist. Still, scratch the surface, and they had more than a few things in common.
Per The Independent, Davy is the daughter of a billionaire businessman; she grew up on her family's game reserve in her birthland of Zimbabwe but spent her teens studying at elite boarding schools in the UK. Harry and Davy met in South Africa in 2004. He was on a gap year between Eton and enlisting in the military. She was studying economics at the University of Cape Town. By all accounts, Davy and Harry fell fast and hard, so much so that after she graduated, she relocated to the UK to be closer to Harry, enrolling at the University of Leeds and studying law.
The couple shared a love of Africa, and throughout their on-off relationship, they were regularly snapped attempting to enjoy romantic getaways across the continent while being continually hunted by the paparazzi. Davy became a fixture at royal events, accompanying Harry to his mom's 2007 memorial concert and his dad's 60th birthday celebration. Despite the tumultuous nature of their relationship—which ultimately ended in 2011 — the tabloids fixated on the idea that Harry and Davy would marry and hounded her accordingly. It turns out that's just one of the things Prince Harry's ex Chelsy Davy seemingly had in common with Meghan Markle.
Not caring about the rep and lacking on the prep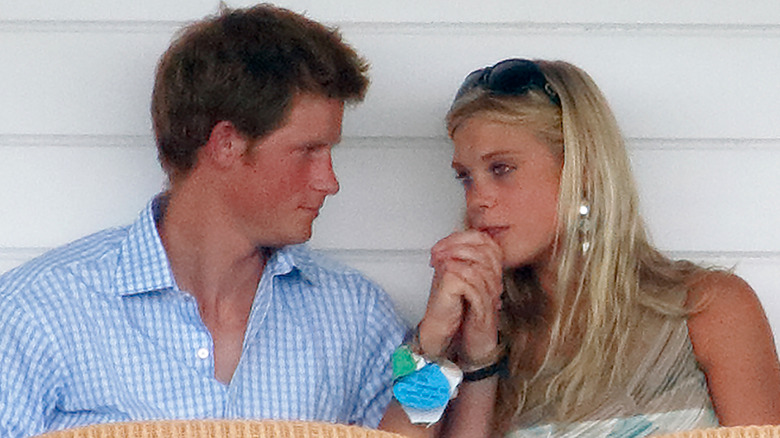 Max Mumby/indigo/Getty Images
Meghan Markle definitely didn't garner the same kind of glowing press coverage that Prince Harry's ex Chelsy Davy did. Still, the paparazzi and tabloids equally hounded and hunted the two women. And, it transpires that Davy had something else in common with Meghan, Duchess of Sussex.
In his memoir "Spare," Prince Harry, Duke of Sussex, claimed that Davy really wasn't impressed by his royal status, had limited knowledge of the royal family, and was interested in Harry, simply as Harry. "I'd always wanted to know what it might be like to meet a woman and not have her eyes widen at the mention of my title but instead to widen them myself, using my mind, my heart," he wrote. "With Chelsy, that seemed a real possibility. Not only was she uninterested in my title, she seemed bored by it. 'Oh, you're a prince? Yawn.'"
Meghan also claimed to know very little about Harry, or the royal family, before falling in love with him and marrying into The Firm. It's a subject that's prompted many a disbelieving sneer from Meghan's arch-enemy Piers Morgan. "I didn't do any research about what [marrying a royal] would mean," Meghan told Oprah Winfrey in the couple's bombshell interview. "I didn't feel any need to because everything I needed to know he was sharing with me. Everything we thought I needed to know, he was telling me."
Harry and Meghan, out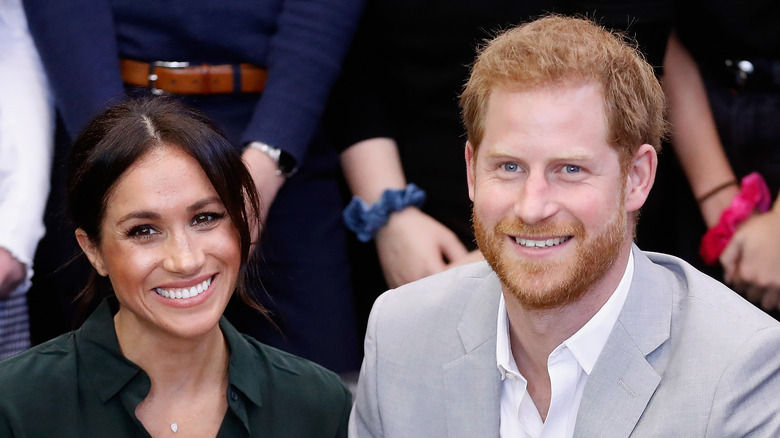 Chris Jackson/Getty Images
The UK's media insanity, paparazzi stalking, and relentless tabloid scrutiny played a significant role in the untimely death of Diana, Princess of Wales. It was also why Chelsy Davy and Prince Harry, Duke of Sussex, broke up. "It was tough," Davy told The Times. "It was so full-on: crazy and scary and uncomfortable. I found it very difficult when it was bad. I couldn't cope."
The situation worsened after Harry and Davy allegedly became victims of the British tabloids' phone hacking scandal. Vogue reports that Harry took to the stand to testify about how much press intrusion has impacted his life. He cited 33 stories in total. "Every single time one of these articles was written, it had an effect on my life," he said. Ultimately, Harry's ex was happy their relationship was cut short. Still, he wouldn't allow Meghan to slip through his hands.
Blonde, blue-eyed, and white, Davy had been hounded by the press. But mixed-race Meghan was subjected to a relentless stream of dog whistles and outright racism by the British media, with headlines like "Harry's new girl is (almost) straight outta Compton" and "Harry to marry into gangsta royalty." Harry finally had enough. "Such vile disrespect to the woman I loved. Sure, the press had been cruel to me through the years, but that was different," he wrote in "Spare," concluding Meghan did nothing to deserve the attacks. And with that, it was Harry and Meghan out.