Bethenny Frankel Breaks Silence After On-Off Boyfriend's Death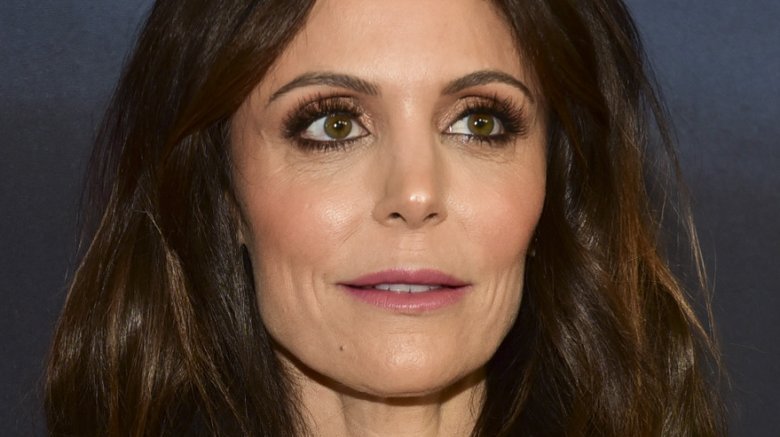 Getty Images
Real Housewives of New York City star Bethenny Frankel is paying tribute to her late on-and-off boyfriend, businessman Dennis Shields.
On Monday, Aug. 13, 2018, the reality TV star took to Instagram to speak out for the first time on Shields' passing following an alleged overdose late last week. 
"Rest In Peace my sweet babies who gave me endless unconditional love," she wrote, captioning a snapshot of Shields with her late dog, Cookie. According to Us Weekly, Cookie had passed away last October. To complete her heartfelt caption, Frankel added the hashtag, "#nowandforever." Earlier in the day, the television personality reportedly attended Shields' funeral, which was held on Long Island, N.Y. 
Meanwhile, Shields' ex-wife, Jill Schwartzberg Shields, shared multiple posts on social media over the weekend in honor of her late ex-husband. On Sunday, Aug. 12, she posted a special memory the two shared together earlier this summer. "Only a month ago- you took me to my favorite artists broadway show —sorry I cried the whole time Den," Schwartzberg Shields wrote on Instagram, captioning a photo of the pair at Springsteen on Broadway. "Bruce is the best but he sure can tug on ones emotions. Your the best too- always and forever! Xo." The former couple amicably split after 26 years of marriage in 2016.
As Nicki Swift previously reported, Shields was found dead of an apparent overdose in his Trump Tower apartment in New York City on Friday, Aug. 10. He was 51 years old. According to sources cited by the New York Post, Shields, who was the CEO of the Brooklyn-based banking firm LawCash, had reportedly taken OxyContin, a strong prescription painkiller, before asking his assistant to administer Narcan, an emergency medication used to treat opioid overdoses. Authorities found the banker unconscious and unresponsive shortly after 9 a.m. He was later pronounced dead at the scene.
A spokesperson for the New York Police Department later told People magazine that Shields' death was "preliminarily" being investigated "as a possible overdose." Around that time, it was revealed that the New York medical examiner's office would perform an autopsy. At the time of this writing, it's important to note that, despite these initial reports, Shields' official cause of death has yet to be confirmed.
Frankel, 47, and Shields were first romantically linked in 2016. However, they'd known each other for nearly 30 years. Just prior to their on-and-off romance, the Skinnygirl mogul had finalized her nasty divorce from ex-husband Jason Hoppy, with whom she shares 8-year-old daughter Bryn.
"I've been with someone on and off for years," Frankel said on Steve Harvey's talk show in May 2018 (via People). While the Bravo TV star didn't refer to Shields by name during her appearance, she went on to highlight their complicated relationship status. "It's like a partnership where if we're not being teammates and it's not working and one man is down, then the other man is down. We're trying to really kind of be good partners and be good teammates, and I think relationships oddly are — and this sounds cold — but a little bit like business."
Meanwhile, Shields had also discussed their complex history just days before his sudden passing. "I've known Bethenny a very, very long time. I met her when we were both still in college, and my ex-wife [Jill] and her were friends in high school," he said during an appearance on the Listen Up Show With Mitchell Chadrow show earlier this month (via Us Weekly). While noting, "We do break up a lot," he couldn't help but gush over his on-again, off-again girlfriend, saying, "She's a great mother. She's a great person. She's really, really smart. She is terrific in every way."
Our thoughts are with Shields' loved ones during this difficult time.
If you or someone you know is struggling with substance abuse, please call the Substance Abuse and Mental Health Administration's 24/7 National Helpline at 1-800-662-HELP.