Royals Who Had Devastating Car Crashes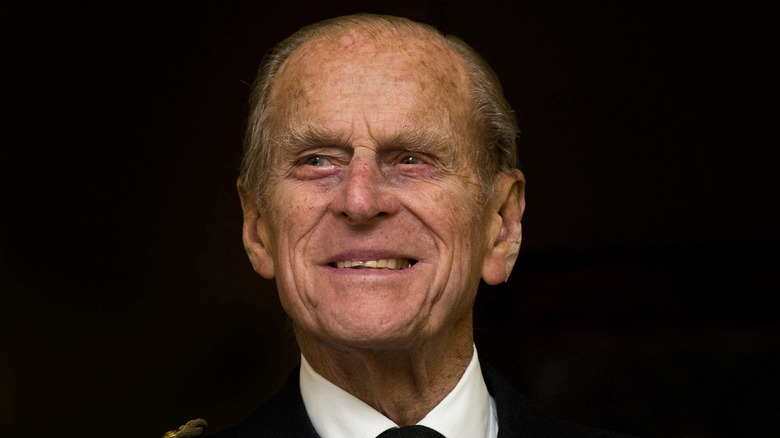 Wpa Pool/Getty Images
Prince Harry and Meghan Markle had an alarming experience in New York after an awards ceremony in May 2023. A spokesperson for the couple stated that their car was persistently followed through New York for two hours, per CBS, and that multiple people were nearly hit during this "near catastrophic car chase at the hands of a ring of highly aggressive paparazzi." The New York Police Department confirmed that there had been a dangerous chase, although nobody had been arrested or injured. Not everyone was convinced by the danger of the situation, however, and some people were skeptical about how fast the cars were really going.
"Respectfully, considering the duke's family history, one would have to think nothing of the couple or anybody associated with them to believe this was any sort of PR stunt," a representative for Harry and Meghan told Page Six in response to the comments. "Quite frankly, I think that's abhorrent." As they pointed out, Harry has reason to be wary of high-speed chases: the royal has spoken about the trauma he experienced around his mother's fatal car crash in 1997. He was only 12 years old at the time and was immediately pushed into the middle of a media frenzy while the world tried to come to terms with the shocking death.
Keep reading to find out the history of royals getting into dangerous car accidents and why Harry's fear might be justified.
Princess Diana was fatally injured in her Paris crash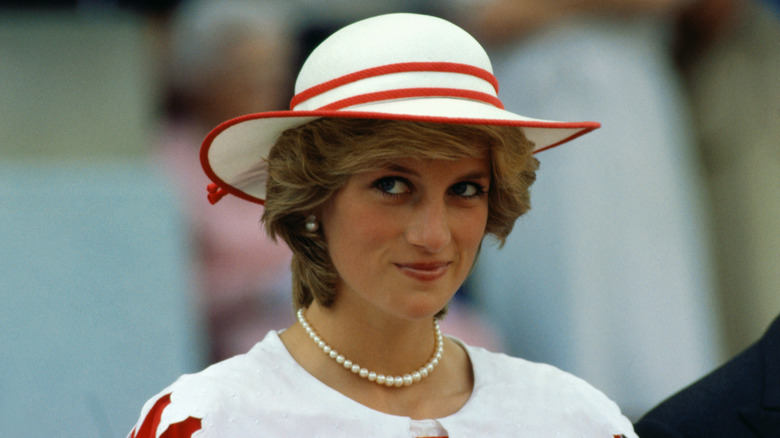 Bettmann/Getty Images
One of the most shocking moments of the late 20th century came in 1997 when the U.K.'s beloved Princess Diana died after a dramatic car crash at age 36. Diana's partner, Dodi Fayed, and the car's driver were also killed in the Pont de l'Alma tunnel in Paris after paparazzi pursued them at high speeds. The princess was still alive when first responders arrived and delivered CPR but died from her injuries a few hours later in the hospital. Photographers were still reportedly trying to take pictures of her body at the crash scene, which her sons later denounced as proof that the paparazzi had not valued her life and had no remorse for causing her death.
Her funeral was televised, and it was estimated that 2.5 billion people around the world watched as her young sons William and Harry joined their father Charles, Diana's ex-husband, behind the coffin. The singer Elton John also performed his song "Candle in the Wind," which was revised to be about Diana. In his speech, her brother, Lord Spencer, made it very clear who he blamed for her death. "I don't think she ever understood why her genuinely good intentions were sneered at by the media, why there appeared to be a permanent quest on their behalf to bring her down," he reflected, calling his late sister the "most hunted person of the modern age."
Prince Philip hit another car in 2019
Wpa Pool/Getty Images
Prince Philip sparked debates about whether he should still have a driving license when the 97-year-old crashed into a car in 2019, seriously endangering the two women and a nine-month-old baby inside. Luckily, everyone survived the collision, but the prince's Land Rover flipped onto its side and he had to be helped out by a passerby.
One of the women, whose wrist was broken, later complained that the British royal family hadn't reached out to apologize. "I'm lucky to be alive and he hasn't even said sorry," she told the Mirror. "I would have expected more of the Royal Family." She also insisted that it had been a cloudy day, despite Philip reportedly blaming the sun for blinding him. "I had no idea at that time that it was Prince Philip, I was just thinking of the baby," she observed, recalling the moment when Philip's car rammed into them.
The injured woman later received a letter from him, which explained that police had advised him to go back to Sandringham House after the incident. "I would like you to know how very sorry I am for my part in the accident," the royal wrote, repeating his claim about the sunny weather. "I was somewhat shaken after the accident, but I was greatly relieved that none of you were seriously injured." He eventually surrendered his driving license, after being spotted driving without a seatbelt a few days after the crash.
Prince Edward was driving recklessly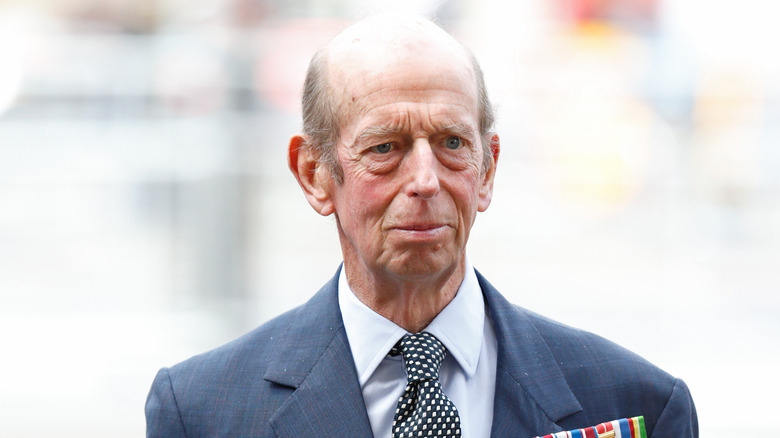 Max Mumby/indigo/Getty Images
In the same year as Prince Philip's accident, Prince Edward had his own dramatic misadventure while driving. The Duke of Kent, who was Queen Elizabeth's cousin, caused a 21-year-old student's Mini to be wrecked on a motorway near Brighton in 2019.
The student told the press that she had been very distressed by the accident, which she didn't see coming. "He shot across the road. But it was so close that if I hadn't emergency braked I would have gone straight into the middle of his car," Olivia Fellows informed the Daily Mail, explaining that after she applied the brakes, her car lost control and crashed into the road barriers at 60mph. "The airbags went off and there was smoke coming from the engine."
Police were called about the incident, and it was soon discovered that the 83-year-old Duke of Kent had been in the driver's seat of the Jaguar that cut Fellows off. "A royal household vehicle was involved indirectly in a collision on June 2 in Sussex," a spokesperson from the British royal family told the Daily Mail. "All the relevant details have been passed to the police."
Grace Kelly was killed when her car plunged off a hill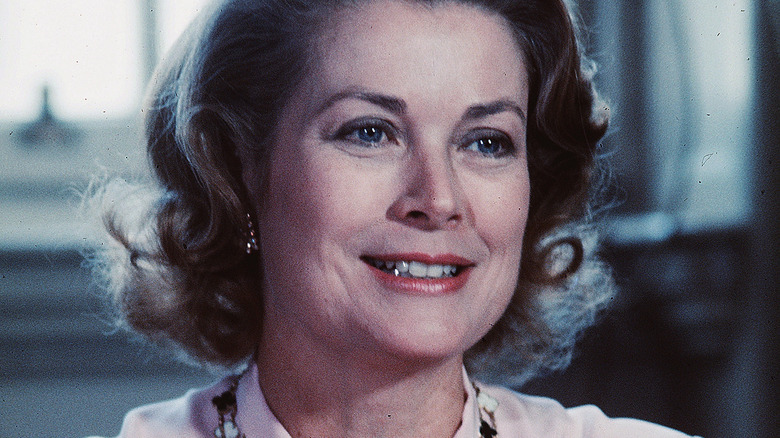 Anwar Hussein/Getty Images
The world was shocked by Grace Kelly's sudden death in 1982. Years after she starred in films like "Rear Window" and "High Society," the former Hollywood star and princess of Monaco drove her car off a 120-foot cliff near Monte Carlo after suffering a sudden stroke. She was rushed to the Monaco Hospital after emergency services found her, but the princess had suffered severe brain injuries, as well as damage to her thorax and femur. Her husband, Prince Rainier, ultimately decided to shut off her life support the following night on the advice of doctors, who revealed that she would not regain consciousness or breathe unassisted ever again.
Her 17-year-old daughter Stephanie was also in the car but miraculously survived with a concussion and spinal injuries, although she struggled to deal with the trauma and media speculation in the following years. "After I got over my anger, got past the sense of injustice that was inside me, instead of feeling sorry for myself, I said, 'Wait! Logically, you should have died, too,'" she told the French magazine Point de Vue in 2015, per People. "If I was kept alive, it was for a reason. You have a place in this world. You have to find it."
Felipe Juan Froilán and Victoria Frederica of Spain had a scandalous night out
Pablo Cuadra/Getty Images
Felipe Juan Froilán of Spain has been a controversial royal since he first shot himself in the foot on a family farm at age 13, breaking the law by handling a firearm as an underage minor. The royal family didn't get in any serious legal trouble at the time, since a judge dismissed the incident as a small misdemeanor, but Felipe Juan has gone on to stir up plenty of other scandals.
In 2022, the king of Spain's rebellious nephew and his younger sister, Victoria Federica, got in trouble for colliding with parked cars while driving around Madrid. The traffic accident reportedly happened in the early hours of the morning, and it was initially hushed up. "There's not an ounce of truth in it," he told reporters afterward, according to In Spain, insisting that he had no knowledge of the news story. "... I don't know where these hoaxes come from. I would like to know where these things come from."
That wasn't the only trouble that Felipe Juan got into that week: Spanish newspapers reported that he got into a nightclub brawl only a few days later and was punched in the face in the queue for the bathrooms. And later that year, he ended up in another nightclub incident in Marbella where knives were involved and five people were injured in a shooting.
Queen Beatrix of the Netherlands was almost the victim of a targeted car crash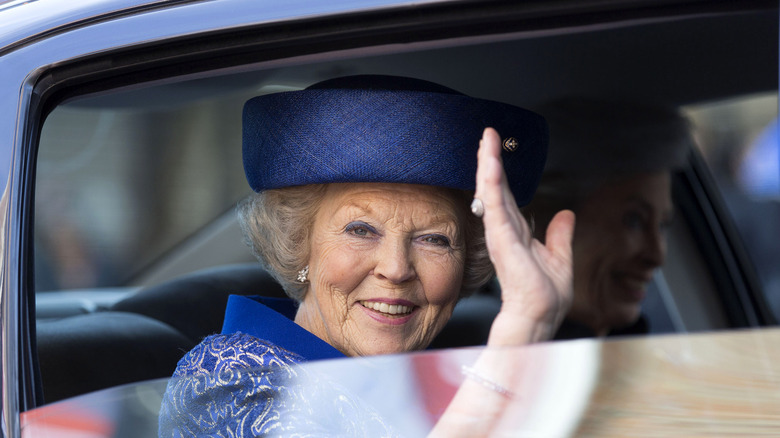 Michel Porro/Getty Images
Queen Beatrix had a near-death experience when the Dutch royal and her family were the targets of a targeted car crash that killed five people in 2009.
They had been waving from a bus in the city Apeldoorn for Queen's Day, a holiday celebrating Beatrix's birthday, when a 38-year-old man drove his car into the surrounding crowds. He crashed his vehicle into a monument, and killed two men and two women in the immediate impact, causing fatal injuries to another onlooker who died later. "The man indicated that his action was aimed against the royal family," a prosecutor told the Dutch press, according to the BBC.
"What began as a great day has ended in a terrible tragedy that has shocked us all deeply," Queen Beatrix stated in a televised address. "People who were standing close by, people who saw it happen on television, all those who lived through it, must have looked on with bewilderment and disbelief." She spoke about the people who died, adding: "We're speechless that something so terrible could have happened." The driver later died of his injuries, ultimately leaving his motive for the terrorist attack a mystery.
King Carl XVI Gustav of Sweden had his car totalled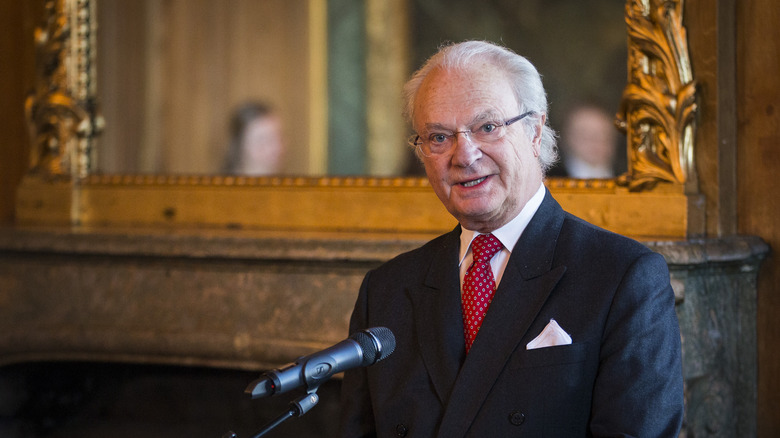 Michael Campanella/Getty Images
King Carl of Sweden escaped injury in 2014 after his Mercedes was hit on the way to an airport in Stockholm, following another car suddenly swerving into their lane. "Under the circumstances, the King is doing well," Margaretha Thorgren, a spokesperson for the royal family, told the press at the time, per the Swedish outlet Sveriges Radio. She made it clear that although the king's car was seriously damaged, he was physically fine.
"The king is unhurt, and we have just started to continue our journey towards Skellefteå, as planned," another representative said, explaining that Carl had been safe in the back seat of his Mercedes along with his driver and aide, but that they had to switch vehicles for the rest of the journey after that car was towed away. "The King changed cars and then we continued." The incident hasn't quelled Carl's enthusiasm for classic cars, and the Swedish royal family's official stables contain a wide range of vintage automobiles. And he's still kicking as Sweden's longest-reigning monarch, since he broke the record in 2018 and beat King Magnus IV's previous stretch of 44 years and 222 days.
King Moshoeshoe II of Lesotho was killed after visiting his cattle
Moshoeshoe II was the king of Lesotho since it first gained its independence from Britain in 1966 and had previously been its chief, inheriting the position after his father's death in 1960. He had faced opposition from other powerful figures, however: The country's prime minister, Leabua Jonathan, had sent Moshoeshoe into exile in the Netherlands in 1970.
But he was consistently popular with his country's people, so his early and unexpected death shocked Lesotho in 1996. The monarch was 57 when he died, after his car drove off a mountain road during the early hours. His driver was also killed in the accident, which happened as Moshoeshoe was on his way back to the capital after visiting his herd of royal cattle in Matsieng that night. The American ambassador denied any foul play or suspicious activity around the king's death and reported that the capital city was mourning in peace.
Known for his love of English sports, the Oxford-educated ruler was survived by his two sons, David Mohato and Seeiso, as well as his wife, Queen Mamohato, who was chosen to act as regent until his successor was named. Lesotho's prime minister at the time declared that the whole state would be in mourning until his funeral.