Chelsy Davy Has Moved On From Prince Harry With Husband Sam Cutmore-Scott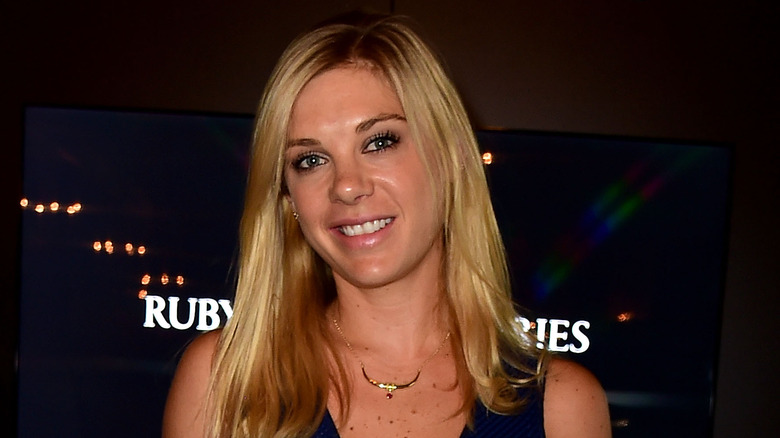 David M. Benett/Getty Images
Long before he found love with Meghan Markle, Prince Harry was romantically involved with Chelsy Davy, a Zimbabwean native whom he first met in 2004.
In his memoir, "Spare," the Duke of Sussex wrote about his relationship with Chelsy, whom he often refers to as "Chels," and their on-again, off-again relationship that spanned a few years. "Unlike so many girls I met, she wasn't visibly fitting herself for a crown the moment she shook my hand. She seemed immune to that common affliction sometimes called throne syndrome. I'd always wanted to know what it might be like to meet a woman and not have her eyes widen at the mention of my title but instead to widen them myself, using my mind, my heart. With Chelsy, that seemed a real possibility. Not only was she uninterested in my title, she seemed bored by it," he wrote (via Cosmopolitan).
Ultimately, things didn't work out between Harry and Chelsy because, as he says in his book, she really didn't want anything to do with the fanfare that came with dating a member of the royal family. And while the world has been hyper-focused on Harry and the happenings in his life, Chelsy has moved on and found her own happily ever after with Sam Cutmore-Scott, whom she started dating sometime before 2020. "There is someone, and I am quite taken by this one, but it's very new and I don't want to say too much," she previously said, per the Daily Mail. So, who is Chelsy's main guy?
Sam Cutmore-Scott is in the hospitality business
Sam Cutmore-Scott graduated from Eton College — just one year before Prince Harry — before enrolling at Oxford, according to his LinkedIn. He went on to obtain his MBA at London Business School and started working in marketing for a company called Bijou Venues, which was founded by his parents, the Daily Mail confirmed. In 2017, Cutmore-Scott landed a job with The Harper Hotel, where he worked as a managing director until taking on the same role at the hotel's parent company, simply named "Harper."
Though Sam and Chelsy keep their relationship out of the tabloids, they have started a family together. In February 2022, the Daily Mail reported that Davy had given birth to a son. Chelsy kept the news of her pregnancy and the child's birth a secret, with the news only getting out when her baby was 3 months old. "She's named the baby Leo," a source told Daily Mail journalist Richard Eden. At the time, the baby's father was a mystery, but it has since been confirmed that Chelsy welcomed Leo with Sam. She has shared only one photo of Leo on her Instagram feed. In October 2022, she shared a snap of herself holding her baby boy while standing on a balcony overlooking the ocean. She captioned the post with a blue heart emoji and nothing more.
Chelsy Davy & Sam Cutmore-Scott are married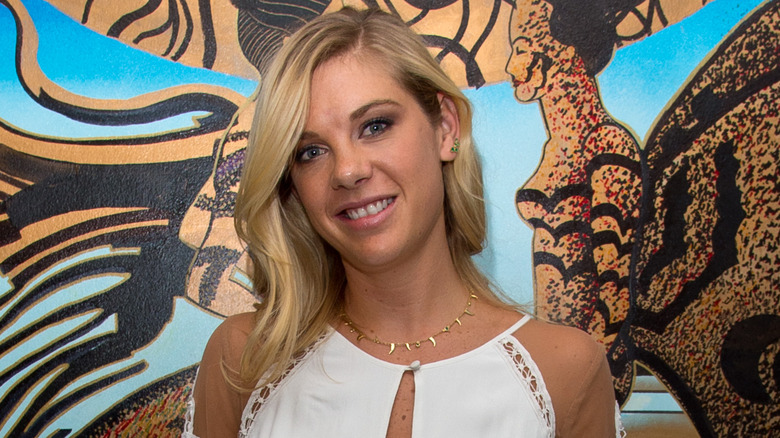 Ben A. Pruchnie/Getty Images
In May 2022, Richard Eden of the Daily Mail got word that Prince Harry's ex-girlfriend had tied the knot. "They are married. Very few people knew about the wedding," a source close to Chelsy Davy told Eden. The wedding was super hush-hush, with nary a photo of the event shared online, although the Daily Mail reported that Chelsy's engagement ring consists of a sapphire, which she reportedly shared on social media, although it's no longer there. These days, Chelsy and Sam live together in Chiswick, West London.
And while Chelsy and Harry's relationship didn't work out, the former couple seems to have a great deal of respect for one another. Aside from the kind picture Harry painted of his ex in his memoir, Chelsy also accepted an invitation to attend Harry's wedding to Meghan Markle in 2018. "I think we will always be good friends," Chelsy told The Sunday Times in 2016. For the record, Harry also invited his ex-girlfriend Cressida Bonas to his wedding at St. George's Chapel, and she also attended. Talk about friendly exes!